TWO FAMOUS PEOPLE
Only two Portlaoise people have ever been featured on an Irish stamp.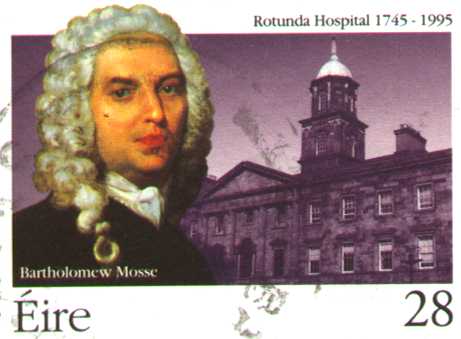 Bartholomew Mosse was born at Anneville House, Dublin Road, Portlaoise in 1712. This house is still in use today. His father was the Reverend Canon Thomas Mosse who was Rector of Maryborough (as Portlaoise was named at that time). Bartholomew eventually became a doctor and when he saw the plight of mothers-to-be, he founded the Rotunda Hospital in Dublin in the year 1745. It was the first maternity hospital in Europe. He died in 1759 and was buried in an unmarked grave. A few years ago, a plaque was erected in his memory on the front wall of Anneville House.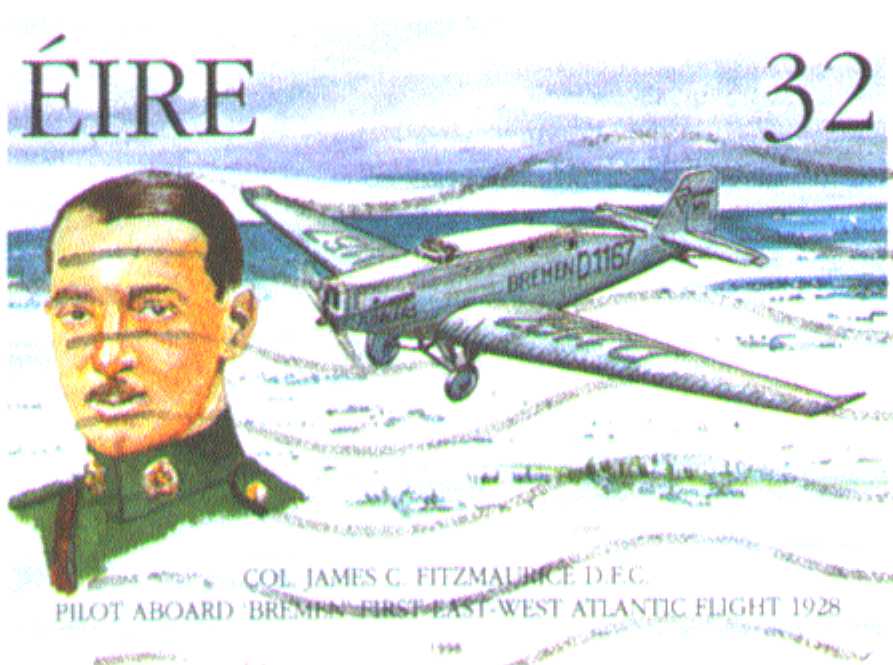 James Fitzmaurice was born in Dublin on January 6th, 1898. His father was a prison officer and the family moved to Portlaoise when James was five years old. His nickname was 'Fitz'. While growing up, he became interested in the idea of flight and he spent a lot of time in Aldritt's garage trying to build an airplane. His first attempt crash-landed in a field. He joined the British Army and fought in the Battle of the Somme in World War I. He eventually became officer-in-command of the Irish Air Corps. He always wanted to achieve 'the impossible dream' of flying across the Atlantic from East to West. At 4 a.m. on Thursday, April 12th, 1928, James and two Germans left Ireland in the Bremen and, thirty-six hours later, after a five-hour snowstorm, they landed on Greenley Island between Newfoundland and Labrador. They received a hero's welcome in New York and, later on, in Dublin. And that is how a Portlaoise man set an aviation record.