Original Hedgerow.

Dull with heavy showers.
The cold weather slows down the flighty Green-veined Whites, so I got these close-ups.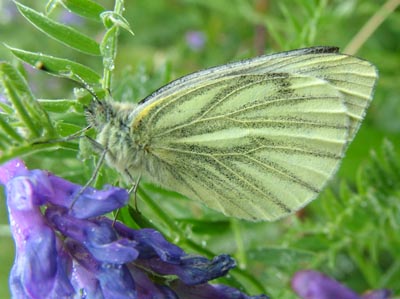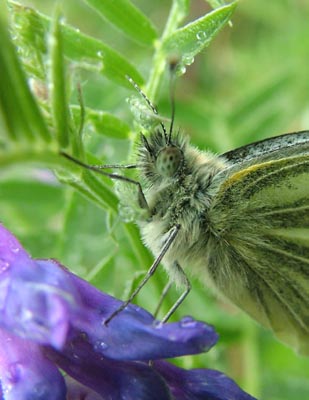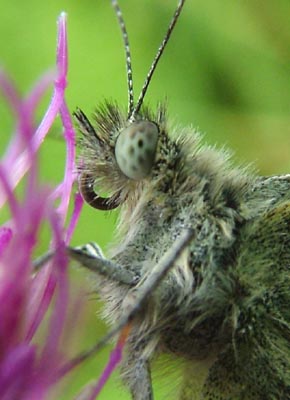 Cassida rubiginosa - the Thistle Tortoise Beetle - has the most interesting larvae and pupae. The larvae have twin tail-spikes and these are sometimes used to carry dead skins and droppings in a kind of parasol.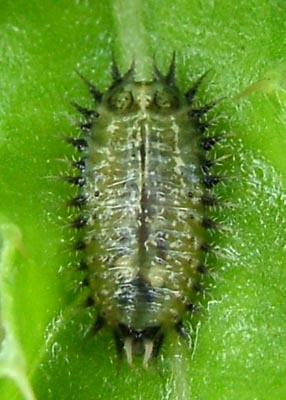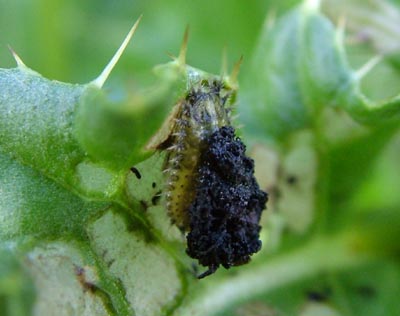 The spikes are retained by the pupa and these are flicked forward if it is disturbed.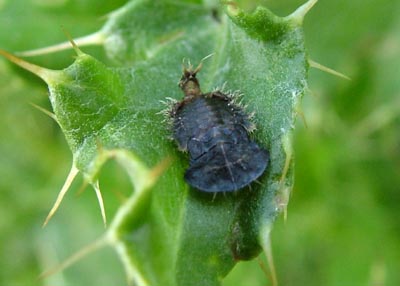 I've yet to see the green adult.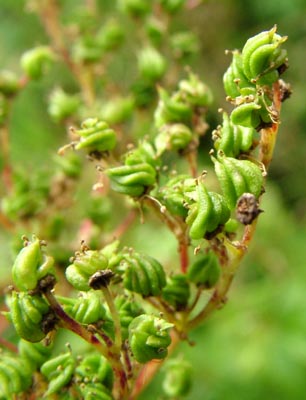 In close-up, the seeds of the Meadowsweet look like hands. I previously thought they were coiled, but they're not.
The cold was again responsible for the sluggish behaviour of this Helophilus pendulus.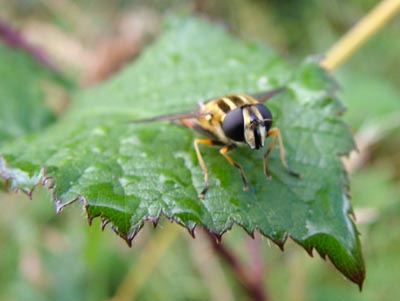 <Previous Home Back to Calendar Feedback Species database Next>