A trip to the High Heath, taking advantage of a bright blue sky.
Enough pictures for tomorrow, too.
Clear blue sky, below zero in the shade.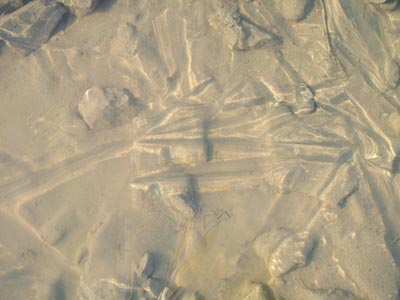 A 'puddle shot', showing the patterns made by ice on the surface.
These are images of Usnea lichens growing on Scots Pine. I made full use of the available light. The pictures are shown in sequence, and the frost melted in the time it took to take about 20 pictures.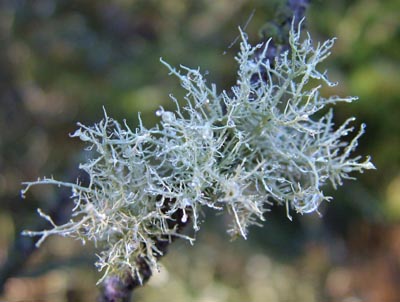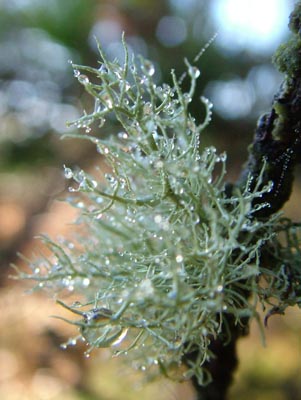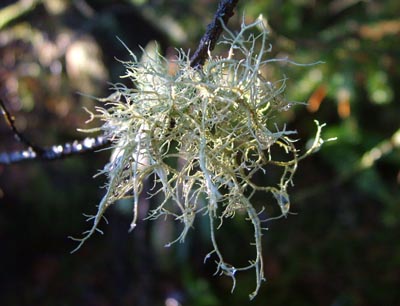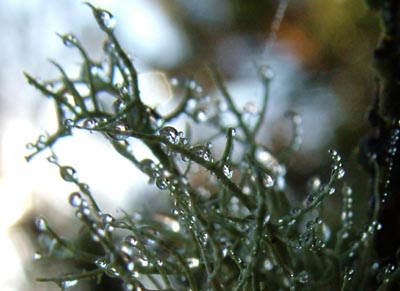 Polytrichum formosum always has the potential for some interesting photos. Add some light....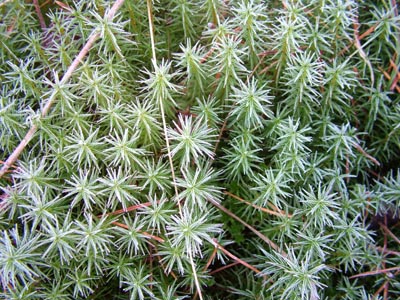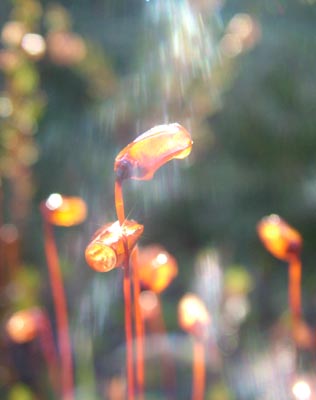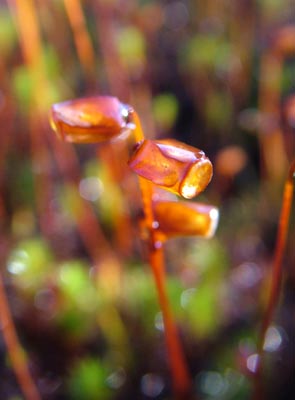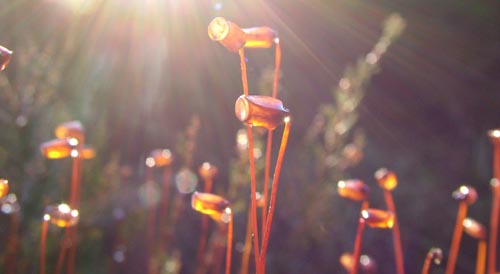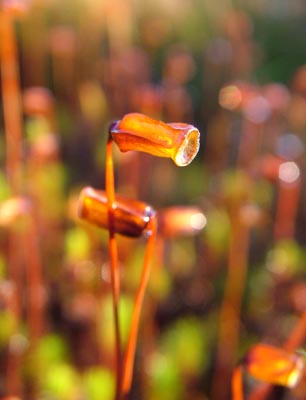 These last few were taken in the bottom of a frozen ditch.
<Previous Home Back to Calendar Feedback Species database Next>