More from the high deforested area.
Dull but mostly dry.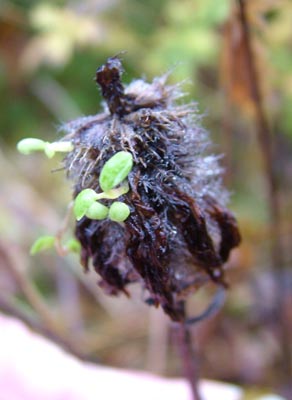 This is very interesting. It looks like Selfheal has produced seedlings directly in the seedhead. There were quite a few in this location.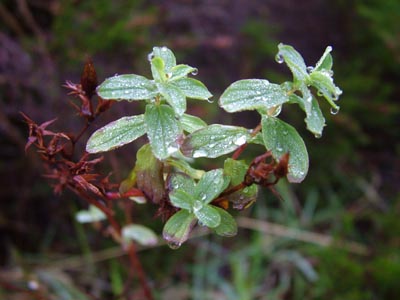 This Slender St. Johns-wort has produced a new shoot on top of an apparently dead one. I wonder if it will successfully overwinter.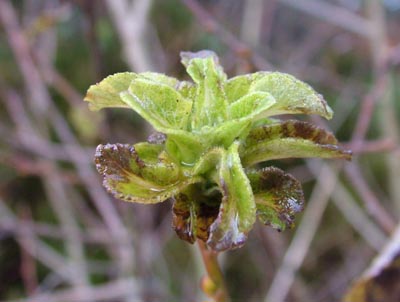 Last year I showed this Willow Cabbage gall. It appears that the instruction to 'stop making branch growth' is accompanied by a 'keep the leaves green' command. That will allow the gall causer to continue feeding for a longer period. It might just be that the chlorophyll retraction is hindered by constricted tubes.
As part of my on-going search for the host(s) of my egg-laying Ichneumons, I often sample the Knapweed seedheads. Today I found this dipterous larva. Let's see what hatches next year.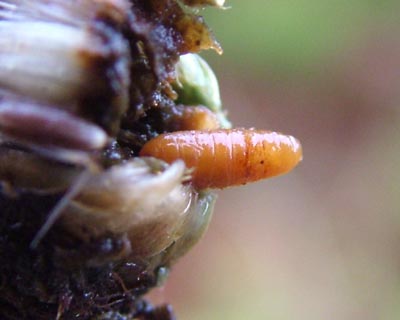 Larva about 4.5 mm long.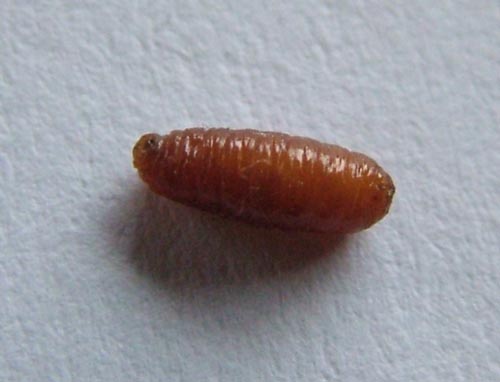 <Previous Home Back to Calendar Feedback Species database Next>