Lichens from the Disused quarry.

Sun and blue sky all day, but cool in the shade.
Yet another Cladonia: Cladonia coccifera agg. with a very granular surface to the fruiting cup. A nice 'double' to the left.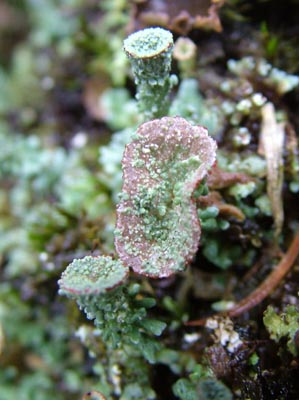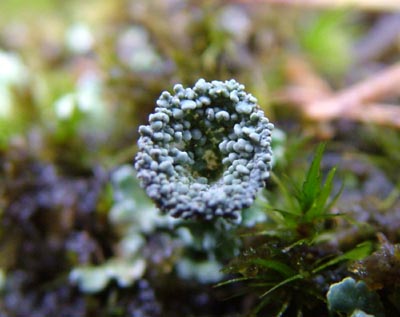 And a very powdery grey lichen on a south-facing rock. Pertusaria corallina.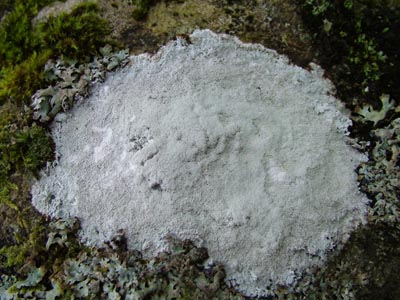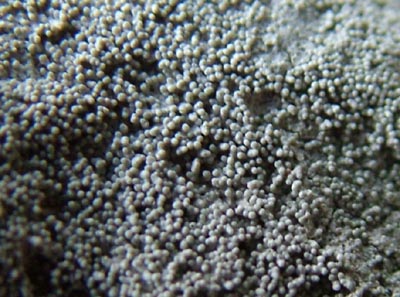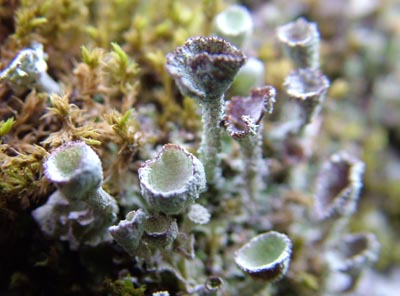 Another Cladonia: this with smooth cup surfaces.
When I see this orange colouring, I usually think of Lecidea lithophila.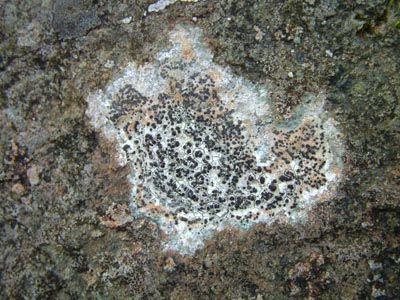 And finally Parmotrema perlatum, again on rock. About 8 cm diameter.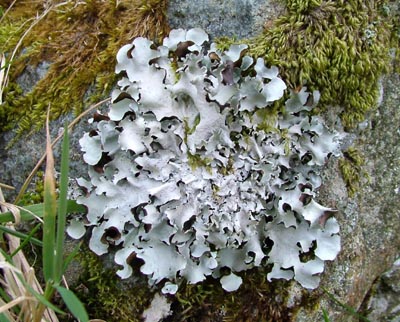 <Previous Home Back to Calendar Feedback Species Index This Day Last Year Next>