Original Hedgerow, leg 2.

Some experiments with exposure.

Sunny.
Sometimes I feel compelled to show the artistic beauty of some of the specimens I find. This is the moss Mnium hornum which is very common on horizontal and vertical stone surfaces.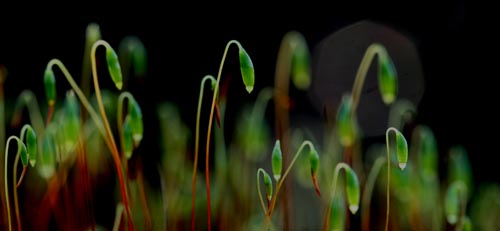 The only adjustment to this image is a reduction in brightness.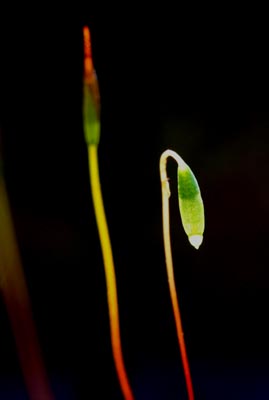 Tortula muralis (left) and Mnium hornum (right).
Again, reduction in brightness only.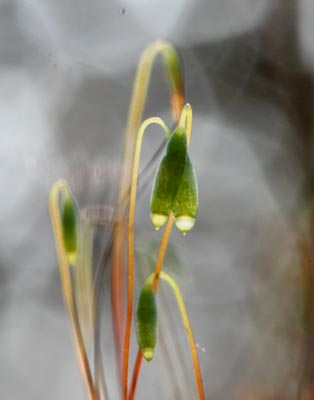 A fascinating shot taken directly into sunlight diffused by branches of Hawthorn. The background is exactly as taken by the camera.
<Previous Home Back to Calendar Feedback Species Index This Day Last Year Wildlife talks Next>