Drumboe Wood, today - an ancient Oak, Beech and Sycamore area.

Dull with sunny periods.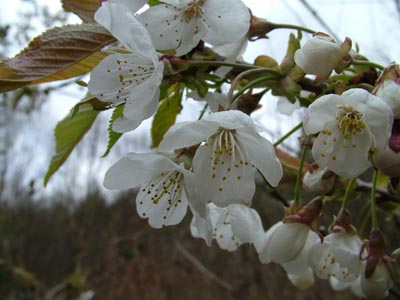 The Wild Cherry flowers are in full bloom, now.
Very delicate.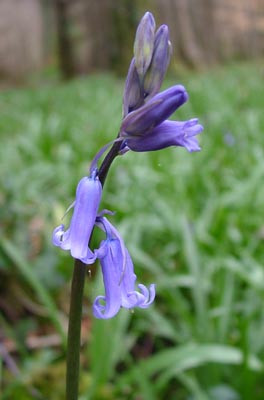 I've been watching the Bluebells down at the river Deele, but these are about a week ahead. The woodland floor is covered in areas. It will be very impressive next week.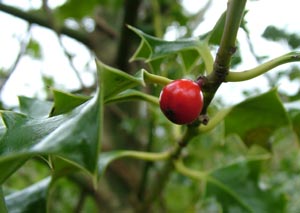 Whilst searching (unsuccessfully) for Holly Blue butterflies, I spotted this solitary Holly berry left over from last year.