River Deele again, today, in a gap in the rain.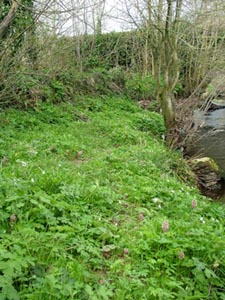 This shot of the riverbank shows Butterbur, Wood Anemone, Hogweed, Cow Parsley, etc. The Heron usually stands on a rock just to the right of this spot. I think a hide would go well here.
This red faced fly was one of many just standing on the leaves of the Cow Parsley. It was about 10 mm long. It reminds me of a smaller version of a dung fly.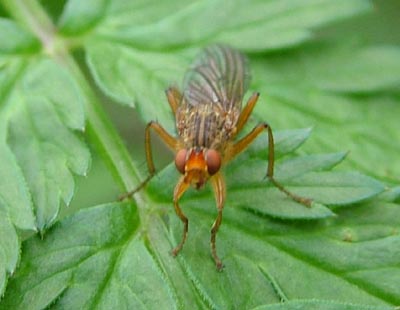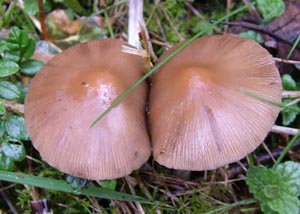 These two fungi have brown gills, brown oval spores, a white, ringless stipe and dry to an off-white colour. 5 cm. across.
Psathyrella ?condolleana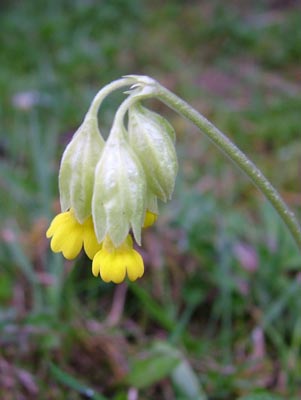 Late visit to the south of the town later in the day.
I was a bit surprised to see this Cowslip on the grass verge - it normally likes an alkaline soil, and it is very acidic around here.