Bad weather is threatened, and it was practising today with sleet and fog. A quick trip to the Annexe, in an area that has mossy ditches under conifers.
I didn't discover the Lousewort until after it had flowered last year. Now I know where to look.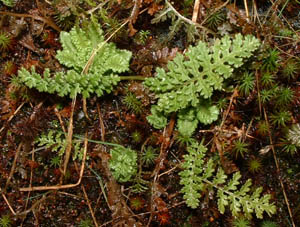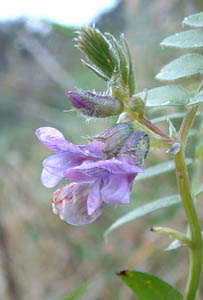 The Bush Vetch normally starts flowering in April/May. I suspect this one hasn't stopped. It's certainly last year's plant.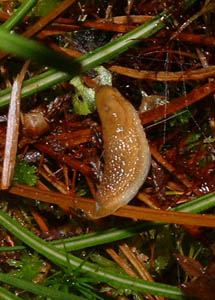 It looks like the slugs never stop, either. This one was busily wreaking havoc on a sedge of some kind.