There is an old Hawthorn precariously balanced at the top of a bank leading down to a stream. It is literally covered in lichens.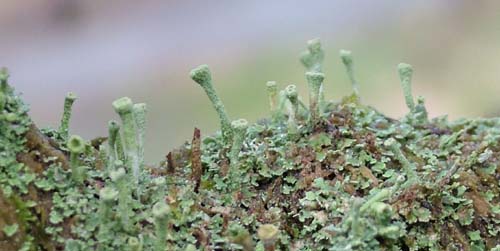 A troup of Cladonia chlorophaea. (About 8cm across)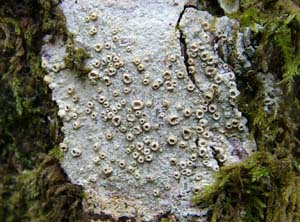 Thelotrema lepadinum (new 10km square record !)
A very pale crustose lichen with round lipped fruiting bodies. Sample about 6 cm across.