Original Hedgerow, leg 2.

Cloudy with frequent showers.
I returned to have another look at the Syrphus ribesii larvae. The first one had eaten all the aphids on this specimen of Knapweed, and was already clearly larger.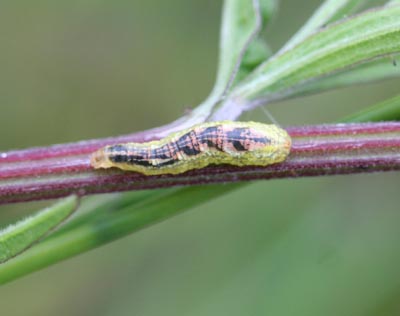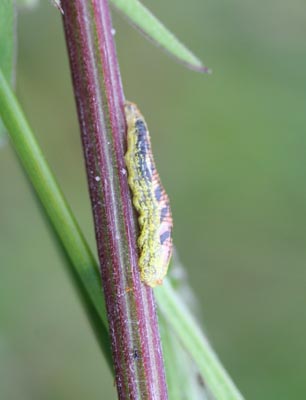 This specimen on a nearby plant had plenty of aphids to work through.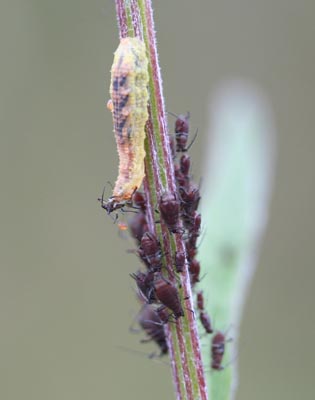 I like the way the distant leaf echoes the shape of the larva.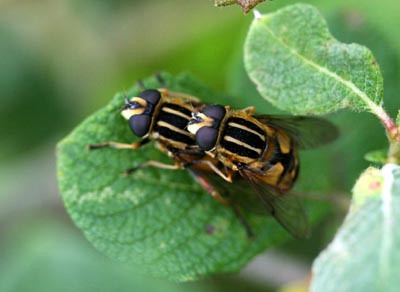 A pair of Helophilus pendulus hoverflies.
Marsh Thistle flowers have only just opened, and already they're setting seed.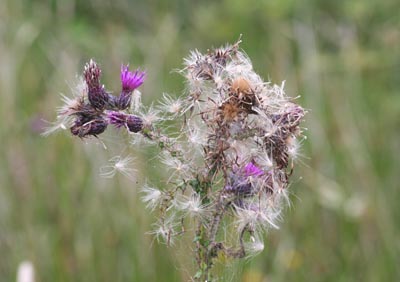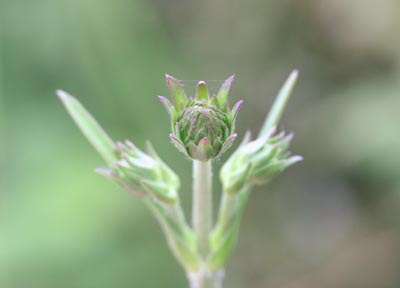 Devilsbit Scabious should be open soon. It's one of the latest plants to flower here.
<Previous Home Back to Calendar Feedback Species Index This Day Last Year Wildlife talks Next>