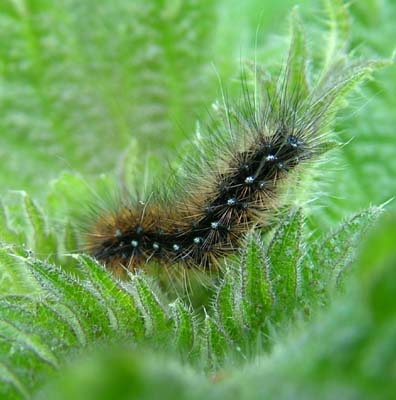 And lastly for today, a smallish caterpillar on the Nettle. About 2 cm long, with short orange hairs, longer black hairs and very long white hairs.
It's the Garden Tiger Moth. (Thanks, Trevor)
If you look carefully at the Nettle leaf-tips, you can see the tiny spikes with the irritant in tiny sacs at their base.