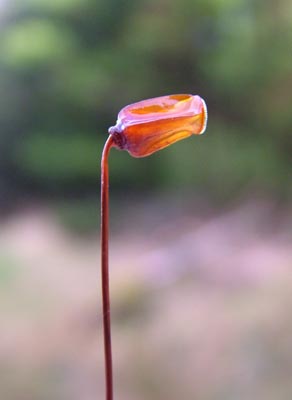 And this is a close-up of the side view of a capsule - now empty.
Capsule is about 8mm. from left to right.
I hope at some point to be able to photograph the capsule with its opercule in place. The opercule is a 'flap' or covering that opens when the weather is right, so that the spores have a better chance of dispersal.
The white rim to the opening is actually 64 teeth. Good binary number.