Deforested area with Willow fringes.

Damp with a cold wind.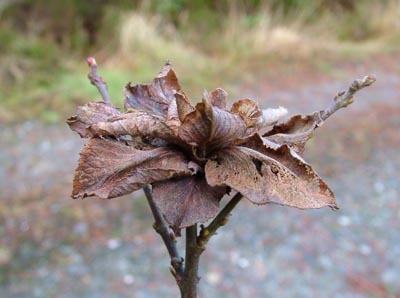 I've been looking for a better example of the Willow Cabbage Gall. This one should do. It is caused by a fly that lays its egg in the growing tip of the Willow branch. This sends out chemical signals that stop the branch from growing longer, but the leaves are still produced in this squashed shape. The grub lives inside the 'lump' caused by this stunted growth. Specimen about 6 cm across. Normal twigs can be seen on either side.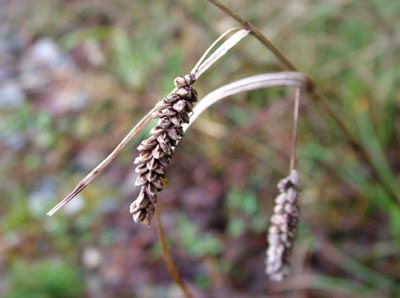 This is a dried Sedge left over from last year. Probably Common Sedge - Carex nigra, since that's what was growing here last year.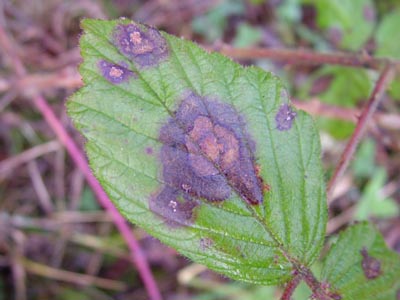 This Bramble leaf was infected by some sort of fungal rust. I notice that most damage to Bramble turns out to be purple in colour. The whole plant is probably infused with the colouring of the fruit.
New leaves of the Tormentil are showing. A nice bit of colour amongst dead leaves, twigs and shoots.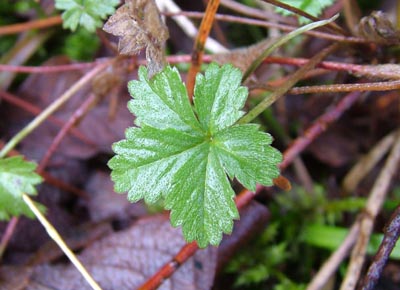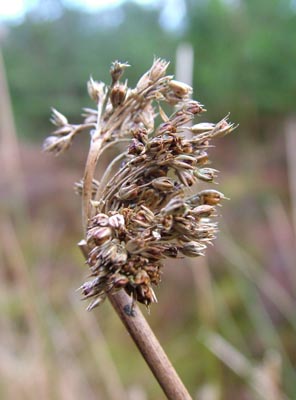 Many plants are still hanging on to their structure before breaking down completely. This Soft Rush - Juncus effusus - has lost its tip, but is still attractive.