A quick discussion of Lesser Celandines.

Dull and very cold.
The Lesser Celandine appears locally in two main forms. The long-petalled version and a short, wider-petalled version. I've been monitoring various specimens and I've come to the conclusion that the different flowers appear on different specimen plants...No single plant has both forms. Clive Stace shows four sub-species, two of which are split by petal length and width, so I appear to have two of the subspecies of Lesser Celandine on the patch. More detail shortly.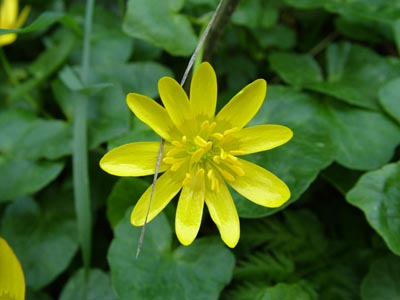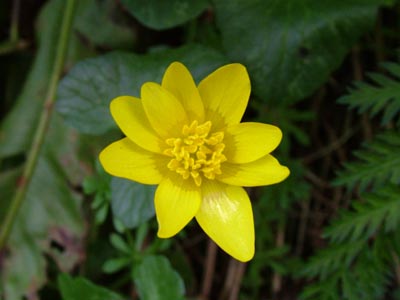 I spotted this specimen of Xylarion hypoxilon - the Candle Snuff fungus - under Hawthorn. It's past its best, but still recognisable.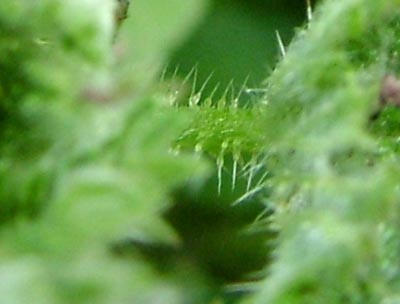 I was on the trail of a caterpillar on the nettle, but failed to get a shot. While I was down there, I got this image of the nettle spines with the little sacs of irritant just waiting to be injected.
Last year I tried to identify this bright red beast that scurries around the base of Hawthorn. I can see now that it certainly has 8 legs, so some kind of Arachnid...at least that's a clue. Body about 3mm. long.