Approach to Beltony stone circle.

Dull with wintry showers.
Another new one for me, today. One of the Pepperworts. Field Pepperwort, I think - Lepidium campestre.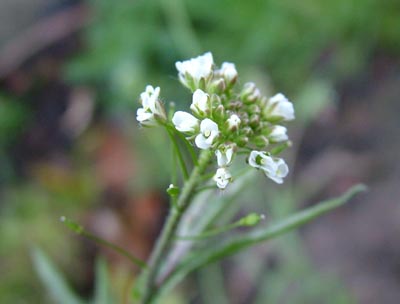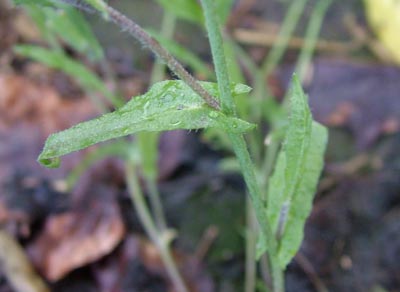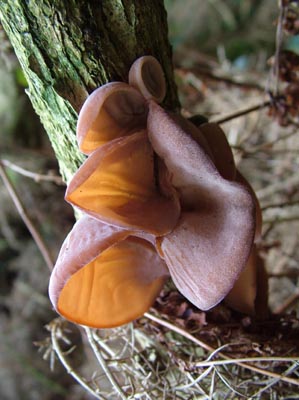 On June 21st last year I spotted a Long-eared Owl perched on this old branch of Gorse. I was checking for pellets when I found this lovely clump of Jew's-ear fungus - Auricularia auricula-judae. I really like how they transmit sunlight.
A little bit tatty, but this is the first flower of the Red Campion - Silene dioica.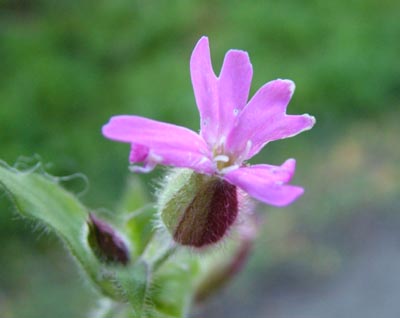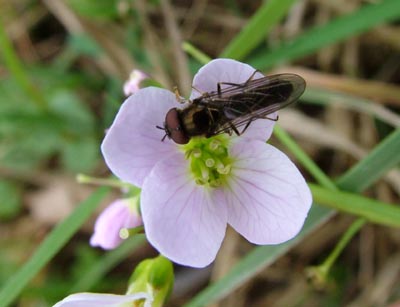 Platycheirus scutatus agg on Cardamine pratensis.
The clue to the hoverfly identification is the extended front foot - shown projecting over the edge of the petal.