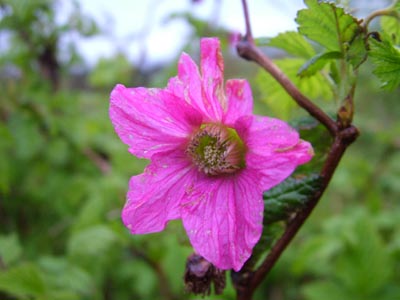 Last year I followed the progress of a single specimen of False Salmonberry - Rubus spectabilis. Today I was astonished to find a swathe of these plants that extended for around 50m.

Originally introduced to give cover and food for game birds, I strongly suspect that these plants are dangerously invasive.

The plants are biennial, so I must have missed the original specimen in its first year. The newly flowering specimens are all more than 150 cm wide by 150 cm tall, and are very robust.