High heath fringe.

Hot with some sun.
Two shots of what I think must be Eristalis pertinax. I usually see them with the distinctive orange triangles on the abdomen, and this was much smaller (say 14mm long).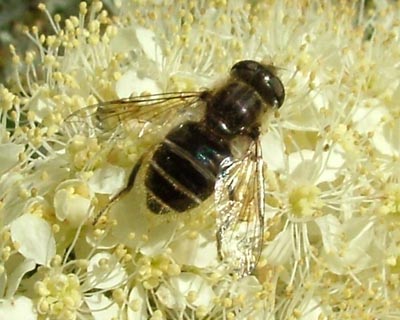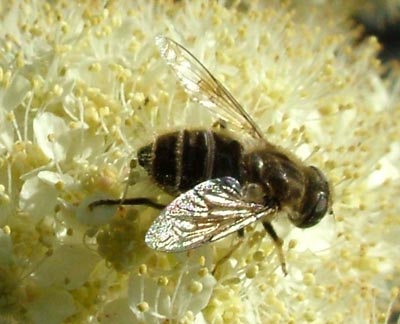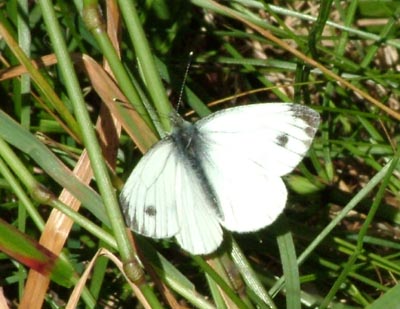 These second brood Green-veined Whites are very numerous at the moment.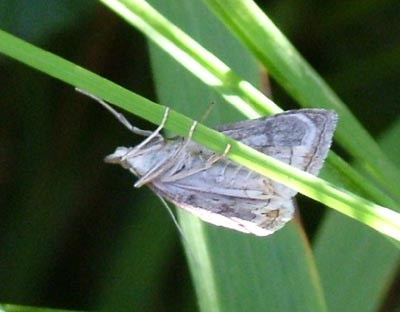 This micromoth - a Pyralid - refused to show me its upper surface. About 12 mm long.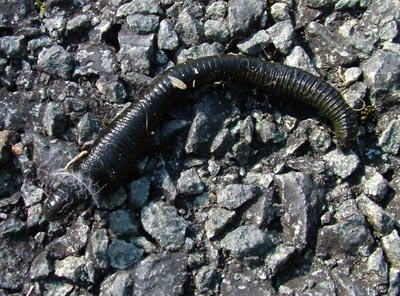 This Leech was wandering across the path, presumably trying to change ditches. About 8 cm. long. Probably a Horse Leech.
And here's a frontal view of another Eristalis (You can just see the orange triangle behind the wing).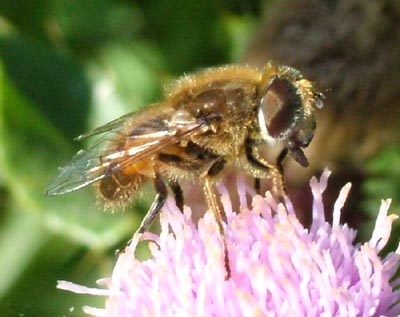 <Previous Home Back to Calendar Feedback Species database Next>