High forestry.

Sunny and hot.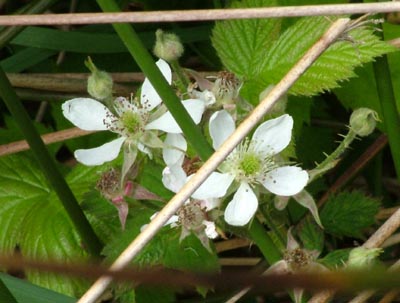 The first Bramble flowers this year. They were on the other side of a ditch, hence the disruptive reeds.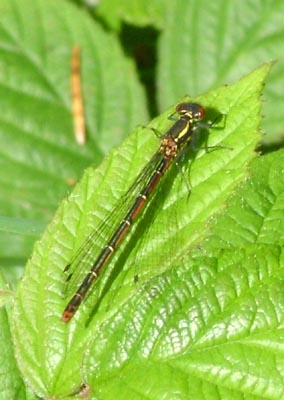 This is a female Red Damselfly. There will be plenty of these in the coming months.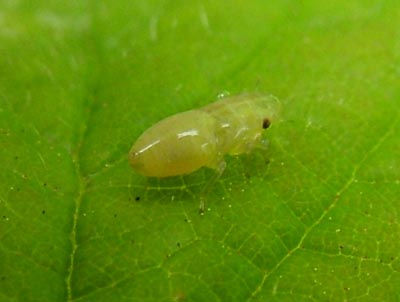 The strangest thing...an immature Froghopper without its normal covering of 'cuckoo spit'. Maybe it had been disturbed.
Two shots of the Red-necked Footman moth - Atolmis rubricollis. This is a species that was previously scarce, but has now become rather common in this area.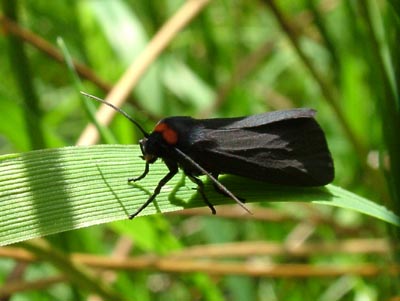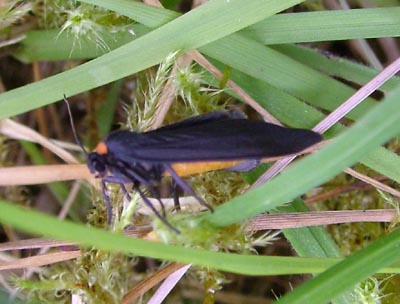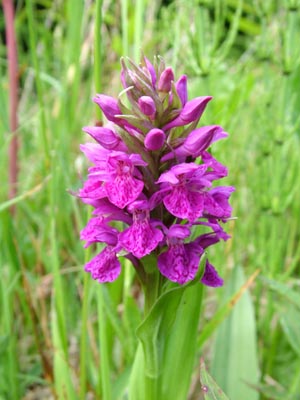 There are very many more specimens of the Northern Marsh Orchid this year. I saw around 40 or 50 today in an area that would normally hold 10 or so. This is a particularly well coloured specimen.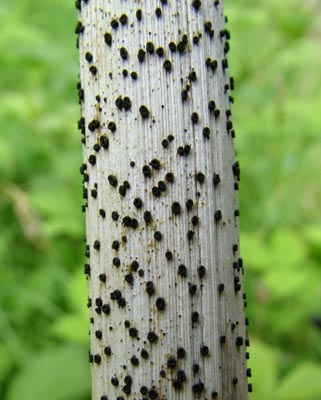 Last year's Angelica stem is still in place and is covered with this tiny (1mm) fungus. Probably Heterosphaeria patella.