Original Hedgerow, leg2.

Dry and sunny all day.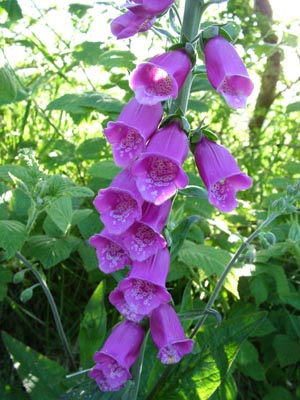 Foxgloves are now fully in flower. Some parts of the hedgerows are purple with them.
I showed the Common Figwort buds earlier. Now they've opened, too.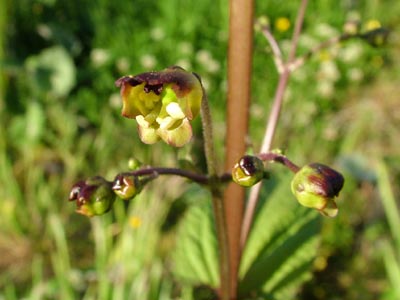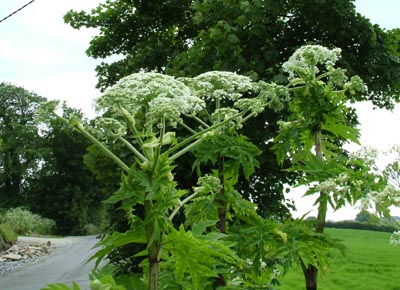 This is from a verge to the south of town. I often show a top-down view of a plant if the image would help with identification. That option wasn't possible with this Giant Hogweed: The flower-head on the right was fully 4 metres high. Heraclium montegazzianum.