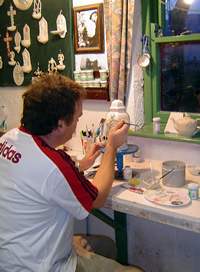 The Production Process at Hillgrove
Each piece of Hillgrove Porcelain is made from First Quality Porcelain from Limoge, France.
Many pieces are cast using moulds. The delicate handmade leaves and flowers are applied after the pieces are removed from the mould. Some other items are hand built without the use of any moulds, such as hand woven baskets. These pieces are usually more expensive but it is here that one can see the true delicacy and beauty of Hillgrove Porcelain.
Firing
Each piece of Hillgrove Porcelain is fired twice or three times. The first firing, called "biscuit", goes to 950 degrees for 9 hours. The second firing, "The glaze firing", goes to 1300 degrees for 10 hours; it is here that the porcelain reduces in size by up to 35%. The 3rd firing is a low firing for gilt or lustre which goes to 750 degrees.
Each piece is made by me, Brian O'Sullivan, from start to finish.
When browsing through the website please take time to look closely at the detail, which is different on every item. That is what makes "Hillgrove Porcelain" UNIQUE.
Making a Small Basket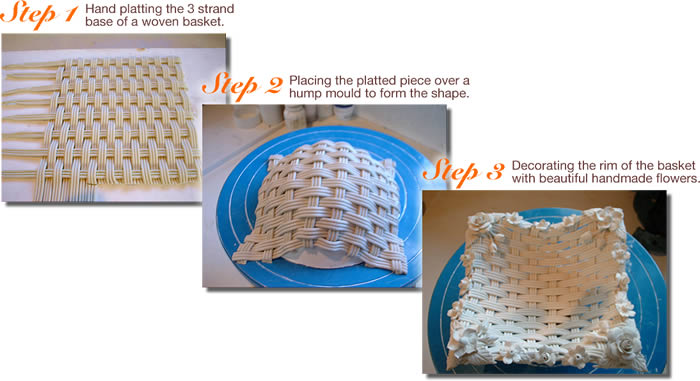 Making a 10inch Basket With Loop Rim