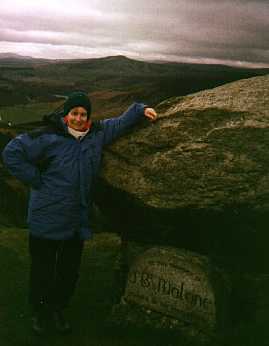 This memorial is to one of the pioneers of the way-marking of hill walks in Ireland. He and his companions sought out and publicised many of the walking routes we enjoy today.

We usually begin the walk in the Luggala Car Park and have a clearly marked path all the way. The memorial marks a welcome resting spot after a steep bit of track.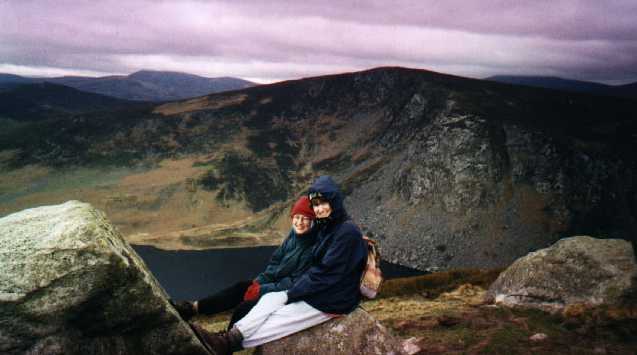 This fabulous view is on my favourite approach to Djouce. Having got our breath back we continue on to White Hill, which is a sort of flatish track, which can be very boggy if there has been recent rain. In dry weather, the turf is incredibly springy underfoot, and really easy to walk on.

Ahead is Djouce - so we begin to climb again. Just when you are beginning to think this is getting a bit tough, lo and behold - there is the peak! The view from the top of Djouce always takes my breath away. I just never get tired of it. On this approach, we usually return the way we came, since all that scenery deserves a second look.

It takes us about three and a half hours to do this walk, including a good break at the peak, and a couple of short stops on the way.