---
HRC Consultant Profile
---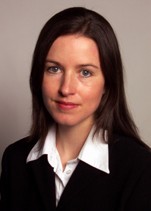 Sophie Magennis is a partner in Human Rights Consultants. She holds a Law Degree (LL.B. (Hons.)) from Dundee University, and a European Masters Degree in Human Rights and Democratisation (E.MA.) from the University of Padua.
She has over ten years of professional experience in the field of international human rights law, including work with Amnesty International, the Council of Europe and the Department of Foreign Affairs of Ireland. Positions that she has held include: Parliamentary Lobbyist and Women's Network Coordinator at Amnesty International Irish Section; Legal Consultant to the Monitoring Unit of the Secretary General of the Council of Europe, Legal Expert at the Section for Equality Between Women and Men at the Council of Europe, and Deputy to the Irish Ambassador to the Council of Europe (in which capacity she edited the publication Ireland and the Council of Europe Today).
Her United Nations experience has included representing Ireland at the 55th Session of the UN Commission on Human Rights (1999) and representing the Irish Human Rights Commission at the 58th Session (2002).
From late 2001 to 2002, she headed up the administration of the newly-established Irish Human Rights Commission, recommencing work with Human Rights Consultants in 2003. In May 2005, she took up an appointment as Research and Policy Adviser to the newly-created Office of the Ombudsman for Children.
Sophie Magennis is also a member of Amnesty International's Advisory Group on Violence Against Women.
---
Sophie.Magennis@HumanRightsConsultants.Org