William Bourke Cockran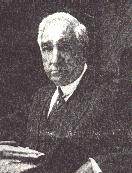 Bourke Cockran

Cockran, William Bourke. Lawyer, orator. Born in Ireland, February 28, 1854. Educated in Ireland and France. Came to the United States in 1871. Taught in private academy, later principal of a public school in Westchester County, NY. Then became a lawyer, soon becoming prominent in New York City politics. Made noteworthy speeches at Democratic National Conventions, 1884 and 1892, opposing the nomination of Cleveland. Member of Congress, 1887-89, and 1891-95, as Democrat. In 1896 became advocate of the gold standard, and campaigned for McKinley. On issue of anti-imperialism, returned to Democratic Party, 1900, and campaigned for Bryan. Was again elected to Congress, February 23, 1904, at a special election to fill a vacancy caused by the resignation of George B. McClellan. Re-elected 1904, 1906, 1920. Died 1923.

Brilliant Orator; Influence on Churchill

Bourke Cockrane was a brilliant orator The following is taken from an article entitled Winston Churchill: A Study in Oratory by Thomas Montalbo.

At age 21, Churchill came to the United States and met Bourke Cockran, a New York Congressman whom he described as "a remarkable man. . .with an enormous head, gleaming eyes and flexible countenance." But most of all, Churchill admired Cockran for the way he talked.
The Congressman had a thundering voice and often spoke in heroic and rolling phrases. When Churchill asked his advice on how he could learn to spellbind an audience of thousands, Cockran told him to speak as if he were an organ, use strong words and enunciate clearly in wave-like rhythm. They corresponded for many years.
Adlai Stevenson, himself a notable speaker, often reminisced about his last meeting with Churchill. "I asked him on whom or what he had based his oratorical style. Churchill replied, 'It was an American statesman who inspired me and taught me how to use every note of the human voice like an organ.' Winston then to my amazement started to quote long excerpts from Bourke Cockran's speeches of 60 years before. 'He was my model,' Churchill said. 'I learned from him how to hold thousands in thrall.'"