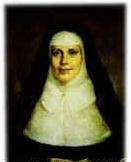 Catherine McAuley




Catherine McAuley opened the first convent of the Sisters of Mercy in 1835. The sisters came to Collooney from Swinford in 1909. They first lived on Main Street and from there travelled to teach the girls in Camphill National School. (Camphill was the site of the camp of the Franco-Irish force in 1798.) This was a double school - separate boys' and girls' schools - founded by Dean Durcan in 1835.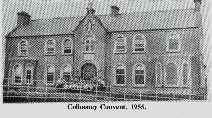 In 1921 the Parish Priest, Canon Michael Doyle, procured a site from Bryan Cooper of Markree Castle. The building, dedicated to Our Lady of Mount Carmel, was finished in 1923. From 1923 until 1928 three rooms on the ground floor of the Convent were used as a primary school for girls, instead of the old school in Camphill. In 1928 a new primary school for girls was built.


For ninety years the Sisters of Mercy have been a welcome presence in Collooney and have given much to the community. Sister Phyl Clancy, the historian of the Mercy Sisters in Achonry, says in her book:
"The Sisters were very much loved and accepted by the people of Collooney from the start. They were always part of the parish, and besides teaching in the school they contributed a lot to every aspect of parish and community services. The Sisters undertook the care of the Parish Church. A Sister played the organ and trained the church choir. Visitation was done on a regular basis to the sick and the elderly. Hospitals were visited in Sligo, and in Cloonamahon when it was a hospital for tuberculosis patients. The Sisters were members of almost every association in the town."

At present (1999) there are six Sisters in the Convent, one teaching in the girls' primary school and five active in other work. The sister teaching in the school, Sister Ann O'Connor, is also sacristan in Collooney church.


The history of the Mercy Sisters in Achonry diocese may be found in A Journey of Mercy/ From Birth to Re-Birth, Sister Phyl Clancy, (Mercy Sisters, Achonry, 1994).