home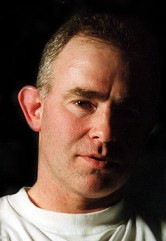 Welcome to the John O'Shaughnessy, amateur photographer website. On this site are photographs of some of my favourite locations. The best location for landscape photographs is Kerry, South-West Ireland especially around Valentia Island, Derrynane and Waterville. Other locations on this site include Chicago, Illinois, USA.
My current camera is a Canon 500n, with a 28-80mm Canon lens. I also use a Soligor 19-35mm wide angle lens, a Canon 50mm macro lens, a Tamron 28-105mm and a Sigma 135-400mm zoom lens. My equipment also includes a Bronica ETRS medium format with 75mm lens.
My choice of film includes Fuji Sensia and Fuji Velvia.
Feel free to email me with any comments or questions.
My personal details and interests are available in the About Me section and a selection of my favourite photos can be viewed in the Gallery section.
I hope you enjoy your visit.