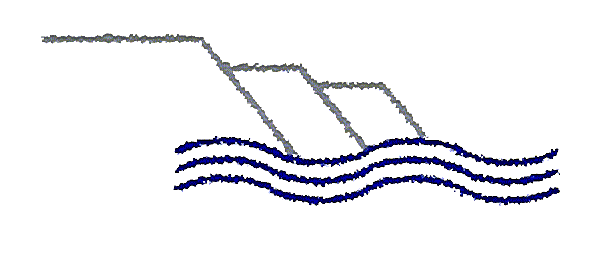 WEDDING PACKAGE 2003

Here at the Waterfront Conference Centre we make that special day extra special with personalised treatment from the time you make your enquiry right up until the morning you depart for your honeymoon. We hope to delight both you, the bride and groom, and each one of your guests.

RED CARPET GREETING

Step out of your car or carriage to be greeted by the banqueting manager and a glass of champagne for the bride and groom and make your way to your waiting guests on red carpet.

COMPLIMENTARY RECEPTION FOR YOUR GUESTS

While you make your way to the hotel your guests can enjoy tea or coffee with the
hotels compliments. Alternatively upgrade to a sparkling wine reception (ask the banqueting team for more details).

FRESH FLOWERS AND PERSONALISED MENUS

Co-ordinated fresh flowers will decorated your tables with personalised menus on
which you may wish to place both families coat of arms. These can also be placed on
the table numbers, which are on each table, adding that special touch.

BRIDAL SUITE

Complimentary Accommodation for the Bride and Groom in our Bridal Suite (subject
to availability)

CHAMPAGNE BREAKFAST

Once the party is over and you are well-rested start the first day of married life with a champagne breakfast delivered to your room and relax as you look out onto the sea.

CAKE STAND & PILLARS

We can offer cake stand and / or pillars to suit your cake and needs.

SPECIAL MENUS

If the menus do not suit or you have any special dietary requirements we would be happy tailor a package specifically for you.

Suggested Wedding Menu's



Menu A

Melon Fan with Fruit Coulis
***
Fresh Homemade Vegetable Soup
***
Grilled Breast of Chicken
Served on a bed of roasted vegetables and Provencalé Sauce
***
Selection of Seasonal Vegetables and Potatoes
***
Cheesecake
Selection of toppings available
***
Tea or Coffee
***
€24.00

Menu B

Egg Mayonnaise
***
Cream of Leek and Potato Soup
***
Roast Stuffed Turkey and Honey Baked Ham
***
Selection of Vegetables and Potatoes
***
Meringue Nest with Fresh Fruit and Cream
***
Tea or Coffee
***
€25.00

Menu C

Irish Smoked Salmon with Brown Bread
***
Carrot and Orange Soup
***
Rosemary Roast Leg of Lamb
***
Selection of Vegetables and Potatoes
***
Strawberry Pavlova
***
Tea or Coffee
***
€28.00

Menu D

Trio of Smoked Salmon, Egg Mayonnaise and Dublin Prawns
***
Cream of Mushroom Soup
***
Roast Sirloin of Beef
***
Selection of Vegetables and Potatoes
***
Brandy Profiteroles
***
Tea or Coffee
***
€30.50



Evening Supper

Goujons of Chicken with Cajun Dip
Selection of Sandwiches
Honeyed Cocktail Sausages
***
€6.50 per person
Plate of Sandwiches per table (approx. 5 rounds) €19.00
Cocktail Sausages per table (2 small baskets) €19.00
ADDING CHOICE TO YOUR DAY
Menu:
Should you wish to add a choice to your menu the following additional charges will apply per person:
Starter / Soup Choice €2.50 per person
Main Course Choice €6.35 per person
Dessert Choice €3.20 per person
However please note that we would normally have a fish dish and a vegetarian dish available for those who do not eat meat but this choice does not appear on the menu for all guests.
Reception / Toast:
The following alternatives can be arranged for either your reception or toast:
Sparkling Wine €4.50
Mulled Wine €3.75
Fruit Punch €5.00
Canapes €4.50
Balloons:

Bouquet of 3 plain €6.35
Bouquet of 3 (one printed 2 plain) €8.25
Corkage:
Here at the La Touche if our wines do not suit your taste you may bring in your own selection which is subject to corkage as follows:

Wine €8.25
Champagne €12.00
Childrens Meals (under 12's):

Full Menu 50% discount
Soup/Childrens Main / Dessert €10.80
Childrens Main Course only €6.30