Page revised 22 August 2001
EDWARD LAW
ARMS, CRESTS & MONOGRAMS
AGRICULTURE
This is not a large class of crests, and it is interesting that all those noted are of a similar style: restrained, traditional, uncluttered format.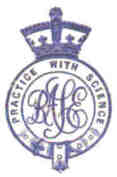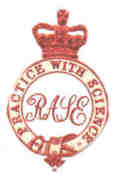 Illustrated are two forms of the crest of the Royal Agricultural Society of England. It is still in existence, a charity devoted to the advancement of British agriculture.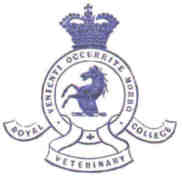 Two of the bodies represented here have their origins in the eighteenth century. The Royal Veterinary College, now a constituent part of the University of London, was founded as the Veterinary College in the parish of St Pancras, London, in 1791. It took the prefix Royal in 1826 when it came under the patronage of King George IV.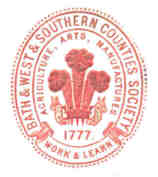 The Bath & West & Southern Counties Society, a style which dates from 1892, originated in 1777, a date which is proudly displayed in its crest. The original title was Bath & West of England Society for the Encouragement of Agriculture, Arts, Manufactures and Commerce. After several name changes it continues its charitable work as the Royal Bath & West of England Society.
The Royal Agricultural Benevolent Institution was founded in 1860; like the Royal Counties Agricultural Society its patron is the Queen, but in their case it is the present Queen, not Queen Victoria.
The Royal Agricultural College was awarded a Royal Charter in 1845, three years after its foundation, and continues to offer education and training to those wishing to make a career in agriculture.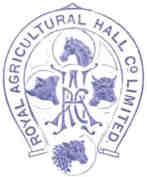 The Royal Agricultural Hall was built in the early 1860s, in Islington, London, where it was affectionately known as 'the Aggie'. It was the venue for the first Cruft's dog show in 1891 and in more recent times was the setting for the Royal Tournament. In 1986 it was converted into the Business Design Centre, with stunning internal vistas.
Return to HOME
or to TOPICS PAGE