Page revised 9 August 2001
EDWARD LAW
ARMS, CRESTS & MONOGRAMS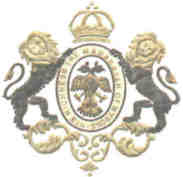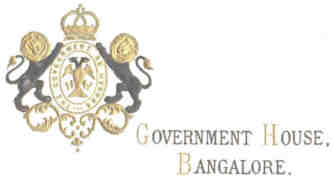 INDIA
India was probably the main outpost of the British Empire in the nineteenth century, controlled by Europeans through the East India Company and the British army. With the amount of free time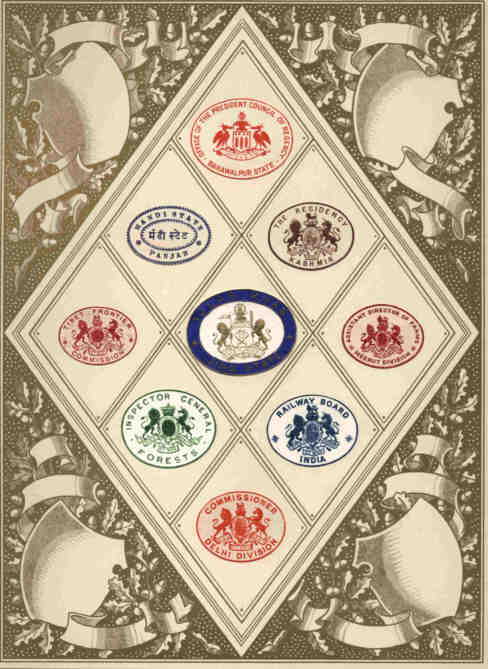 available to the wives and children of these expatriate Britains, it is little wonder that crest albums collected in India are relatively common.
My own collection contains several examples of 'Indian' albums. I also obtained a loose collection of crests which had clearly been collected in India in the early twentieth century, and was fortunate at about the same time to acquire an unused Marcus Ward album, which was roughly contemporary. The two were combined to produce a superb display.
Of the identifiable material in 'Indian' albums the majority are military, but they often also contain government, masonic and trade crests.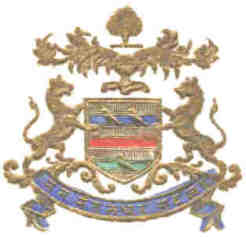 Some of the 'native' material is extremely opulent, reflecting the standing of the princely houses and state rulers of India. Much of it was produced in India, at the State Crested Works and mint sample material is still coming out of the sub continent, a sheet of which is illustrated below.
One album, not collected in India, carries a number of crests, addresses etc. originating in Ootacamund, the hill station which served as the summer headquarters of the Madras Government.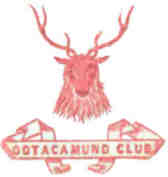 Ooty, as it was known, was founded by the British, and the addresses might have been found in any smart English suburb in the nineteenth century.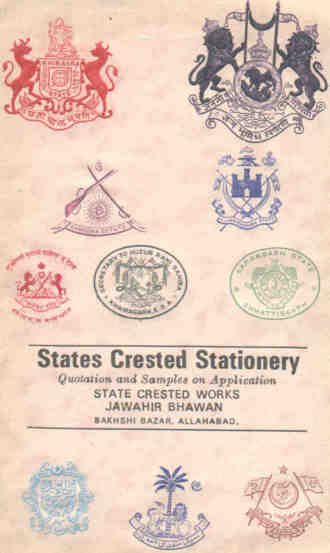 One of the ravages consequent on the Indian climate appears to have been book-worm. The collection contains four albums which provided sustenance for these voracious creatures.
Illustrated here is a sample sheet from the State Crested Works. A portion of another sample sheet from the same source is illustrated on my Samples page.
Return to HOME
or to TOPICS PAGE