EDWARD LAW
ARMS, CRESTS & MONOGRAMS
INSURANCE COMPANIES.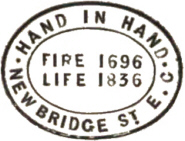 Several insurance offices were founded in the last quarter of the seventeenth century, one of which, the Hand-in-Hand, founded originally as the Amicable Contributors for Insuring from Loss by Fire, survived into the second half of the nineteenth century.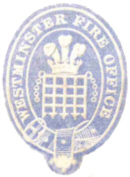 The eighteenth century saw the establishment of several major fire insurance companies including the Sun Fire Office in 1710, the Westminster Fire Office in 1717 and the Phoenix in 1782.
CRESTS OF THE PHOENIX
The nineteenth century saw a veritable explosion in the numbers of new insurance concerns. In the first decade of the nineteenth century 19 new offices were formed


including County 1807, Atlas 1808, Imperial 1803, and Eagle 1807.
In the earliest years of the insurance industry the great majority of the risks insured had been in London. The nineteenth century, however, saw a gradual expansion of cover for risks in the provinces; in response the London insurance companies opened branch offices and new firms came into being to serve
the needs of specific geographical areas. The best known of the regional companies, the Norwich Union, was actually founded at the end of the eighteenth century.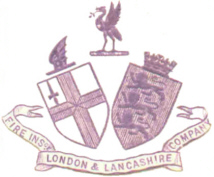 Return to HOME
or to TOPICS PAGE
Page created 12 April 2001