Page revised July 26 2001
EDWARD LAW
ARMS, CRESTS & MONOGRAMS
MODERN.
Whilst the hobby of crest collecting was pursued for more or less fifty years from 1862 to the First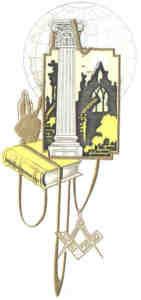 World War, crested stationery continued to be used through the twentieth century, though on a much reduced level from that of the Victorian era. Indeed

crest collecting did not cease entirely and occasionally collections from the 1920s and later are encountered. Whilst the raw materials of the hobby are still to be found it does seem that production of purpose made crest albums did not survive the 1914-18 war
Left: Cover design from a 1950s masonic invitation. Above: Arms of Westminster Hospital (granted 1940) from a Christmas Card.
The art of fine engraving has not been lost, rather it has been enhanced by technical advances and

modern day crest material compares favourably with the best of the Victorian and Edwardian output.
Perhaps the main sources of crested material in the twentieth and twentyfirst centuries are the stationery of the royal family, the royal households, and the diplomatic services, and Christmas cards and invitations of the army, navy, airforce, masonic lodges, public schools, and trade organisations. The amount of crested personal and trade stationery is minute in comparison to the volumes of the Victorian era.
| | |
| --- | --- |
| | Letterheading of the 1990s. |
The use of crested material imparts an air of luxury and opulence, a point not lost on the great shipping lines, particularly those running cruises, and high-class hotels.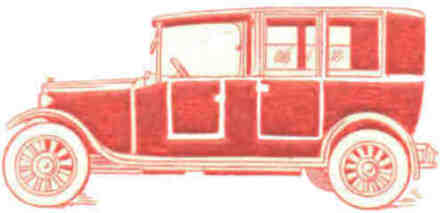 A delicious illustration of an automobile from the stationery of a motor engineer of the 1920s.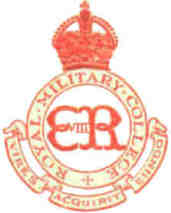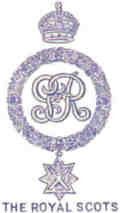 Many of the military crests produced through the twentieth century follow the Victorian pattern, and indeed there may have been continuity in the use of the dies. Others were updated with the change of monarchs, when a new cypher was added, as in the examples shown.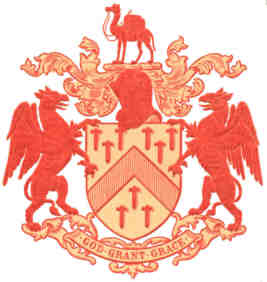 Arms, supporters, crest and motto of the worshipful company of grocers of the city of London
The British Engraved Stationery Association, trade body of present day practitioners of the art of engraving and relief printing, produced a catalogue Images of Engraving which has "brought together a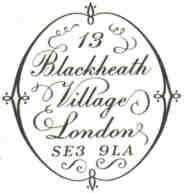 comprehensive range of examples to illustrate and explain the virtually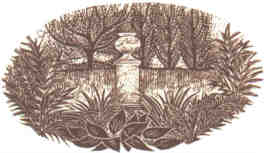 endless creative possibilities" of printing with engraved dies in the twentyfirst century. It is no exaggeration to say that the publication is a work of art. Shown here are two crests from the booklet which illustrate the high state which the art still attains.
LINKS
PICCOLO PRESS of Nairn, Scotland, exponents of the art of diestamping, with an informative and interesting website.
Return to HOME
or to TOPICS PAGE