1998 - 2004 Part of the ZURBRICK PAGES
compiled by Linda Zurbrick O'Halloran.
Not for commercial use. All rights reserved
by the author /contributor of this material.
Jacob ZURBRICK & wife Katharine LATSCHAR
Gravestones in Lancaster Rural Cemetery
Lancaster, Erie co., NY
The original stones say "Father" & "Mother".
Jacob has metal decorations next to his grave that show he was
a Civil War Vet (in Co I of the 98th NY Militia) & an Odd Fellow.
See the Jacob Zurbrick Family Monument near these stones.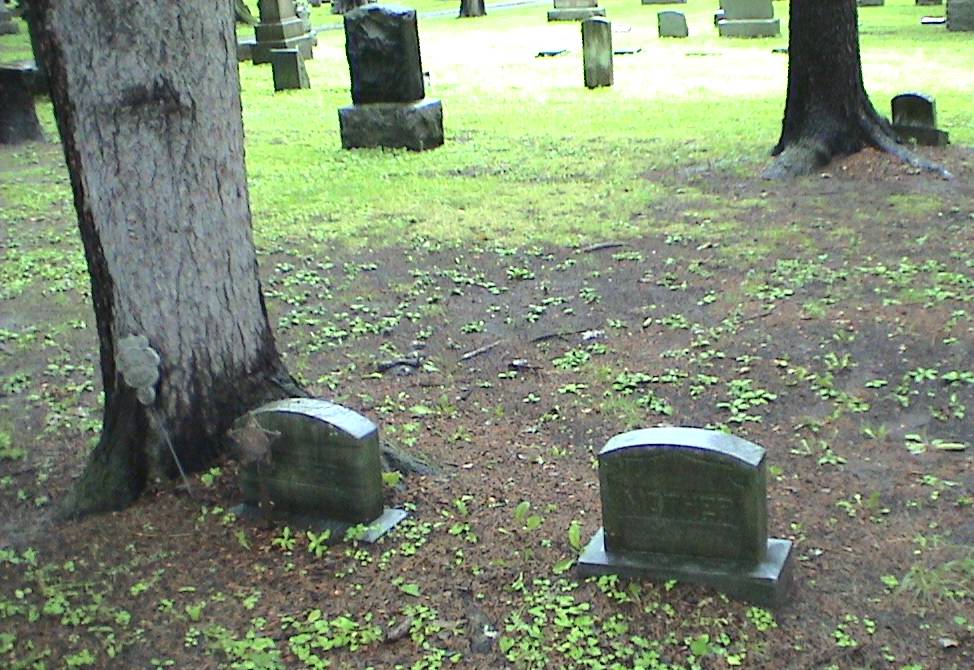 Photograph contributed by Duane & Elaine Cheney.

---
Back to Zurbrick Photo Album