1998 - 2004 Part of the ZURBRICK PAGES
compiled by Linda Zurbrick O'Halloran.
Not for commercial use. All rights reserved
by the author /contributor of this material.
Gravestone of
Michael ZURBRICK
Lancaster Rural Cemetery
Lancaster, Erie co., NY
(Old Graves Section, in front of Nickolaus Zurbrick plot - of his father.)
[See gravestone of his wife, Salome Dieffenbach.]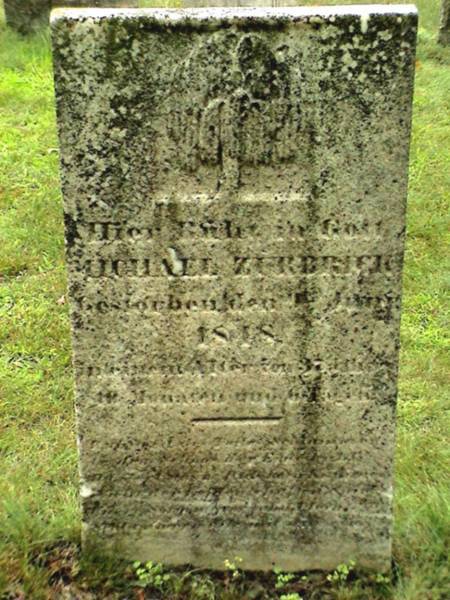 "Hier ruht in Gott
MICHAEL ZURBRICK
Gestorben den 9 June
1848
In einem Alter von 37 Jahre
10 Monate und 6 Tage"
Translated:
"Here rests in God
MICHAEL ZURBRICK
Died on 9 June
1848
At an age of 37 yrs.
10 months and 6 days."
[Birth /Baptism occurred in early 1810, so the age
on the gravestone is off by a few months.]
Photograph contributed by Duane & Elaine Cheney.
---
Back to Zurbrick Photo Album