1998 - 2006 Part of the ZURBRICK PAGES
compiled by Linda Zurbrick O'Halloran.
Not for commercial use. All rights reserved
by the author /contributor of this material.
HANGVILLER, FRANCE SCENE
with
MILDRED ZURBRICK BISHOP

Mildred Zurbrick Bishop was an avid family genealogist.
She travelled to France to see where the Zurbrück family lived in Alsace-Lorraine.
Her research helped make this website possible.
She was the first woman to graduate with an Architecture degree from Miami University, Ohio,
and has a scholarship in her name.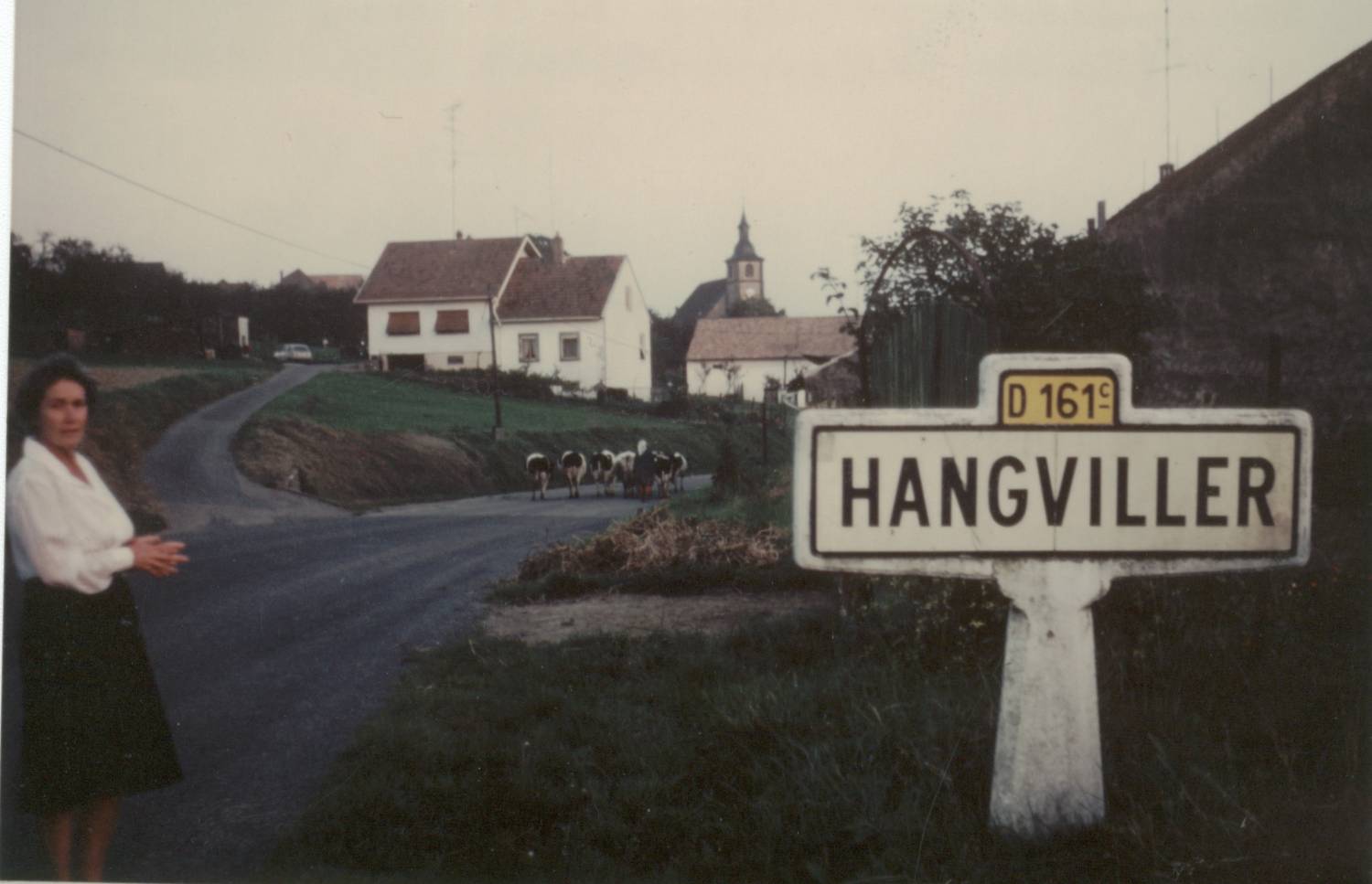 Contributed by Phillip Zurbrick of Oregon.
---
Back to Zurbrick Page