1998 - 2006 Part of the ZURBRICK PAGES
compiled by Linda Zurbrick O'Halloran.
Not for commercial use. All rights reserved
by the author /contributor of this material.
FAMILY of
JOHN G. & ELIZABETH ZURBRICK, c. 1910
The photo had to be taken before 1912 when John passed away.
The photo was taken in the backyard of their home at 128 Gilbert St in Buffalo, NY.
John G. ZURBRICK, 1855-1912. [cem. records say he died/was buried 8-8-1913, aged 57] = son of Nicholas.
his wife Elizabeth W. , 1855-1930. [nee WEYERHAUSER /WEIERSHEISER], died/was buried 2-18-1930, aged 74.
John & Elizabeth had 8 children:
Frank Nelson (b.4-26-1881), Alice Edna (b.May 1883), Lillian Harriet (b.8-7-1884), Arthur John (b.10-1-1887),
Herbert Henry (b.2-13-1890), Lucy Elizabeth (7-5-1892), Earl Alan Sr. (b.11-7-1895 or 1898), & Olive Elsie (b.3-4-1902).
As Pictured:
Back row, Standing (L to R): Frank Nelson, Alice Edna, Herbert Henry, Lillian Harriet, Lucy Elizabeth
Front row, Seated (L to R): Earl Alan Sr., John G., Olive Elsie, Elizabeth W. (wife of John G.)
(Identified by Larry Zurbrick & Dale Zurbrick)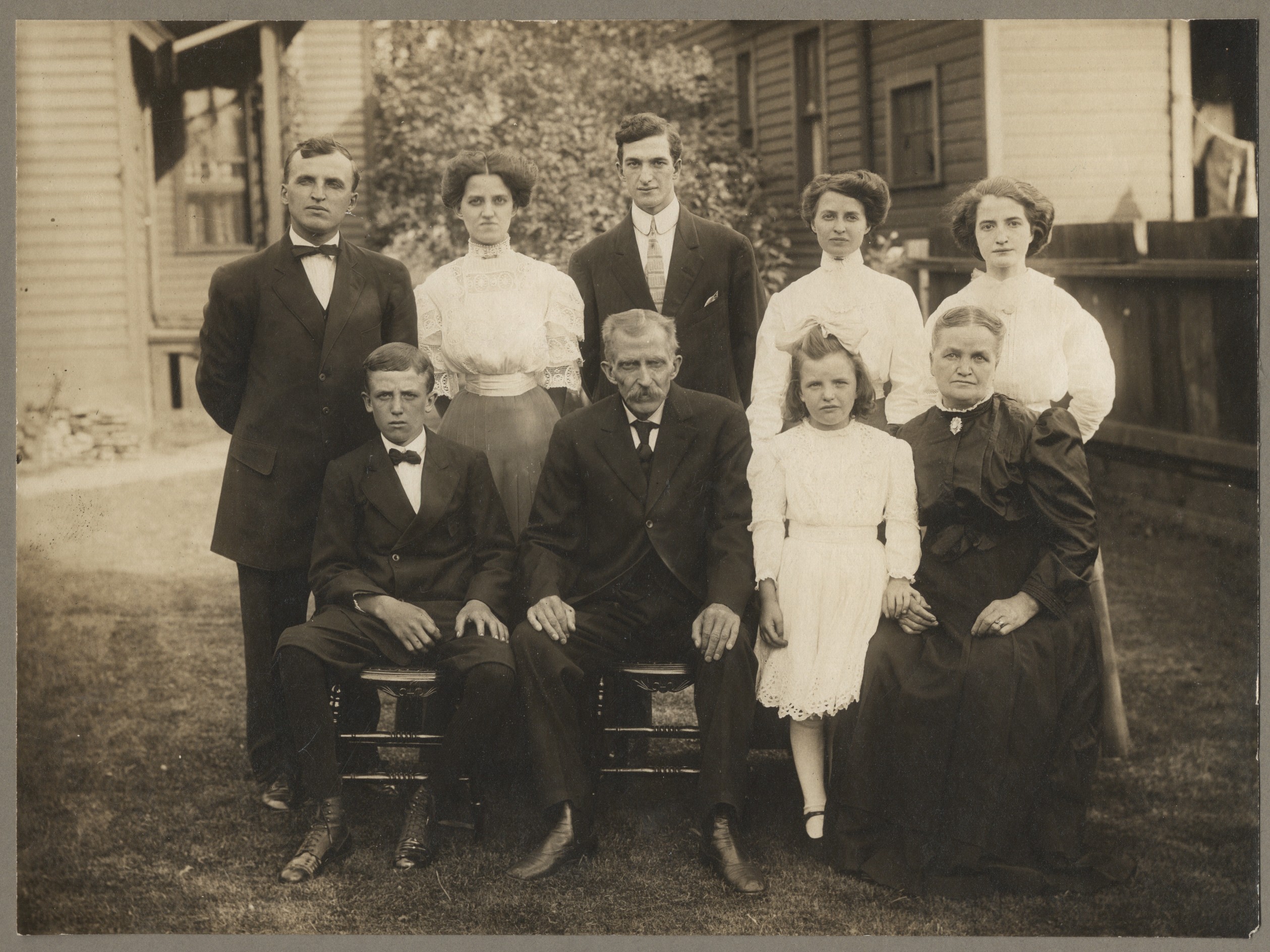 Contributed by Larry Zurbrick of California.
---
Back to Zurbrick Page