1998 - 2004 Part of the ZURBRICK PAGES
compiled by Linda Zurbrick O'Halloran.
Not for commercial use. All rights reserved
by the author /contributor of this material.
ZURBRICK RELATED PLACES
Lancaster, Depew, Cheektowaga Area, Erie co., NY
Zurbrick, Knauber & Gram Undertakers
22 W. Main St., Lancaster, NY

Zurbrick may be the one on the left, since he resembles
Peter Zurbrick (b. 1820), but that is only speculation.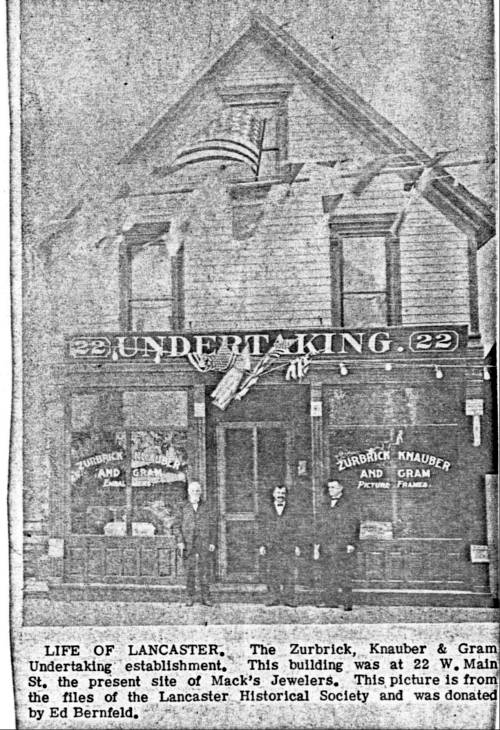 ---
Back to ZURBRICK PAGE