Visitor Guide to Gaeltacht Mhúscraí
Ireland's Best Kept Secret!
Local Information | Accommodation | Attractions | Map | Events | Restaurants & Entertainment
Ballingeary | Ballymakeera | Ballyvourney | Coolea | Inchigeela | Kilnamartyra | Reananerree
Home | Links | Leagan Gaeilge
muscrai@eircom.net
Béal Atha'n Ghaorthaidh
Ballingeary
Accommodation
Cois na Coille B&B
Attractions
Gougane Barra Oratory and National Park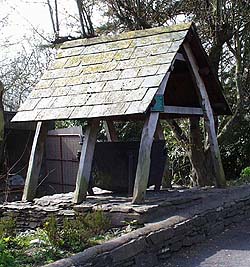 Events
Féile Mhúscraí agus Ó Suilleabháin Beara
Taispeántas Talmhaíochta agus Garraíodóireachta Bhéal Átha n'Ghaorthaidh
42nd. Ballingeary Agricultural & Horticultural Show
BIALANN / RESTAURANTS
Annie's Café / Restaurant
SIAMSAÍOCHT / ENTERTAINMENT
Árd na Laoi
Church Services (RC):
7:00 pm Sat. (Choir last Sat. of Month) 10:00am Sun.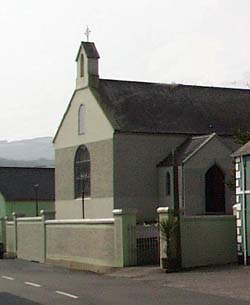 Links
www.leevalleyireland.com
Ballingeary history society

cork.local.ie/balathaanghaorthaidhballingeary/
Eircom's "Local Ireland" page on Ballingeary.

www.setdanceteacher.co.uk/ballingeary.htm
Study Notes for the Ballingeary jig set.

Funtrek's page for Gougane Barra's hotel.

Cork County Development Board
Bord Forbartha Chontae Chorcaí

www.bbgreenway.org/towns/ballingeary.htm
Ballingeary is talking part in the Greenways Festival in summer 2003 to celebrate the 400th anniversary of the legendary 1603 march of O'Sullivan Beara from the Beara Peninsula to the Breifne area.

Ballingeary's entry in the Post office finder

Local Information | Accommodation | Attractions | Map | Events | Restaurants & Entertainment
Ballingeary | Ballymakeera | Ballyvourney | Coolea | Inchigeela | Kilnamartyra | Reananerree
Home | Links | Leagan Gaeilge
muscrai@eircom.net