We are proud to announce that we are working towards CIDESCO Accreditation, more info in our School section.
Welcome! to the Olivia Keenan Clinic & School of Beauty celebrating 22 years in business in Monaghan. Call into us for a free advice, we provide a full range of world class treatments just for you to feel good, to feel regenerated, all are very welcomed:
Microdermabrasion: Helps treat early signs of ageing and overall rejuvenation for aged skin. Improves elasticity, muscle tone and stimulates for collagen production . Perfect for congested skin with open pores, comedones and acne prone skin

Intense Pulse Light: flash light permanent hair removal - Skin rejuvenation - Wrinkle treatment - Vascular treatment - Hyper pigmentation - Acne treatment


Light Wave Therapy: Anti-Ageing Facial Treatment, Acne Treatment/Purifying Facial, Men's Grooming Facial Treatment, Sensitive Skin Treatment...


Electrolysis - Non chirurgical face-lift - Full de-tox treatment - Aromatherapy - Facials - eye treatments - waxing - Nail technology - Nail treatments - Massages - spray tanning - manicures - make-up - wedding day & honeymoon packages - vouchers...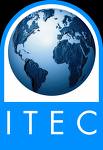 School of Aestethics ITEC accredited