Welcome to the Olympic Karate Club,(OKC), Homepage. If you have any comments, requests or queries regarding this site, or the club itself, please ring or e-mail the club at the address below and we will try our best to accommodate you.
The aim of these pages is to provide information about the Olympic Karate Club's aims, ambitions, activities and members to anyone who has an interest in Martial Arts , whether as a practising martial artist or somebody wishing to start.
The club is situated in Cork city within 5 minutes walking distance from the city centre.We are primarily a Shotokan Karate club which also offers classes in Tai Chi Chuan but Martial artists of all styles are welcome to the club at any time. The club is well equipped for anyone wishing to take a class or train on their own and is open seven days a week. Both the main Dojo hall and our new studio hall are available for training outside of the class hours. Also available are changing rooms, showers and an outdoor training area .
The Club is also available for use by non martial arts groups such as dance or drama groups or sports clubs.
We have separate classes for adults and children at beginner,intermediate and advanced levels. The classes are taught by one or more of the 16 Dan grades currently training at the OKC.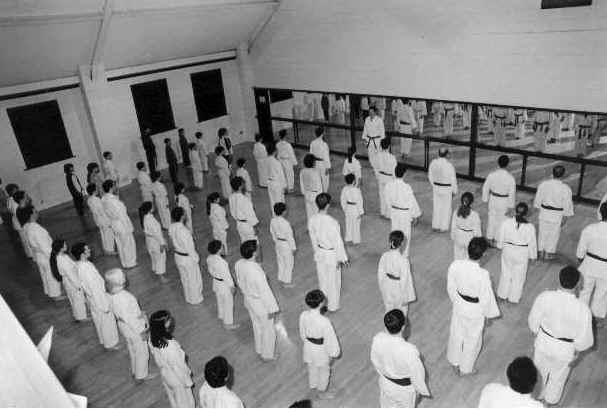 Contact Details:
Olympic Karate Club,
81-83, Shandon Street,
Cork.                                                                 
Ireland.
Telephone:00-353-21-4397666
e-mail :   olympickarate@eircom.net