About
PAT MAGUIRE ENGINEERING
Are Specialists in:
Structural Steelwork
Fire Escapes
Gates
Railings
Security Grids
Stainless Steel fabrications
Commisioned Pieces fabricated by :
Pat Maguire Engineering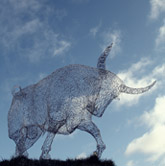 Brown Bull of Cooley
Co. Louth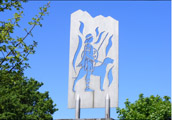 Cú Chulainn and the hound. Co.Louth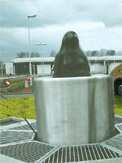 From water springs Life
Co.Longford.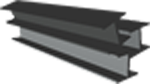 Pat Maguire Engineering
11 Sandygrove Close
Blackrock
Dundalk
Co Louth
Contact Details
Tel: 0862620173
email: patmaguire11@eircom.net
website: www.patmaguire-eng.ie
Pat Maguire Engineering specialise in metal fabrication and general engineering using various types of materials. e.g.
Stainless Steel
Mild Steel
Bronze
Brass
How We Work:
Most components are manufactured in our workshop, which are then
transported to site for final installation and finished assembly.
Pat Maguire Engineering are renowned for the quality of experience and worksmanship provided. We can manufacture components to your requirements using the following processes:
Bending
Cropping
Grinding
Cutting
Machining
Punching
Welding
Rolling
Powder Coating, Galvanising, Painting
What we Make:
Gates, Staircases, balconies, window guards, handrails etc. are just an example of work that can be designed measured and manufactured in house by Pat Maguire Engineering using stainless steel, aluminium, mild steel, bronze and brass.

View our Gallery to see examples of our work.

Within our workshop, fabrication is carried out in a variety of methods, guillotine cutting, sheet metal punching, rolling, folding, machining, welding etc.,
"With a fully equipped workshop for all your fabrication needs.....the design possiblities are endless."
On-Site work
We are fully equipped with a generator, mobile welder and
mobile cutting plant for any on-site work required. Whether you need a couple of welds or cut through a steel beam, We have the tools for the job.

Check this Out!
Our gallery demonstrates the scope of production and manufacturing that takes place at Pat Maguire Engineering.
Our gallery has been divided into sections - you can 'quick jump' to any of these by using the links below or simply by going to the gallery section in the bar on the left of the page:-
Railings/Balconies
Gates
Links
Stainless Steel
Sculptures
Structural Steelwork
Misc.