CHESMAYNE
Midi: Justcant-1
<![if !vml]>

<![endif]>
 Analysis
<![if !vml]>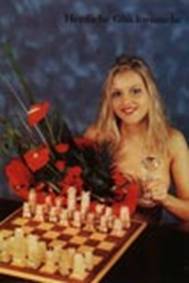 <![endif]>
ANALYSIS-ANALSYSE-ANALYST
01 To resolve into elements or constituent parts - determine the elements or essential features of - to examine critically, so as to bring out the essential elements or give the essence (of a game). 
<![if !vml]>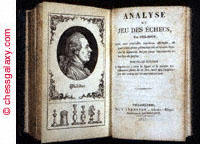 <![endif]>
02 Analysis: opposed to synthesis.   This process as a method of studying the nature of a position or of determining its essential features.   To examine the variations that may arise from the present position on the board. 
03 Analyst: a person who analyses a game, usually the opening or endgame. 
Post-Game Analysis: "The move record of a game is only a witness.  It easily produces an image of truth.   Chess is difficult because a good game is a reflection of those who make it.   When a player looks at his position, he sees with everything he is, with everything he knows.   Knowledge, experience, and imagination enable him to do powerful creative work, or blunder mightily". 
French: to analyse - analyser
The detailed study of a position.   Analysis    Usually an examination of variations.    Examples in the Analysis (link) section of the Canon.     Calculating a series of moves and variations in a current position.   You are not allowed to move pieces while analyzing a position in tournament play.   
Analysis: irrefutable proof that you could have won a game you lost!