CHESMAYNE
happiness                                                                "I want to hold your hand"
<![if !vml]>

<![endif]>
Hand
<![if !vml]>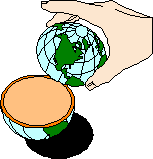 <![endif]>             <![if !vml]>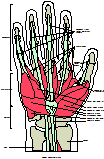 <![endif]>               <![if !vml]>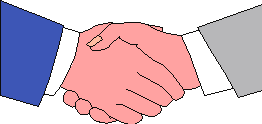 <![endif]>
 01 The whole man in miniature.   Symbol of fidelity (Rome), fortitude (Egypt).   Sometimes the Deity is represented by a hand extending from the clouds.   Sign of openness, pardon or devotion (when reaching).   Hiding/veiling the hands in your sleeve (common when holy artifacts are carried by persons not of the priesthood).   'Laying on of hands'.   Taking an oath is done by lifting the right hand. 
<![if !vml]>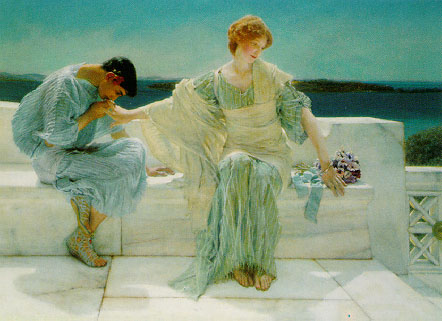 <![endif]>
02 The thumb depicts will and intellect (logic). 
"If it was so, it might be; and if it were so, it would be; but as it isn't, it ain't.   That's logic" (Through the Looking Glass). 
<![if !vml]>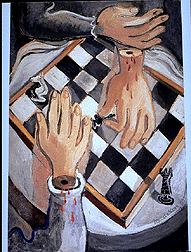 <![endif]>
03 Below the thumb, the mounts of Venus and Mars next to it (the mounts of love and war are juxtaposed). 
04 Symbol, with a plethora of associations, in every major religious tradition. 
05 The symbol of God's hand is used to depict God's power over His creation and stretches out to provide blessing and protection and to exercise judgement. 
<![if !vml]>
<![endif]>
06 In Hindu temples images of the deity have many arms and hands symbolizing power and competence and are used in prayer and supplication, either outstretched or clasped.   They also function as transmitters of divine power. 
07 They are placed on an individual to bestow a blessing or to heal and used to consecrate and ordain people for service. 
<![if !vml]>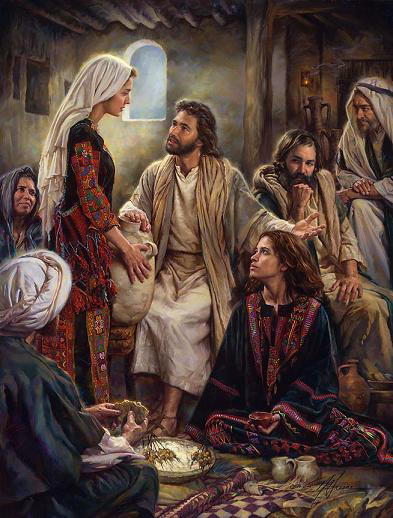 <![endif]>
08 Washing the hands has come to signify an abdication of responsibility. 
09 Raising a hand is used to signify allegiance, or the touching of a sacred object, signifies fidelity and truth. 
<![if !vml]>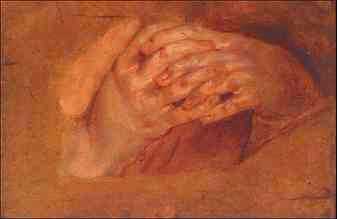 <![endif]>  
"Praying Hands", Sir Peter Paul Rubens
10 Mudras: symbolic gestures of the hands used in classical Indian dance and in Hindu and Tantric rituals or, hand gestures made by the Buddha.   They are profoundly symbolic and tell a vivid story to Buddhist devotees as they gaze at a Buddha image.   Indian dance uses hundreds of 'mudras' in standard yet beautiful miming gestures. 
11 To see a World in a Grain of Sand,
And a Heaven in a Wild Flower,
Hold Infinity in the palm of your hand,
And Eternity in an hour. 
12 Thumb, foreman or pointer (index-finger) because it is used for pointing (denoting eloquence, if square), ring-finger, gold-finger (in the belief that a nerve ran through it to the heart).   Little man, or little finger (ear-finger).   Thumb (Venus), index finger (Jupiter), middle finger (Saturn), ring finger (Sun), small finger (Mercury).   Hand and finger gestures are used extensively in Indian dance and art.   A finger placed on the mouth indicates silence.  The Hamsa (also known as Khamsa) is a hand shaped amulet used for protection by both Jewish and Muslim people.  Its name comes from a Semitic root and literally means "five".  The Hamsa is usually shaped in the form of a symmetrical hand.  Full article Hamsa. 
<![if !vml]>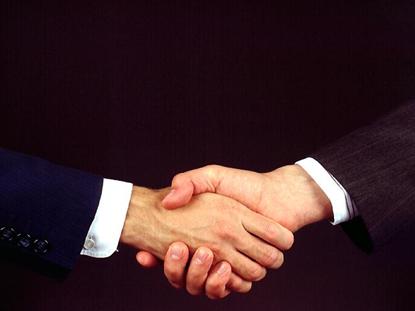 <![endif]>
13 Chieromancy (palm-reading). 
14 Feet: placing a foot on an enemy is a symbol of submission.   Bare feet: humility and poverty.   Kissing the feet: submission.   Washing the feet: act of hospitality, ritual cleansing (done on Holy Thursday).   The footprints of venerable people are revered. 
15 A young man approached his girlfriend's father and asked, "I would like to ask for you daughters hand".   The father replied, "You might as well, you got everything else." 
<![if !vml]>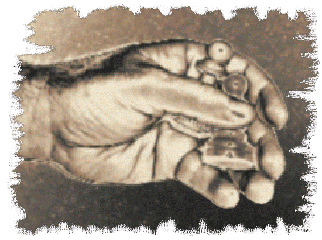 <![endif]>
Hand Shogi
Hand Shogi is a game, invented by John William Brown, and described in his book Meta Chess, published in the beginning of 1997. 
The idea behind Hand Shogi was to make a chess variant (in Brown's terminology: a Meta-Chess game) that bridged the gap between chess and playing cards.   The name has a double meaning: 'Hand' both points to the fact that players have many pieces in hand (even more as in Shogi, players have pieces off-board that they can drop on empty squares), but also to the fact that individual games are so short that players play a number of different conflicts in a row (in card games, one round of play is often called a hand). 
This is an original and fast Shogi variant. 
Rules
The game is played on a 9 by 9 board.   Two additional lines mark zones where half-knights can be dropped, but are not essential and can well be left away.   Players start with nine pieces on the board, and ten pieces 'in hand', i.e., of the board.   The setup is as follows: 
<![if !vml]>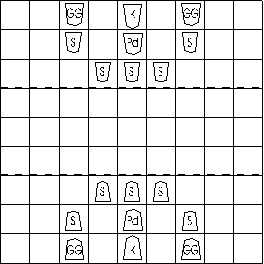 <![endif]>White (Player 1):
King e1; Golden General c1, g1; Pard e2; Soldier c2, d3, e3, f3, g2.
Black (Player 2):
King e9; Golden General c9, g9; Pard e8; Soldier c8, d7, e7, f7, g8.
Both players have at the start of the game in hand: an Onager, an Hasty; a Tycoon; a Shogun; two Half-knights; two Silver Generals; and two Lances.
Apologies for the poor quality of this diagram; a better diagram will be made in the future.

Movement of pieces
The King moves as a usual king, one square in an arbitrary direction.
The Golden General moves as in Shogi: one square diagonally forward; or one square horizontal or vertical.
The Silver General also moves as in Shogi: one square straight forward, or one square diagonally.
The Lance moves like a rook, but only in the forward direction, i.e., an arbitrary number of squares straight forward.
The Soldier moves one square to the left, one square to the right, or one square straight forward.
<![if !vml]>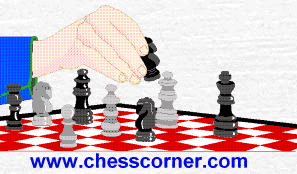 <![endif]>
The Pard moves exactly two squares diagonally, horizontally or vertically and may jump over other pieces when moving.   (For instance, white could start with Pard e2-e4, or Pard e2-c4.) 
The Onager moves exactly two squares horizontally or vertically and may jump when moving.
The Hasty moves exactly two squares diagonally and may jump when moving. (It is a piece, borrowed from Chaturanga and Shatranj.)
The Tycoon moves like a bishop, but may only go a distance of one, two or three squares in one move.
The Shogun moves like a rook, but may only go a distance of one, two or three squares in one move.
The Half-knight moves like a knight, but may only go forward
<![if !vml]><![endif]>
Specific rules
Each turn, a player may either make a normal move (following the movement rules described above) or may drop a piece that was held 'in hand' by the player.   At the start of the game, a player has one onager, one hasty, one tycoon, one shogun, two half-knights, two silver generals, and two lances in hand.   Pieces that one takes from the opponent also become 'in hand' and can be dropped later.  
There are a few restrictions for dropping pieces: one may not drop a piece on a square where it can never move again (e.g., white may not drop a lance on a9); hastys and onagers may only be dropped in a move where they give check; half-knights may not be dropped on last three rows, e.g. white may not drop a half-knight on a7, a8, a9 or any other square on these rows.  
Any move (drop or ordinary move) that results in having two of ones own soldiers at the same column is forbidden. So, white may not start with d3-c3.
<![if !vml]>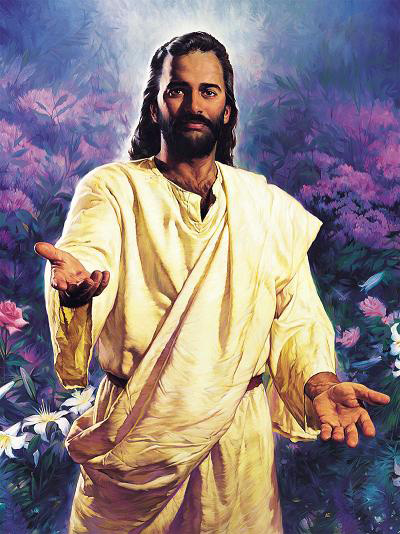 <![endif]>
Half knights that arrive at the last rows promote to Golden Generals.  No other piece promotes in this game. 
A match consists of several individual games, called hands.  To win a hand, one must mate the king of the opponent.   A number of hands will be played in a row, with players have alternatingly the first move.   To win the game (match), one must win two hands in a row.  
Comments
The inventor writes that there are many fools mates in this game. 
Source: Meta Chess, by John William Brown. 
Written by Hans Bodlaender. 
<![if !vml]>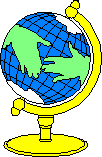 <![endif]>   <![if !vml]>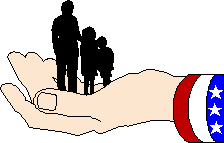 <![endif]>