| Home | Biography| Discography | Shop | Gallery | Lyrics | Contests |Links | E-mail |
Dlúthdhioscaí Discography
NEW ALBUM OUT NOW!
Flame of Wine
1. An tAmhrán Bréagach The Song of Lies
2. Bean Dubh An Ghleanna Dark-Haired Woman of The Glen
3. Johnny Is The Fairest One
4. An Draighneán Donn The Blackthorn
5. Sí Do Mhamó Í She Is Your Grandmother
6. Galleon
7. Aoibhneas An Ghrá Love's Enchantment
8. An Gleanntán Uaigneach The Lonely Valley
9. Grá Mo Chroí Mo Chúilín Love Of My Heart
10. One Morning In June
11. An Raibh Tú Ar An gCarraig? Were You On The Rock?
12. Damhsa na gCoiníní The Rabbits' Dance
13. Flame of Wine
14. Sadhbh Ní Bhruineallaigh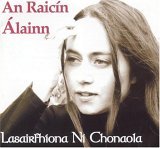 An Raicín Álainn
1. An Raicín Álainn The Beautiful Comb
2. Bean Pháidín Páidín's Wife
3. An Caisleán Gearr Castlegar
4. Casadh an tSúgáin Twisting Of The Rope
5. Oileán na Teiscinne Isle of Teiscinn
6. Banríon Loch Na Naomh The Queen Of Loch Na Naomh
7. Bímse Féin Ag Iascaireacht I Myself Go Fishing
8. Tonnta Chonamara The Waves Of Connemara
9. Amhrán an Phúca Song Of The Pooka
10. De Thaisme Coincidence
11. Ar Bhruacha na Laoi On The Banks of The Lee
12. Úna Bhán Fair Úna
13. Inis Oírr In Inis Oírr Inishere On Inishere
14. Ceol Na Gaoithe Song Of The Gale
Compilations

The Rough Guide to Irish Music: Second Edition, 2004
Reviews of Rough Guide To Irish Music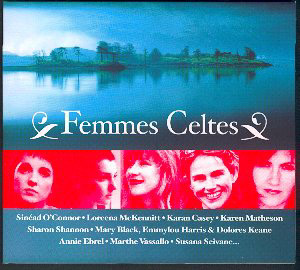 Femmes Celtes, Keltia Musique, 2003
Gaelic Ireland, ARC Music, 2003
Lasairfhíona was a lead singer on the CD of sacred Irish songs
Lights In the Dark, produced by Hector Zazou, 1998. She
performed on four tracks on this album and received great praise
from music critics. This encouraged her to start working on her
own solo album.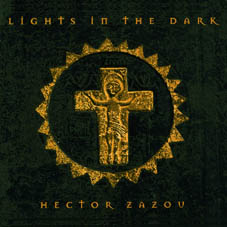 Lights In The Dark
Irish Voice Review
The Irish Times, Roots/Traditional, Review by Mic Moroney

| Home | Biography| Discography | Shop | Gallery | Lyrics | Contests |Links | E-mail |