As I review a lot of books, I have been asked to create a list of some recommended books in the categories of horses and the environment. I also regularly take note of visitor attractions featuring excellent, accessible facilities for people with disabilities. I hope to help anyone looking for a great day out in an interesting place with up to date facilities.
I shall recommend one book each week on each topic. These reviews are extracts and my full reviews will be found on Goodreads, Amazon or Fresh Fiction.
18th November 2018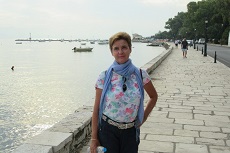 This week author Effrosyni Moschoudi is my roving reporter. She tells me about her home of Corfu:
"All Corfu is quite laid back and open-spaced... One would find plenty of places where people can safely get around in wheelchairs or with their guide dogs.
Moraitika is bigger than Messonghi and, as you can see in the photo that I attach, there are wide pavements for wheelchairs to use safely. If there's anything you need, more photos or whatever, kindly let me know. My guide is here if you wish to mention it:
http://effrosyniwrites.com/your-guide-to-moraitika-corfu/
You know, there are loads of Irish tourists in Moraitika. And they seem to flock to 'Irini Apartments' in particular! You'll find it in my guide - very lush surroundings, quiet, with a pool and a bar beside it. It's blissful and makes for a quiet and laid back holiday. Thank you so much for thinking to recommend Corfu, I really appreciate it.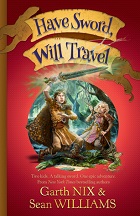 This week's environment tale is Have Sword, Will Travel by Garth Nix and Sean Williams ISBN:9781742374024.
This is a very enjoyable book for young readers. I like particularly that every role is equal opportunity, from hero to villain, from talking sword to occupations like miller.
Our two young heroes find an old enchanted sword in the dried-up riverbed. The sword talks, nicely in a gothic script, which will help if you are reading aloud. As the sword Biter insists on dubbing his finder a knight - to the miller's son's dismay, and the annoyance of his girl pal who really does want to be a knight - this starts an adventure. Mainly, the young people decide to go and investigate the drying up of the river. Tales have come from upstream of a blockage and a dragon. Water shortage is an incredibly topical subject so I have to commend the authors for bringing environmental awareness and water scarcity into the tale.
https://www.goodreads.com/book/show/35858290-have-sword-will-travel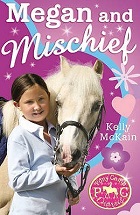 This week's horse book is Megan and Mischief by Kelly McKain ISBN: 9781847150066.
This is a nice short tale for any kids who love ponies and drawings. The girl of the story is Megan who seems about 11 or 12 but she is just one of a little group of girls who have come to a pony camp stay for a week in England. Megan has been a bit shy in class and has been given the slow pony at her riding school. But she is determined that this week where nobody knows her, she will be brave and strong, and the lively pony Mischief will do as she asks. Only, not all the girls are pally, and nobody told Mischief...
https://www.goodreads.com/book/show/1305952.Megan_and_Mischief
This week I offset seven pounds of carbon, planted a fruit tree in an African village, gave a woman a biometric smartcard so she can open her own bank account and more.
http://www.Care2.com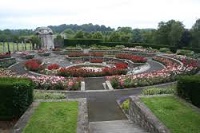 11th November 2018
This week I recommend a visit to the Irish National War Memorial Gardens in Kilmainham. Designed by the architect Sir Edwin Lutyens, the gardens are laid out with steps down to sunken rose beds, but there are still plenty of level paths to enjoy. The area is close to the River Liffey and tranquil, a good picnic spot during summer and a nice stroll at this time of year. The gardens are dedicated to the 49,400 Irish soldiers who died during the 1914 - 1918 war; their names are written on granite books.
The park is near Heuston Station and the Museum of Modern Art, which has accessible restrooms and a café.
http://www.heritageireland.ie/en/dublin/warmemorialgardens/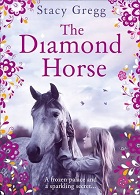 This week's horse book is The Diamond Horse by Stacy Gregg ISBN: 9780008124397.
This book is split between two times - Russia of Catherine the Great, and modern Russia. Each tale carries a girl, a horse and a black diamond, the Orlov Diamond. In the main tale our heroine is Anna, daughter of Count Orlov, sister of the young Ivan the Terrible. The problem is mainly isolation. They are stuck out alone in the wild snowy wastes of Russia. There are servants, of course, but at this period the servants are serfs and have to do as they are told.
Anna loves animals, in the absence of playmates, and adopts a runty puppy - her impatient father is starting the breed of Borzoi dogs - and an Amur tiger cub, and a horse. This Drakon starts the breed of Orlov Trotters.
https://www.goodreads.com/book/show/30532015-the-diamond-horse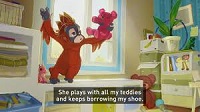 This week instead of a nature book, for once we have a poem read by Emma Thompson on video. The little film of a girl and an orang-utan was banned as a Christmas ad for supermarket Iceland, as it is considered too political. We think it's a great story and very informative.
https://www.independent.co.uk/voices/iceland-christmas-advert-banned-tv-greenpeace-palm-oil-political-emma-thompson-a8626416.html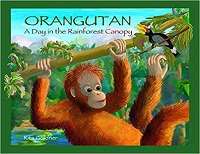 This picture is a book I previously recommended, Orangutan: A Day in the Rainforest Canopy by Rita Goldner.
https://www.goodreads.com/book/show/26534512-orangutan
This week I offset seven pounds of carbon, planted a fruit tree in an African village, fed a rescued seal, protected the Madagascar rainforest and rescued a green turtle hatchling.
http://www.Care2.com
4th November 2018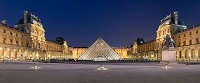 This week I can recommend a trip to the Louvre. This famous art museum in Paris used to be a palace and the wide corridors with seats are friendly to visitors. As there is a lot of ground to cover, I recommend those who have reduced mobility to collect a wheelchair from the desk for the duration. The gallery staff provide a variety of guided tours. These include a tactile sculpture room and described artworks, for vision impaired people. Also a signed or lip reading tour, in French, led by deaf guides. Groups of developmentally disabled visitors are also welcome but smaller numbers in each group are preferred. Museums in France charge for entry so look up opening times and prices.
The famous art and historical artefacts need no description here, but I'll recommend the studenty café under the glass pyramid as a great dining spot. This place is bright and cheerful when the street cafés are dark or deserted. When I visited, we could choose food from a variety of stands around the centre of a large room in which the tables and chairs served everyone; chairs were movable. This room also leads to the Metro. If required, staff can assist visitors with disabilities to and from bus stops.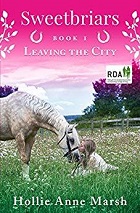 https://www.louvre.fr/en
This week's horse book is Leaving The City by Hollie Anne Marsh ASIN: B07CSTC76H
First in the 'Sweetbriars' series for pony loving girls is the story of how Cate Sullivan, her parents and older brother Alex, move out of Hampstead on the wealthy side of London to a farm in Devon. Leaving the city is not entirely happy for twelve year old Cate, because her best friends are now several hours away and she'll have to join a new school. But the move will give the family the freedom to open an equestrian centre at Sweetbriars Farm.
Cate has a palomino mare called Odette, well placed in showing. Cate imagines she can continue showing but when she joins the local Pony Club it turns out they don't do that, and she has to learn dressage instead.
http://freshfiction.com/review.php?id=67140
Green Capital by Christian de Perthuis ISBN: 9780231171403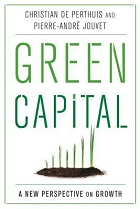 More than one book I've read recently has carried this theme of nature providing services which should be factored into the cost of goods or energy, but is discounted or thought of as free. Bees pollinating flowers to produce crops is the obvious one; clean water for irrigation, grazing and manufacturing is another.
The authors examine the topic thoroughly and from economic points of view. I do admire their research while it's good to see this work from a European writing team. I like the present and future being addressed in such ways as to point out that the developed northern hemisphere is largely planting trees and preserving biodiversity while the less developed lands and southern hemisphere are doing the opposite. But the developed lands are dependent on foods, supply chains and manufacturing in the developing countries. So a full air mile, carbon use and pollution cost should be provided on clear labelling. This would reveal the natural capital used.
https://www.goodreads.com/book/show/26262963-green-capital
This week I offset seven pounds of carbon, planted a fruit tree in an African village, helped save a leatherback turtle hatchling and supported the Jane Goodall Institute. All through
http://www.Care2.com
28th October 2018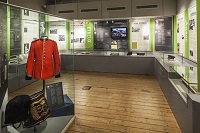 This week my roving reporter Allan recommends a trip to Collins Barracks in Dublin, otherwise titled the Decorative Arts and History Museum. On my several trips here I've seen a giant Viking ship in the square; a samurai warrior's armour; ceramics; lacquered furniture; silverware; fashionable hats; fashionable clothes; Irish Army history; many more items. Allan particularly likes that there are large lifts to every floor and accessible restrooms, plus a café. He says that there is a lot of space to move around everywhere and the barracks have been adapted to be very wheelchair friendly.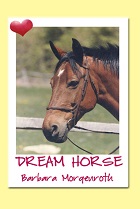 A separate exhibition highlights 1916 while at the back of the barracks across the car park is the home of Erskine Childers' ship Asgard, reviewed earlier in my blog. So much to see that you can't pack it into one day. The Museum does not open on a Monday.
https://www.museum.ie/Decorative-Arts-History
This week's horse book is Dream Horse by Barbara Morgenroth ISBN: 9780981644073.
This engaging horse book set in America, features a young lady who is dying to have her first real horse. When she is offered Charlie her life changes in a big way. He has a mind of his own, won't be hurried, and is a long way from the horse of her dreams. But maybe that's better, because she has to learn to be a good rider.
https://www.goodreads.com/book/show/13508591-dream-horse
This week's environment book is Feasible Planet by Ken Kroes ASIN: B076FMFG3Y
I have enjoyed reading this handbook and discussion of how we can each make choices to lead more sustainable lives. No one book will ever cover every aspect, but major issues are presented. We are encouraged to make one change at least, because it builds up; we can then proceed to consider other changes.
I like the author's metaphor of a WII -FM radio station (What's in it for Me?) playing in our heads. This is how he demonstrates a feeling of entitlement and self-interest.
https://www.goodreads.com/book/show/36430861-feasible-planet---a-guide-to-more-sustainable-living
This fortnight I offset fourteen pounds of carbon, planted a fruit tree in an African village, gave a woman a biometric smartcard to open her own bank account, supported Amnesty International and Opportunity International among other good causes.
http://www.Care2.com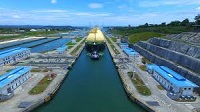 14th October 2018
This week I got a recommendation to visit the Panama Canal. My roving reporters Tracey and Patrick were initially cautious about travelling to a Central American country but Panama, which is paid up front for every ship that passes through the isthmus canal, turned out to be a modern and safe country in their experience. The Canal itself is outside the city so transport is more of an issue than anything. The Miraflores Visitor Center has ramps and lifts, wheelchairs available and accessible restrooms, as well as a restaurant, cafeteria and theatre. You can snack while watching cargo vessels pass through the locks. The famous Canal is quite a coup for a world traveller.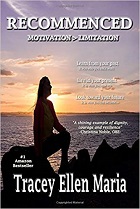 https://visitcanaldepanama.com/en/accesibilidad-en-centros-de-visitantes/
I'm happy to recommend, in turn, Tracey's biography, a motivational book which reached Amazon bestselling status on release, in the section Living With Disability.
https://www.amazon.co.uk/Recommenced-Motivation-Tracey-Ellen-Maria/dp/1547292822/
http://traceyellenmaria.ie/
This week's horse book is Mary's Song by Susan Count ASIN: B01M9B2WKN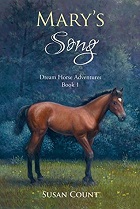 In 1950s America, a girl afflicted by a virus that made her unable to walk (we are not told details, but it doesn't seem to be polio) sits on her father's fine porch and wishes for a horse. Specifically, one of the Morgan foals next door, Illusion, which was born with a club foot. If Illusion could be treated and saved - which is by no means certain - maybe even a lonely girl like Mary could learn to walk as well.
The characterisation is finely done and we learn the strengths of determination, friendship and science.
https://www.goodreads.com/book/show/32674186-mary-s-song
This week's nature book is The Ecocentrists by Keith Mako Woodhouse ISBN: 9780231547154.
The early chapters (after the introduction which discusses tree spiking) are about dam construction, canyons and mountain access roads. Then a look at the local people and students constructing a people's park in Berkeley, California, and street riots when the city and college disputed who owned the land. By now, environmentalists were looking seriously at overpopulation of the world and discussing it in academic as well as general terms.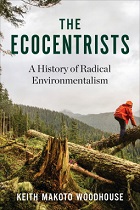 Silent Spring by Rachel Carson is mentioned.
The next part looks at Greenpeace, started in 1970 as Don't Make A Wave when a group of mostly Quakers bravely went out on a boat to protest detonating atomic bombs under the Aleutian islands. Renamed as Greenpeace they went on to stage dramatic protests, peaceful and publicity seeking in intent. A breakaway member with more active impulses founded Sea Shepherd.
https://www.goodreads.com/book/show/36906218-the-ecocentrists
This week I offset seven pounds of carbon, planted a fruit tree in an African village, raised a farm animal humanely, helped protect the Madagascan rainforest and protected a green turtle hatchling. All at no cost through
http://www.Care2.com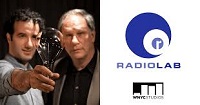 7th October 2018
This week my roving reporter Dragana has recommended a podcast from RadioLab – we listened to a particularly interesting one on the topic of Falling. With a variety of presenters and guests, fun sound effects and science explained, as well as personal stories, the show is great for everyone and would be particularly useful for anyone visually impaired.
Many of the shows look at America since the show is recorded in New York, but lots of topics are general enough to amuse every listener.
https://www.wnycstudios.org/shows/radiolab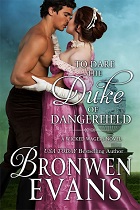 This week's horse book is To Dare the Duke of Dangerfield by Bronwen Evans ISBN: 9780473206789.
The gentry were more relaxed at their country estates than in town, which accounts for several of the circumstances in this book. Among them, a young lady wearing a groom's clothes to ride astride; swimming in the lake; a lady visiting the neighbour's house without a maid or other chaperone.
This is a fun story of a desperate wager over a house and a horse.
https://www.goodreads.com/book/show/13448827-to-dare-the-duke-of-dangerfield
This week's nature book is The Touch of Durrell: A Passion for Animals by Jeremy Mallinson ISBN: 9781846243707.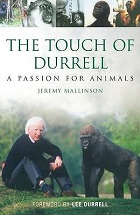 The author was a young lad during WW2 and in the spirit of the times, headed out to be a soldier in then (peaceful) Rhodesia after finishing with public school. Many of the people he describes in his memoir were well off; but in those times few other people could travel. The difficulty was to stop them shooting everything. So the author's first admiration for Africa and wildlife made him well suited for a career as zoo keeper and animal collector.
Gerald Durrell by this time had set up his own private collection with his first wife Jacquie, in Jersey, and Jeremy got the chance to join as temporary keeper, first of all with birds, then moving to mammals, and apes. Jeremy wanted to make his own expedition and some of the nicest tales are of his trips to Africa and South America.
https://www.goodreads.com/book/show/6927932-the-touch-of-durrell
This week I offset seven pounds of carbon, planted a fruit tree in an African village, helped save a green turtle hatchling, protected the rainforest of Madagascar and many more good works.
http://www.Care2.com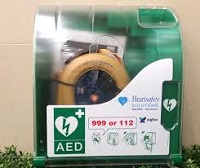 30th September 2018
This week I commend Blarney Castle in Co Cork. During April this year an American tourist couple were here exploring their heritage. They were nearly at the top of famous Blarney Castle when the husband David Motte, 59, from North Carolina, collapsed with a severe heart attack. Thanks to swift first aid and CPR from tower staff and the emergency paramedics, an Automated External Defibrillator used by a Blarney Community First Responder, and a helicopter from the Coast Guard, he was taken to hospital alive after being revived. Yesterday night I saw this gentleman on the Ray Darcy Show on RTE, back in Ireland, thanking all his helpers.
We would think the top of a castle is the worst place to have a heart attack; it turned out to be the best, he said. Well done to all concerned. Here is the original story from the Irish Examiner.
https://www.irishexaminer.com/ireland/us-tourist-rescued-after-blarney-castle-heart-attack-thanks-people-who-saved-his-life-469770.html
And here is an excellent addendum:
HeartSafety Solutions
which sells AEDs donates one to everyone who has survived a heart attack with the help of an AED. David Motte donated his to the Blarney Community First Responders.
https://www.irishexaminer.com/ireland/cardiac-arrest-survivor-gifts-defibrillator-to-blarney-group-469861.html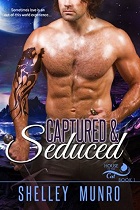 This week's horse book is Captured & Seduced by Shelley Munro ASIN: B00KQ2DC1Q.
Horses but not as you know them. Yes, we're off to the far reaches of space as a feline shifter spacefarer and his crew kidnap a horse trainer from Earth. Actually she's a jockey, fighting to stay sober since her husband died. But the main thing is, she can train hell-horses. You what? Hell-horses. They are like big black hyenas and scavenge and fight to the death. Not your average day in the paddock. Adult romance and some strong language.
https://www.goodreads.com/book/show/22602755-captured-seduced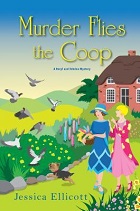 This week's nature book is Murder Flies the Coop by Jessica Ellicott ISBN: 9781496710529.
Two ladies in 1920s Kent, one American divorcee, one English lady who worked in the women's Land Army during the Great War. They investigate the disappearance of a pigeon club treasurer with birds and funds.
I liked learning about pigeon racing, class conscious at the time because working men could not afford clubs and trains for longer races. I also really like how the ladies investigate a colliery and even go down the pit. The tale is full of characters and setting, brimful of local colour.
https://www.goodreads.com/book/show/37884742-murder-flies-the-coop
This week I offset seven pounds of carbon, planted a fruit tree in an African village, fed a rescued seal and supported the Jane Goodall Institute among other good works. Care2.com
http://www.Care2.com
23rd September 2018
This week the Dublin Gazette carried a story about the new specialist facility for frame football at a club in Hermitage Park, Lucan, Co Dublin. Both amputee footballers and those who need to use a walking frame, or who believe they can compete more equally with a frame, will be using this pitch. Well done to Esker Celtic Football Club, the Football Association of Ireland with their Football For All campaign, and Dublin County Council.
Frames are able to run easily on the special surface and 4 a side or 5 a side games will be the norm. The local players tested out various surfaces to find the best one, which means they had direct input into their facility. Teams from around the country are expected to come and make use of the pitch, encouraging inter-club friendships.
Photograph from
The Dublin Gazette.
http://www.fai.ie/domestic/football-for-all/frame-football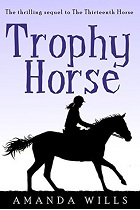 This week's horse book is Trophy Horse by Amanda Wills ASIN: B079538GSG.
Cassius is a black Percheron and in this English book he and young Kristy recently rode in a prizewinning team quadrille. However the new fame draws a former owner of the handsome horse to want him back. She abandoned Cassius because he had an eye infection - which left him blind in one eye. But money talks and poor Kristy is devastated. She has to drop out of the team and starts plotting to get Cassius back.
The first book had much more emphasis on the difficulties of riding a partially sighted horse. By contrast this one has more normal pony book dilemmas.
https://www.goodreads.com/book/show/38106669-trophy-horse
This week's nature book is Cock Crow: Poems About Life In The Countryside chosen by Michal Morpurgo ISBN: 9781405212885.
These nice short poems about life in the countryside will suit kids with an ear for interesting sounds and an eye for the quirky line drawings.
Seamus Heaney and WB Yeats, Thomas Hardy and RL Stevenson, Shakespeare, Molly Holden, plenty of Anons. Some you will know and some you won't but none are very long and some are a few lines.
I think the poems are best read aloud. While a few are easy enough I think modern kids will be asking questions. What is a blacksmith, a whipper-in, a throstle, stubble-fire?
https://www.goodreads.com/book/show/109095.Cock_Crow
This week I offset seven pounds of carbon, planted a tree in an African village, and gave a woman a biometric smartcard to open her own bank account. All at
http://www.Care2.com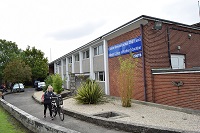 16th September 2018
This week my roving reporter Allan recommends Killester College, Dublin, which held an Open Day recently. An Open Day is a good way for the public to check out a college and see if the facilities, as well as the subjects provided would suit them.
This college has steps and a ramp up to the front door with a sliding automatic door at the top of the ramp. Inside the rooms and canteen are all on one level. The well equipped accessible restrooms are in two places. Parking is provided and the college is close to public transport. Killester College says that it regularly reviews both physical and digital access with the aim of making the college as accessible as possible to the community.
Photo by Darragh Culhane.
http://killestercollege.ie/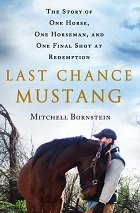 This week's horse book is Last Chance Mustang by Mitchell Bornstein ISBN: 9781250059413.
I'm giving this book five stars on the understanding that it's not for children. Mitch met an adopted mustang, recently gelded at the age of twelve, called Samson. His owner Amy who ran an animal sanctuary had been the violent - because much abused - horse's last hope. The book tells of how Mitch, who had managed to reclaim other stressed and difficult horses, decided he had to work with the mustang and save him. Every step took a long time and Mitch gradually worked out the sources of stress - a helicopter noise reminded Samson of the distressing roundup while his ears had been damaged in twitches, a halter had been left on too long and eaten into his skin, his former owner carried nightmares for the horse.
https://www.goodreads.com/book/show/23014697-last-chance-mustang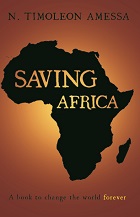 This week's environment book is Saving Africa by N. Timoleon Amessa ISBN: 9781785899461.
Very interesting to read about modern problems in African nations from the point of view of an African gentleman and world traveller. This is a careful and reasoned analysis by a man who doesn't claim to be an economist or sociologist, but an observer. The author compares with Asian and South American nations, exporting goods and oil, but with more people fleeing every year to go to developed nations. Life in a village is hard work, and provides little reward.
A valid point is made by saying that nobody takes care of the natural environment, with open space exploited and degraded, instead of cared for and valued as providing the services that humans need to live. Whereas in Europe, every stretch of land, private, public or wild, is studied and tended.
https://www.goodreads.com/book/show/34449177-saving-africa
This week I offset seven pounds of carbon, planted a tree in an African village, helped seals, primates, rainforests and supported the oceans. All at
http://www.Care2.com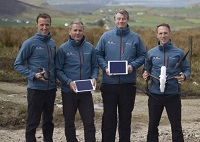 9th September 2018
This week I'm looking at a new drone app developed to help find and rescue people missing in rough terrain.
A search dog can cover more ground than a human and a drone can overfly the terrain and send images back much more quickly and easily. The Drone SAR was shown to be three times quicker than a five-person team on exercise in Donegal. While this won't show up a fallen climber down in a crevasse or lying under brush, it can eliminate areas from the need to be physically searched and cover a grid pattern with real time feedback to a central control.
Well done and this will make the task of rescuing the injured much easier and safer, as well as having further potential.
https://www.independent.ie/business/technology/developer-team-set-to-save-lives-with-new-costeffective-drone-rescue-app-37163836.html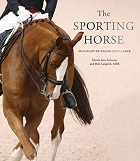 This week's horse book is The Sporting Horse by Nicola Jane Swinney ASIN: B07DP4ZH6K.
Gorgeous and informative, this book is a must for horse lovers. When I got an e-ARC I browsed all the photos straight away, one more beautiful than the next. Look at that Warmblood doing dressage, the palomino barrel racer, the Andalusian in the sea. And all the pictures of teams of horses in driving sports. The book is full of motion, strength and colour. The horses are supple, moving, glossy.
I found lots of great information too, most of which is not the standard horsey info in other books. I saw Nick Skelton's record breaking high jump on Lastic described here, on TV. We learn about the history of Trakhener horses and how a one-eyed horse beat the Hickstead Derby.
https://www.goodreads.com/book/show/40552546-the-sporting-horse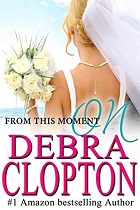 This week's environment book is From This Moment On by Debra Clopton ISBN: 9781941491218.
This is a sweet romance story set on a beach resort island in Florida. The owner of a family-run hotel has asked a famous mural artist to come and paint murals for her, hoping to attract tourists. The man is somewhat stressed after a plane accident but accepts. The lady is recovering from her own stressful divorce. I particularly like that one of the family works in a sea turtle rescue centre and we get to learn about why turtles may need help and what problems they face.
https://www.goodreads.com/book/show/31121514-from-this-moment-on
This week I offset seven pounds of carbon, planted a fruit tree in an African village, gave a woman a biometric smartcard to help her open a bank account, supported Amnesty International's work against violence and more.
http://www.Care2.com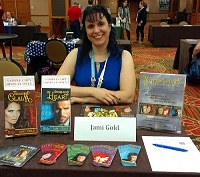 2nd September 2018
This week my roving reporter Jami has recommended the Romance Writers of America annual meetup and awards. She tells us on her blog:
"During several of the big workshops, a live-caption transcriptionist typed every word of the presenter to display on a screen to one side of the podium. Although I'm a hearing person, I appreciated this service for deaf or hard-of-hearing attendees.
"My auditory processing is sometimes slow, and when I struggled (or just zoned out for a bit as I thought about how to apply some tidbit of advice *grin*), I was able to refer to the screen and catch up on the last sentence or two of information."
I'm pleased that the RWA put extra thought into making conference attendees welcome and helping them all participate fully. Here is Jami's blog where she describes the whole event.
https://jamigold.com/2018/07/highlights-from-rwa18-including-that-speech/
This week's horse book is The Blue Unicorn's Journey to Osm by Sybrina Durant ISBN: 9781942740094.
Every author has her own take on unicorns, and these are brightly coloured horselike beings but with cloven hoofs (that means they are not horses, although they could have evolved from a common ancestor) and with a single horn, made of a metal. The book has a format of two pages of text followed by a two-page illustration of the scene, so any age can enjoy the story.
This is actually an 'ugly duckling' fable and I must admit to being disappointed when the blue unicorn with no metal horn turned into something shinier and stronger, instead of making best use of his innate talents and wit.
https://www.goodreads.com/book/show/34638926-the-blue-unicorn-s-journey-to-osm-illustrated-chapter-book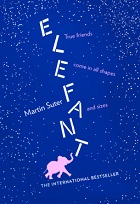 This week's nature book is Elefant by Martin Suter ISBN: 9780008264314.
This short novel at first seems freakish, then draws the reader in to its premise. A down and out man in Zurich huddles in a riverbank cave out of the rain, and sees a tiny pink elephant moving in the darkness. The elefant is also glowing.
We slip back a couple of years to see the machinations of a genetic manipulation laboratory, which draws on circus Indian elephant breeding stock to create an altered embryo. (You will learn more than you wanted to know about such intimate procedures.) Elephant babies take time to grow, and during these months, the young elephant trainer from Burma becomes convinced that his charge may be going to deliver a sacred elephant baby. He wishes to free her when she arrives, from experimentation and unscrupulous ownership, but the foreign investors from Asia will not be easily fooled.
http://freshfiction.com/review.php?id=66719
This week I offset seven pounds of carbon, planted a fruit tree in an African village, bottle fed a kitten and fed a rescued primate, among other good works at
http://www.Care2.com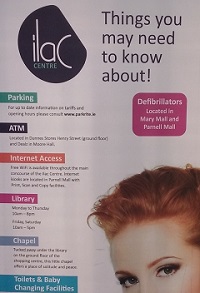 26th August 2018
This week I commend the Ilac Centre in Dublin city centre. The shopping centre has entrances on Henry Street and Parnell Street, and is wheelchair friendly with a lift up to the large library on the first floor. Walking through recently I noticed that the location information posters display clearly where the Automated Electronic Defibrillators are kept. Great idea and this information can be easily noted for future use as well as found in a hurry.
Other initiatives here include harvesting rainwater for the public restrooms and replacing lighting with LEDs to save energy, plus placing a beehive on the roof.
https://www.ilac.ie/

This week's horse book is Boy and the Very Lonely Pony by Junia Wonders ISBN: 9781499189612.
This is a brightly illustrated daydream story for early readers. A young boy sees a grey pony from his window, but the pony has no company all day. When the moon rises the boy sneaks out to talk to the pony and see what they could do together.
https://www.goodreads.com/book/show/22157807-boy-and-the-very-lonely-pony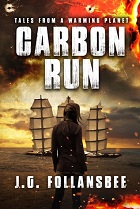 This week's environment book is a cli-fi thriller Carbon Run by J.G. Follansbee ASIN: B075HMN6RL.
This dystopian thriller begins in Oregon but the action shifts to the Arctic Ocean - not as we know it. When the world warmed a new source of fuel was needed, safer than burning oil, and due to a major problem explained in the book, this went wrong. The Arctic is now ice-free and a science station is tethered at the North Pole, floating, a destination for luxury cruise ships.
We follow a young lady called Anne Penn who just wants to help preserve the last breeding home of the Klamath magpie. But a domestic fire starts and spreads to the woods, and Anne and her dad Bill are blamed for the environmental crime.
https://www.goodreads.com/book/show/36152598-carbon-run
This week I offset seven pounds of carbon, planted a tree in an African village, raised a farm animal humanely and protected the rainforest of Madagascar, as well as other good deeds.
http://www.Care2.com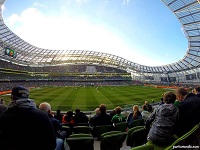 19th August 2018
This week my roving reporter Fergal recommends Aviva Stadium at Lansdowne Rd where he attended a concert recently. He was impressed by all the lifts to every level and the accessible restrooms. According to the stadium site, they have spaces for 230 wheelchair users and an equal number of carers, distributed around the stadium. Lifts to every level may be used by anyone with reduced mobility, and stewards are available to help. Guide dogs will be admitted and the top and bottom of steps have tactile flooring warnings. Restaurant have low level counters and there are 51 accessible restrooms around the stadium.
Whether you are attending a concert, match or another function, you can arrive by public transport or arrange in advance to park in dedicated spaces.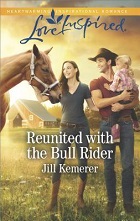 https://www.avivastadium.ie/
This week's horse book is Reunited with the Bull Rider by Jill Kemerer ISBN: 9781335509543.
This is a family friendly romance, set in Wyoming. A young lady who makes and sells quilts, offers to mentor a child, and is presented with a small girl whose mom has died - from a troubled background - who doesn't t rust adults, not even her uncle who is fostering her. However, the uncle was our heroine's childhood sweetheart, until he hightailed it out of town to be a rodeo star.
So this is a challenging situation in more ways than one. We see that the gentleman has retired at thirty, this being old for his sport, and hopes to raise and train horses. His gift of a pony to his young ward is a great move and works out really well.
https://www.goodreads.com/book/show/36743916-reunited-with-the-bull-rider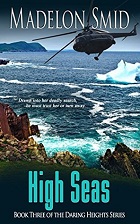 This week's nature book is High Seas by Madelon Smid ASIN: B00YBDHSIY.
This is the third book I have read by this author. All are full of adventure in the great outdoors. This book takes us kayaking for island hopping, and we're in the chilly open waters between Canada and Washington State, north of Forks as I found when I Googled the location. A map would have been helpful for those of us who have never been to Canada.
Our heroine is quite an individual, from a country south of the US border and up here to try to find her kidnapped sibling. As the abductor was a people trafficker this is not easy. She's giving kayaking lessons and collecting marine biology samples to earn a living.
https://www.goodreads.com/book/show/27968092-high-seas
This week I offset seven pounds of carbon, planted a fruit tree in an African village, raised a farm animal humanely, protected seals and supported big cats among other good works.
http://www.Care2.com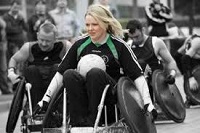 12th August 2018
This week I recommend playing wheelchair rugby. The Gaelic Warriors Wheelchair Rugby Club in Clontarf, established in 1997, has benefited from National Lottery funding to buy and repair some of their specially built sports wheelchairs. The men and women who play regain fitness, enthusiasm and fun. Ireland is sending a national squad, also benefiting from Lottery funding, to the World championship qualifiers in Switzerland. This sounds like tremendous fun.
http://www.irishwheelchairrugby.com/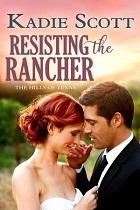 This week's horse book is Resisting the Rancher by Kadie Scott ASIN: B07D3GR4WM. Rusty Walker has worked hard to please her ranching father all her twenty-five years. Seems that's not far enough for a controlling man, even after his death he wants to dictate his daughter's life. Williams Hill has driven up from Texas to provide rodeo stock for a town in the Colorado Rockies. Another outfit is providing most of the stock but he has brought up some powerful bulls. He notices his sister-in-law's Quarter Horse, a red bay called Mischief Maker, being ridden by a new trainer for barrel riding, performing superbly. He goes to talk to the rider, Rusty Walker, but she's not interested in talking to appreciative cowboys. Her dad runs the local rodeo stock ranch, and he doesn't like her chatting with competitors.
Rusty's dad confides in her that he only has a few months to live, and she has to marry someone he approves of or lose the ranch. He's always resented just having a female heir.
http://freshfiction.com/review.php?id=66579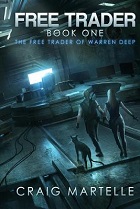 This week's nature book is The Free Trader of Warren Deep ISBN: 9781530179299.
This tale is suitable for YA readers but adults who enjoy SF will be fine with it too. A lad who is a free trader, with his pal the telepathic hill cat, decides to cross the wide desert and see if there are better goods to trade on the far side, maybe ancient technology.
The story is a little slow to start as we get introduced to the situation. As the story progresses, a few more members are added to the little party, and battles occur, and our lad starts using more intelligence on problem solving and easier travel. I like the two horses and all the talking (for which read mutant) creatures. I very much enjoyed the spread of environments.
https://www.goodreads.com/book/show/29460418-the-free-trader-of-warren-deep
This week I offset seven pounds of carbon, planted a fruit tree in an African village, gave a woman a biometric smartcard so she can open a bank account and helped campaign for clean oceans, among other good works. Care2.com.
http://www.Care2.com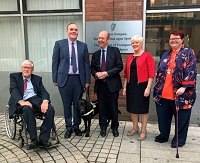 5th August 2018
This week I'm delighted with the news that transport may be made more accessible all across Ireland. Transport Minister Shane Ross TD has nominated five well-qualified individuals to sit on the boards of the major transport firms, the bus and train operators. Each of the five has a disability which means they know all about requiring public transport to be accessible. Seniors and those with disabilities are far more likely to be dependent on public transport for much of their travel.
And once you can travel easily, you can visit the great locations I keep featuring in my blog.
Photograph courtesy of
Irish Independent
.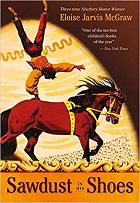 This week's horse book is Sawdust In His Shoes by Eloise Jarvis McGraw ISBN: 9780874868265.
This classic for young adults has been reissued in paperback and e-book forms. The circus comes to Oregon but when it moves on, a fifteen year old lad is left without a home. Joe Lang had thought he had everything - a family, friends, and a career as a spangles, or bareback horse rider. But the death of his father changes his world.
Sawdust in his shoes refers to Joe's circus upbringing. How can he adapt to life in an industrial school? Joe's toughness marks him out, and friendless, he decides to escape. When he does, an Oregon farm family takes him in. He keeps his secrets. But the farm is in need of help. And they have a Morgan mare named Satin. If Joe can just keep up his practicing, he might make it back to circus life after all.
http://freshfiction.com/review.php?id=66515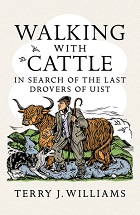 This week's environment book is Walking With Cattle by Terry Williams ISBN: 9781780274881.
Terry, presumably Teresa, found an excellent exhibit on cattle drovers in the west of Scotland, so she asked permission to tour around collecting memories and adding research. This is her story of walking literally in the footsteps of cattle drovers on the long north-south roads of the Uist islands. Families would rear a calf or two each year, selling them at eighteen months or two years old, the first time these cattle had been off the croft. They were glad of the money and the drovers, with dogs, walked the cattle to marts or fairs.
After a beast was sold it would be painted and clipped with marks of the buyer, usually an agent, then driven in large droves of many hundreds to the boat off the island.
https://www.goodreads.com/book/show/35070161-walking-with-cattle
This week I offset seven pounds of carbon, planted a fruit tree in an African village, protected the rainforest of Madagascar, fed a rescued primate and helped to create a bigger whale sanctuary with Oceana.
http://www.Care2.com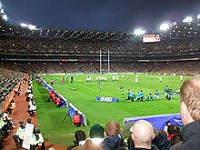 29th July 2018
This week my roving reporter Marie recommends visiting the Croke Park Stadium in Dublin. This famous sports venue also hosts concerts, conferences and exhibitions. Marie tells me that ramps and lifts are available and restrooms are extra large size for those in wheelchairs. She adds that the grounds have a designated gate for wheelchair access.
According to the website, sports days or concerts have designated wheelchair seating areas. These should be requested when buying tickets. Other patrons who need easy access can also be seated in a suitable spot if they request. The accessible areas have full access to bars, restrooms and snack bars. Some stewards have received full training in assisting anyone who needs extra help. So whether you are attending a job fair or cheering on your county, the day should be enjoyable.
https://crokepark.ie/stadium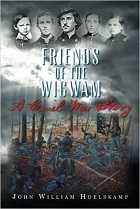 This week's horse book is Friends of the Wigwam by John William Huelskamp ISBN: 9780692348826.
Due to meticulous research, demonstrated by letters, written accounts and photos, we meet six young people in a town called Freeport on the Pecatonica River, Illinois before the Civil War and follow their lives. Through their histories we see electioneering, a move to secession, the fate of a warhorse and how ordinary settlers lived, loved and fought.
I particularly liked a tomboy character, Allie, who is determined that she won't be stopped from going to war. We also see the role of the sharpshooter TJ and his new-made Sharps rifle. The politicians and generals who ride through the towns and battlefields are deftly portrayed but the author would probably be happy that his ordinary people, based on genuine persons, are those who best engaged my sympathies. And the fine black horse, Black Hawk, of course.
https://www.goodreads.com/book/show/29662274-friends-of-the-wigwam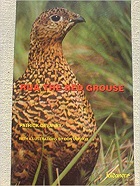 This week's nature book is Rua The Red Grouse by Patrick Devaney ISBN: 9780951270912.
The red grouse, a native bird, is almost extinct and one man decides to reintroduce a few tame birds in the hope that the native bird Rua can help them adapt enough to survive. We see that many predators are about, from foxes to hooded crows, and that people are more dangerous because they are able to kill more than one bird or chick at a time. Not only that, but people are working at draining - so killing - the boglands with its array of highly adapted life. I love the illustrations by noted wildlife author / artist Don Conroy, who wrote Sky Wings.
https://www.amazon.co.uk/Rua-Red-Grouse-Patrick-Devaney/dp/1872455115/
This week I offset seven pounds of carbon, gave a woman a biometric smartcard so she can open her own bank account, fed a rescued primate and helped protect the rainforest.
http://www.Care2.com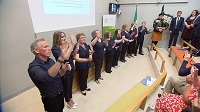 22nd July 2018
This week I am crediting RTE News for televising the first performance of the Irish National Anthem, in Irish Sign Language. I had always supposed there must be a version, it was just a matter of translating the words after all; but apparently this was actually a first. This dovetails with the work of a committee to study protocols around the use of the Anthem. Well done for making the National Anthem more accessible.
https://www.rte.ie/news/politics/2018/0717/979342-historic-performance-of-irish-sign-language-anthem/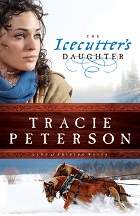 This week's horse book is The Icecutter's Daughter by Tracie Peterson ISBN: 9780764206191.
This enjoyable romance in historical Minnesota shows a trade worth good money at the time, cutting and selling lake ice. Pairs of stout horses haul sledges and carts of blocks of ice, cut nine or ten inches deep, off the lake surface. The blocks are packed in sawdust and sold to cities. We really have to admire the enterprise and hard work of the workers. One of them is a girl called Merrill, who loves the horses. She looks after her father and brothers, cooking up a storm and doing a day's work on the ice as well. I'm not sure how she fits it all in.
When a carpenter comes to town for work with his uncle, making furniture, tensions arise and Merrill has to change her ways.
https://www.goodreads.com/book/show/15726455-the-icecutter-s-daughter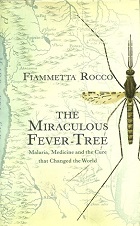 This week's nature book is The Miraculous Fever-Tree by Fiammetta Rocco ISBN: 9780002572033.
This covers the history and uses of the Chinchona tree of the Peruvian Andes, which was observed by a Jesuit to be used by native peoples when they were shivering. He suggested it could be useful in helping people in Europe who had agues and fevers, which caused shivering. The resulting bark medicine became a cure for malaria and a spur to science.
We don't hear much now about malaria in Europe. Yet much of Italy, even parts of Rome near the Tiber, were plagued by malarial mosquitoes making the place unfit for habitation during the warm months. The Jesuit bark or Peruvian bark from a variety of subspecies worked so well that a giant industry sprang up to exploit it, which overrode the original teaching of the Jesuits that for every tree felled five should be planted. So many tonnes of quinine were shipped worldwide that the trees were becoming scarce. Enter the plant hunters of Kew and the Chelsea Physic Gardens, who made sure to obtain seeds.
https://www.goodreads.com/book/show/35122693-the-miraculous-fever-tree
This week I offset seven pounds of carbon, planted a fruit tree in an African village, helped to protect the rainforest of Madagascar and worked for the Jane Goodall Institute, among other good works.
http://www.Care2.com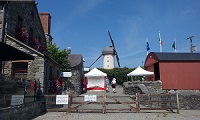 15th July 2018
This week we visited Skerries Mills in Fingal County, North Dublin. We previously visited and took the guided tour, but on this occasion we just enjoyed the outdoor café, shops and surrounds. The two restored windmills and watermill make a fascinating trip, with various items of farm machinery and historical photos of Skerries for background.
The café is partly downstairs, out the back of the building with a water bowl for Guide Dogs, but the main meal service and gift / craft shop are upstairs. Never fear, the operators have installed a stair lift. The stable yard is restored as a series of small craft shops and art studios. We also enjoyed the mill pond with herons, ducks and blue dragonflies all enjoying the sunshine. An extra exhibit demonstrates how willows are being grown on a small scale as biofuel.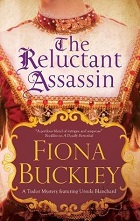 https://www.skerriesmills.ie/#tours
This week's horse book is The Reluctant Assassin by Fiona Buckley ISBN: 9781780291031.
When her young son is abducted, Mistress Blanchard has no choice but to agree to carry out an assassination attempt. The times being what they are, she first has to inform Queen Elizabeth Tudor and her spymaster Walsingham. The politics of the day mean that life is uncertain and loyalties even less so, while a death could perhaps be convenient for the queen.
I enjoy how this series pays attention to horses, our heroine owning a stud farm for trotting horses, and the abilities of each individual mount are relevant in planning travels.
https://www.goodreads.com/book/show/40089183-the-reluctant-assassin
This week's environment book is Eager by Ben Goldfarb ISBN: 9781603587396.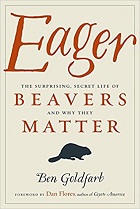 This look at beavers mainly in North America, but also with a chapter on Scotland and Devon, explains the wider picture of how hydrology and geomorpology are affected by the eagerly working beaver. Where dams are, ponds form, and sediment is deposited, floods are contained and ground water is absorbed. Life flourishes.
The book goes into the paradisical, if messy, waterways that faced early trappers and settlers. North America ran fat with beaver, bear and moose; rivers ran silver with fish and were filled with fowl. Rivers were often not navigable due to snags and drowned trees, giant wood and beaver dams. But salmon and trout found their ways happily up and down, showing us how salmon developed the skill of leaping. Today where beavers collide with people, towns or cattle, advocates have to work harder, coming up with beaver baffling pipe guards and culvert clearers. Cattle wreck stream banks and eat trees and forbs that hold soil together, so banks had to be fenced off before beavers could return.
https://www.goodreads.com/book/show/39345591-eager
This week I offset seven pounds of carbon, planted a fruit tree in an African village, saved a turtle hatchling and sponsored a child's education in a developing nation. Care2.com
http://www.Care2.com
8th July 2018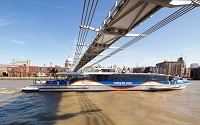 This week I am recommending London River Ferries and River Buses. These boats are entirely wheelchair accessible and provide an excellent way to get around London or just to sightsee. The buses are a dedicated commuter service while the ferries may be more for tourists. You can pay by Oyster card, phone app or separately and there are some discounts. Boarding is by ramps with just a couple of stops which are not step free.
The boats have covers and an open deck, and each can accommodate a few wheelchairs, more if they can fold up. To take a mobility scooter aboard, passengers should be with the Thames Clippers Mobility Scooter Recognition Scheme. The ferries have a small café aboard and accessible toilets. Guide Dogs are welcome, and other dogs provided they are kept on a lead.
https://tfl.gov.uk/modes/river/about-river-bus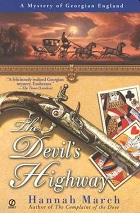 This week's horse book is The Devil's Highway by Hannah March ISBN: 9780451210715.
This is a Georgian mystery which makes excellent use of horses for various forms of transport around the gentle countryside. A highwayman is robbing coaches and carts, and now he turns to murder. But a tutor to young gentlemen looks into the matter as an agent for his current employer, the magistrate. He finds that some of the passengers were not who they claimed or have gone missing from the coach.
Oddly for a man named Fairfax (faxi meaning horse in Norse) our protagonist is not a confident rider, but he gets better during the book by spending a lot of time on a gentle mare. Contrastingly, he sees a Methodist preacher's sermon broken up by violence and learns that not all marriages are happy ones.
https://www.goodreads.com/book/show/298778.The_Devil_s_Highway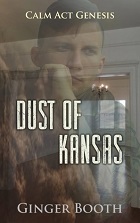 This week's environment book is Dust of Kansas by Ginger Booth ASIN: B01ATWC0RE.
This is a dystopian short story following a group of friends, some in the US Army, some just out, as migrant camps from drought-stricken Kansas clog up their home towns and spill over rivers to neighbouring states. Bartering with Army food for furniture brings home how dear food is, and how little possessions will be of value to people on the move. We also see 'race riots' which turn out to be food riots by poor people, being put down heavily.
Something called the Calm Act has been enacted and while many of the terms are secret, it looks like the government, major media corporations and Army are aware that climate change is bringing an end to democracy and civil liberties.
https://www.goodreads.com/book/show/31868944-dust-of-kansas
This week I offset seven pounds of carbon, planted a fruit tree in an African village, fed a rescued seal, raised a farm animal humanely and helped Amnesty International support the rights of women.
http://www.Care2.com
1st July 2018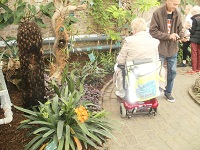 This week I recommend a visit to the National Botanic Gardens of Wales. A large area is covered but the ticket is good for return within a week. Discounts are given for students, seniors and people with disabilities. I found enough to keep me wandering for more than a day, but not everyone wants to investigate the arboretums. The gardens are situated on the grounds of a Carmarthenshire estate that used to belong to the Middleton family, being extensively restored to be a good natural habitat as well as a series of impressive displays.
I found a butterfly greenhouse, restored stable block gift shops, herbal gardens and food gardens, and the biggest single span greenhouse in the world, which houses a variety of Mediterranean / Californian climate zone flora. Near the entrance, don't miss the wildlife ponds, and the streams broaden further into lakes with copious birdlife.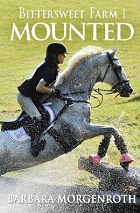 All the paths are laid to be wheelchair accessible, but some hills are involved. To counter this, a few motorised wheelchairs may be rented and guide-driven buggies are available. Basic wheelchairs may be borrowed, and Guide Dogs are the only dogs allowed to enter. When I visited, several people in wheelchairs were enjoying the day and particularly the brightly coloured large butterflies. Cafés are outside the Gardens and in the large central greenhouse, with restroom facilities too.
https://botanicgarden.wales/
This week's horse book is Mounted by Barbara Morgenroth ISBN: 9780615872995.
I would call this short book New Adult, though the age of the girls isn't clear. Two half-sisters, Talia and Greer, in Connecticut break the normal mould of horse stories by having more money at their disposal than you could shake a stick at. Their dad is rich and they have stables, trainers and multiple horses on tap. Talia has a favourite horse, but arthritis is starting to get to him and he's retired. Cue a parade of horses that might be bought to suit either girl, the differences between Thoroughbreds and Warmbloods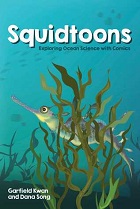 explained. A new trainer arrives. Unlike previous trainers he expects the girls to use their legs and seat.
https://www.goodreads.com/book/show/18848344-mounted
This week's nature book is Squidtoons: Exploring Ocean Science with Comics by Garfield Kwan ISBN: 9781449490249.
The sampler I received only looks at the sea dragons and while it's nicely drawn, I did not need to be told several times over that sea dragons are not related to actual dragons. A more useful aspect would be what dangers they face in the sea from predation and environmental despoliation. Some interesting facts are related with notes about species and camouflage. The brightly coloured pictures will entertain young children but I suggest the book is good for pre-teens.
https://www.goodreads.com/book/show/36374399-squidtoons
This week I offset seven pounds of carbon, planted a fruit tree in an African village, and gave a woman a biometric smartcard to open her own bank account.
http://www.Care2.com
24th June 2018
This week I'm drawing attention to a new venture in Limerick which promises to improve the shopping experience of people with autism or other sensory disorders, and their families and carers. Parkway Retail Park in Castletroy has trained staff on hand to help shoppers enjoy the trip and get their goods. These good folks are volunteers from Limerick Autism Group.
At present we're told this is the first autism friendly retail park in Ireland, but with luck the idea will spread.
https://www.breakingnews.ie/ireland/limerick-helping-people-with-autism-to-shop-worry-free-with-irelands-first-sensory-friendly-retail-park-849356.html

This week's horse book is The Strong One by Vivi Holt ASIN: B01FPGWZCE.
This is an enjoyable historical romance. The unusual heroine is the offspring of a white man and an Indian woman, living with her tribe. After her parents have died the chief decides it would be safer for everyone if she is married off to a white soldier at the nearest fort. But our girl takes charge of her own life and leaves to find her place in the world.
Cutter's Creek is a small town with tolerant Christian folks who take in this girl and look after her, but she has trouble on her trail. I particularly liked the horse scenes, as people were totally dependent on horses.
https://www.goodreads.com/book/show/30193628-the-strong-one
This week's environment book is Embattled River: The Hudson and Modern American Environmentalism by David Schuyler ISBN: 9781501718052.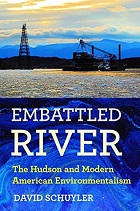 I'm impressed by the depth of this look at the Hudson and modern environmentalism. Beginning during the 1960s, this NE -US river was pointed out to be full of industrial filth and untreated human waste. Media of the day from New York Times to Sports Illustrated came together to resist new power plants, including pumped storage and nuclear power, and call for those plants sucking in fish eggs and fry with cooling water to be altered. We see that the first Earth Day (and the founding of Greenpeace) in 1970 were wildly popular among those who loved the scenic Hudson, wanted it cleaned and providing a good natural environment, and did not want its valley drowned below yet another power-producing reservoir.
I enjoyed the photos, some showing power plants, while people and water sports also feature. Particularly nice was 'daylighting' the culverted Saw Mill River at downtown Yonkers. Suddenly downtown had a linear park with a river walk.
https://www.goodreads.com/book/show/39911437-embattled-river
This week I offset seven pounds of carbon, planted a fruit tree in an African village, raised a farm animal humanely, preserved big cat habitat and helped protect the Madagascar rainforest, among other works. All at
http://www.Care2.com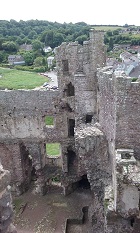 17th June 2018
Last week we were away checking out locations, including Laugharne Castle. This handsome castle ruin in Wales once watched over the Taf estuary, Laugharne harbour and village. The Norman stronghold, then was made into a gracious Tudor mansion during the Middle Ages, which is why there are large windows. The view is certainly worth seeing.
The refurbishment includes wheelchair access to the site and shop – though surfaces around the grounds are not smooth, and there are several flights of stairs in the castle. A weighty helmet can be handled and worn, various games such as quoits and noughts and crosses can be played on the lawn, and Guide Dogs are welcome. The park is a lovely place to sit with benches, box hedges and handsome mature trees. There is no café but you can indulge in some locally made ice-cream. Summer here will feature medieval fun days.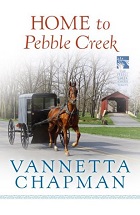 http://cadw.gov.wales/daysout/laugharnecastle/?lang=en

This week's horse book is Home to Pebble Creek by Vannetta Chapman ASIN: B00ET7Q4OG. This is a nice light short story romance. I like that we see a little of the importance of horses to the Amish way of life. A young woman who teaches an Amish school is annoyed when the young man who left abruptly over a year ago, returns and expects her to carry on being his girlfriend as though he'd never left.
https://www.goodreads.com/book/show/18631940-home-to-pebble-creek

This week's nature book is Murder at the Mushroom Festival by Janet Finsilver ASIN: B07465HNVP
Mushrooms and toxic fungi are to the forefront, but don't forget most fungi grow in wooded areas, so the redwood forest is also a feature of this book.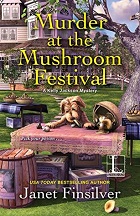 I enjoyed the nature settings and the food ideas, as well as the lively variety of characters and interests. I hadn't read any earlier books in the series and found it simple to pick up the threads. The main sleuth is running her B&B in a small California town which is about to hold a mushroom festival. She is joined in investigation by a friend who is from the local Native tribe, when a reporter is found shot dead on tribal land. We see some historical background and meet a truffle-hunting dog and pig.
https://www.goodreads.com/book/show/35817946-murder-at-the-mushroom-festival

This fortnight I offset fourteen pounds of carbon, planted a fruit tree in an African village, rescued a turtle hatchling, helped protect the Madagascar rainforest and more
http://www.Care2.com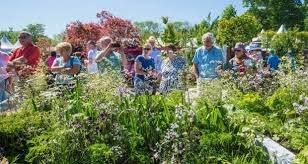 3rd June 2018
This week I recommend a visit to Bloom. Located in the Phoenix Park, this is Ireland's premier garden festival with awards presented to excellent gardens in categories such as sizes and purposes. A popular winner this year involved seafood and boats, as gardens now represent many aspects of our lives. This display covers a large area so wheelchairs can be booked in advance. Disability spaces are provided in each car park and the officials will be ready to give assistance. Bloom encourages use of public transport, especially train and tram.
Guide dogs are allowed and the water bottle refill stations around the grounds come in useful for filling a dog bowl too. First aid and baby change spots are available. I particularly like the plant creche, where any plants purchased can be left safely to be collected when you leave.
As ever, garden designers have tried to make gardens accessible, and senior friendly gardens feature. The Dementia Friendly Garden is a collaboration between a landscape garden company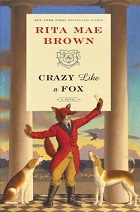 (Newtown Saunders Ltd), a university research centre (TrinityHaus) and a dementia training organisation (Sonas apc). They emphasise flowers grown in gardens of the past, such as lavender and lupins, with raised beds, scent and colour blocks to bring back memories and aid navigation.
Image courtesy of Irish Times.
http://bloominthepark.com/
This week's horse book is Crazy Like a Fox by Rita Mae Brown ISBN: 9780399178344.
I enjoyed this tale of American foxhunting, in which, unlike the original variety, the fox is allowed to run to ground and is left in peace. If you have not read the previous books in this series there may well be too many characters, as horses, dogs and cats chat merrily. This tale unites them in a puzzle over a ghostly huntsman, who apparently romanced most of the ladies in the district decades ago before his presumed murder, which was never resolved.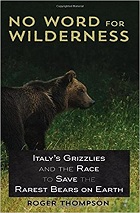 https://www.goodreads.com/book/show/34050848-crazy-like-a-fox

This week's environment book is No Word for Wilderness by Roger Thompson ISBN: 9781618220561.
This outsider's overview of Italy's brown bears is not easy to read, because of the frequent descriptions of mauled and dead animals, assassination attempts, animals tortured by Mafia as threat demonstration, and so on. As human habitation encroaches further on wild zones, large animals are squeezed.
Starting with the descriptions of Italy's two resident populations, one on the spine of Italy's mountains the native bear, and one in the Alps a transplanted Slovenian bear, we're swiftly off to Germany via the Austrian Alps. Here a she-bear had discovered easy living in human rubbish and rabbit cages, and showed her two cubs the good life. They copied her of course and one in particular became a threat to any random house or livestock. This was in 2006 during a football World Cup in Germany.
https://www.goodreads.com/book/show/39465786-no-word-for-wilderness

This week I offset seven pounds of carbon, planted a fruit tree in Africa, saved a turtle hatchling and protected the rainforest of Madagascar, among other good works at
http://www.Care2.com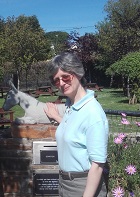 27th May 2018
Last week we were away researching locations. I'm pleased to recommend The Donkey Sanctuary in County Cork. Over a hundred donkeys were happily grazing on the farm when we visited on a beautiful sunny day – during the wet days they tend to stay in shelter. This is just one of four locations for the Sanctuary in Ireland, which is linked with the Donkey Sanctuary in Devon. Ill-treated or neglected donkeys can find a safe home, and pairs of donkeys are available for adoption to suitable homes. The Sanctuary also runs free courses in donkey care.
The carpark is marked out with spaces for disability parking. Around the centre is level or fitted with ramps and hand rails. Presently there is no café but we availed of a coffee machine and snacks. Some donkeys are always ready to greet visitors, but to get the best out of the trip you need to walk up a grassy slope and steps. The donkeys pulling and munching grass, coming to the fences to be stroked, braying and rolling, with beautiful green field backdrops and birds singing, are a relaxing spectacle. Plenty of benches are provided and some were dedicated by donkey lovers. This is ideal for someone with a visual or hearing impairment; also, folks with learning disabilities tend to love donkeys.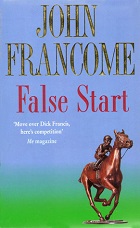 http://www.thedonkeysanctuary.ie/
This week's horse book is False Start by John Francome ISBN: 9780747252900
This is a lively tale of two good friends, jockeys in a racing yard who want to establish their own training yard. Both of them fancy an animal rescue centre worker, who brings them an injured young filly. However this is a time of recession and Lloyds have enticed outsiders to invest knowing, so the book claims, that investments are shortly going to collapse and the older investors would be saved by having taken out their money. Little money remains for buying racehorses and paying for their training. Debts, deaths and criminality ensue. Francome is a former jockey.
https://www.goodreads.com/book/show/17290080-false-start
This week's environment book is What's Really Happening to Our Planet? by Tony Juniper ISBN: 9780241240427.
This is a book of statistics and charts. Each double page spread shows a new aspect of life on our planet and how humans have been altering circumstances. From the simple two colour bars of the ratio of early humans to wildlife, 98% wildlife and 2% hunters, alongside today's stark bars of 98% humans plus their livestock and 2% wildlife (birds included) to more complex matters like GDP, food exports and literacy per nation, we get a good overall look at the world.
A very few photos were included, tiny ones of a tiger or other nature. However, this whole book will make an impact on the reader, likely quite a depressing one. The final section, and occasional hints as we go, suggests what we can do to improve matters. HRH Prince Charles has written a foreword which lends extra gravitas to a Doring Kindersley book.
https://www.goodreads.com/book/show/29757907-what-s-really-happening-to-our-planet
This fortnight I offset fourteen pounds of carbon, planted two trees, provided a woman with a biometric smartcard so she can have her own bank account, supported Amnesty International's work for women, fed primates and helped save the rainforests.
http://www.Care2.com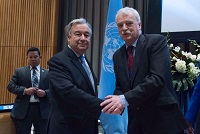 13th April 2018
This week instead of a place to visit I am describing a visit by Ireland's Minister for Disabilities to the United Nations building in New York. During March, Ireland ratified the UN Convention on the Rights of Persons With Disabilities. As a result, Finian McGrath TD took the ratified (signed and agreed) document along to present to the UN and its Secretary General, Antonio Guterres.
"Today marks a key moment, not only for people living with a disability, but also for their families, friends and support networks and for Irish society generally," he announced. Mr McGrath is an Independent member of the Irish Government who has been active as a local representative for north Dublin for many years.
He paid tribute to the various disability stakeholder groups who have been instrumental in getting to the point of ratification. "Ratification of the Convention was a key commitment in the Programme for Government and has been one of the highest of priorities for me since becoming Minister. I am very pleased to now be able to deliver on that commitment. It rebalances the right of people with disabilities to make decisions for themselves, rather than have decisions made for them.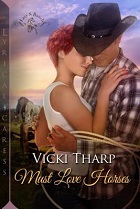 "I can now focus on using the Convention to better equip and resource people with disabilities to improve their quality of life. Ratification does not mean that work stops here. I know that there are many families and individuals in the disability community nationwide who struggle daily and live very challenging lives. I am committed to you and we will proceed to progress necessary legislation for your benefit. To this end, I have the full backing of An Taoiseach and all my Cabinet colleagues."
http://www.finianmcgrath.ie/?p=14297
This week's horse book is Must Love Horses by Vicki Tharp ISBN: 9781516104512.
This is a gritty and dramatic modern Wyoming western. Horses feature largely as you can guess by the title. I wasn't keen on the way that all the women have masculine names like Mac and Sydney. This makes it harder for the readers to keep characters sorted out in their heads.
Unpleasant crime figures are using the back roads on the ranch and like all ranches it runs on barely sufficient staff, so tension mounts. A young woman has come to help break and train horses - mustangs adopted from the BLM holding pens - and she has her own backstory which means she is not easily accepted. The rest of the cast all seem to be ex-military with one issue or another, from PTSD to a missing limb. This makes for an interesting mix and varied skillsets.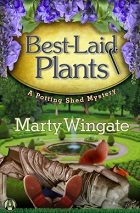 https://www.goodreads.com/book/show/37885239-must-love-horses
This week's nature book is Best-Laid Plants by Marty Wingate ISBN: 9781101968079. Excellent gardening mystery about restoring an old classic garden in the Cotswolds. The American garden designer Pru has married an English police officer and they stay in a B&B near the big house. Thus they meet villagers, eat local foods and are on hand for the discovery of a body.
The mystery is a traditional one with a cast of colourful suspects, but most of us will be reading for the garden design and descriptions which make the story come to life in glorious colour.
https://www.goodreads.com/book/show/36185275-best-laid-plants
This week I offset seven pounds of carbon, planted a fruit tree in an African village, saved a baby turtle, aided breast cancer research and supported Amnesty International. All for no cost at
http://www.Care2.com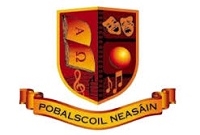 6th May 2018
This week I commend a school in Baldoyle called Pobalscoil Neasain which has involved students in a community project. They have created an environmentally friendly and sensory garden. This area has re-used and recycled materials, while the planned garden delights will be a relaxing space for students and suit visitors with different sensory and visual needs. Not only is the garden a credit to the workers, it has instilled an awareness of the ways we can make our public spaces more accessible and interesting for everyone.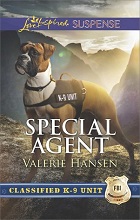 http://www.dublinpeople.com/news/northsideeast/articles/2018/02/12/4152010-local-students-dig-deep-for-environmental-competition/
This week's horse book is Special Agent by Valerie Hansen ISBN: 9780373457106
A bomb exploding at a horse barn is the dramatic start to this tale of crime and redemption. (No horses are harmed.) The agent involved is an FBI profiler who, with his K9 partner, a Boxer dog, is trained in explosives detection. They meet the daughter of the owner of this premises at the scene, who claims she has fallen out with both her domineering father and her loser boyfriend. Someone was using the horse barn setting to distribute drugs. Now, who could it be?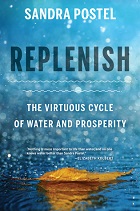 https://www.goodreads.com/book/show/32905276-special-agent
This week's environment book is Replenish: The Virtuous Cycle of Water and Prosperity by Sandra Postel ISBN: 9781610917902
Amid many warnings about climate change, terrible weather patterns, droughts and floods, the author blesses us with first-hand accounts of seeing rivers restored to natural conditions, wetlands created to soak excess water, organic matter added to soils to retain moisture. Just to read the descriptions of a revitalised river and the natural life stirring within days, followed by full-on shrubs, trees, fishes and birds, is a balm to a soul.
https://www.goodreads.com/book/show/34850461-replenish

This week I offset seven pounds of carbon, planted a fruit tree in an African village, protected a turtle hatchling and helped save the rainforest of Madagascar.
http://www.Care2.com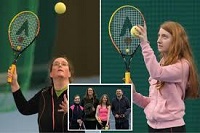 29th April 2018
This week I suggest checking out the National Tennis Centre in Glasnevin. Blind Tennis or Visually Impaired Tennis can be found in progress here. The player will ask "ready?" before commencing and when the other player agrees, they send the ball across the court, jingling as it goes. The receiving player listens for the sound and connects with their racquet to send the ball back. Matches are arranged between varying degrees of visually impaired players, and those with the least vision play on smaller courts with tactile line markings. Ireland sent a squad to the International Blind Tennis Association's World Games in Alicante in Spain.
Another group playing at Glasnevin is the Wheelchair Tennis group – a wheelchair player can play either another wheelchair player or an able bodied player. Two bounces of the ball are permitted for players in a wheelchair. This sport holds an annual Championships in Ireland and Tennis Ireland is a member of the International Wheelchair Tennis Association.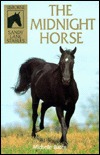 https://www.tennisireland.ie/competitions/wheelchair-homepage/
This week's horse book is The Midnight Horse by Michelle Bates ISBN: 9780746024867.
Midnight is a black halfbred horse which is a very good honest competitor, and he deserves far better treatment than he gets in this story. I am sure he would actually have been sold for a lot of money to bring on a good young rider. But young Izzy schemes to end up in charge of him when his owner moves to Australia. Karen is already at Sandy Lane stables when Midnight arrives. Karen already rides the best stable horse, Feather, and is set for a one day event competition. But she'd rather ride the shiny new toy. Izzy wants to enter the same event to win Midnight's livery money. Hence a rivalry develops.
https://www.goodreads.com/book/show/3877817-the-midnight-horse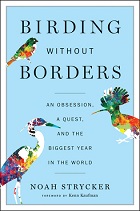 This week's nature book is Birding Without Borders by Noah Strycker ISBN: 9780544558144.
A lively account of a birder's Big Year. Plotting out his trip with care and offsetting carbon, Noah yet got scammed out of travel funds and made minimal or no contact with some guides he tried to depend on, proving that the more and better arrangements you make at the outset the safer.
I really enjoyed the meetings with bird scientists and observers, who sped Noah through birds plentiful or rare. Seeing birds in their wild environment, and the people who care about them or make a living from their upkeep, was fascinating.
https://www.goodreads.com/book/show/33413887-birding-without-borders
This week I offset seven pounds of carbon, planted a fruit tree and bottle fed a kitten as well as helping Oceana, Defenders of Wildlife and Carbon Fund.
http://www.Care2.com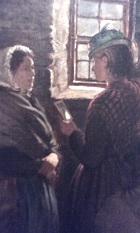 22nd April 2018
Happy Earth Day!
This week I recommend time travel. Which is evidently possible, since I saw a lady in a painting dated 1876 reading from her solar powered Kindle. She was going on a voyage and wanted to make sure she had enough reading material. Word of warning; the past was not accessible, with many stairs, rickety gangplanks, steps up into carriages and no lifts.
The venue where I saw the exhibition of famine paintings including The Finishing Touch by James Brenan was, however, highly accessible. This is the Coach House Gallery at Dublin Castle. I saw a platform lift in use and the Irish famine experience was recreated by a storyteller over a series of filmed images, paintings and sculptures. Accessible restrooms and café are in the nearby Chester Beatty Library.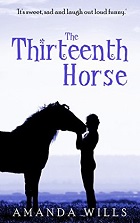 http://www.dublincastle.ie/exhibitions/
This week I recommend The Thirteenth Horse by Amanda Wills ASIN: B0731ZC75N.
A Percheron - a French draught breed - is the unusual choice of mount in this lively book about the ups and downs of a riding stable quadrille team. The other kids have their own ponies but a newcomer asks to ride the noble Cassius, a black Percheron turned out to grass. Cassius has a problem though - he's blind in one eye. This means he will need very special handling and riding if he is not to spook or have accidents.
https://www.goodreads.com/book/show/35507345-the-thirteenth-horse
This week's nature book is The Fruit Forager's Companion by Sara Bir ISBN: 9781603587167.
This gorgeous culinary nature guide should find a place on the shelves or Kindles of anyone who enjoys cooking fruit. The author tells us how she walks and forages, mentally mapping out the locations of likely harvests and returning later to take advantage. Whether garden apple trees that are under-utilised, or wild berries (like the eponymous huckleberry of Huckleberry Finn) or pick your own raspberries, the fruit picker has the choice crop and it's free or cheap.
Look forward to the luscious recipes in the book, like buckwheat huckleberry buckle, with colourful photos of preserves and pies to accompany the illustrations; and photos of the growing fruits in situ.
https://www.goodreads.com/book/show/39299133-the-fruit-forager-s-companion
This week I offset seven pounds of carbon, planted a fruit tree, fed a rescued seal, raised a farm animal humanely and saved the Madagascar rainforest. All at
http://www.Care2.com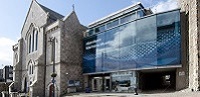 15th April 2018
This week I recommend a trip to the North Sea oil rigs. Well, nearly; the Maritime Museum in Aberdeen is as good as you'll get. This museum covering topics from the early history of shipping to the latest developments in helipads and undersea drilling is a fascinating location. The silver granite building has wide glass frontage over the bustling harbour. The collection materials include shipbuilding, fishing boats and fast sailing ships. Most of the museum is accessible and Guide Dogs are welcome. A pdf of local parking for accessibility is on the website.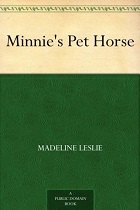 The café and shop provide plenty of room for wheelchairs, and chairs are movable.
http://www.aagm.co.uk/Visit/AberdeenMaritimeMuseum/amm-overview.aspx
This week's horse book is Minnie's Pet Horse by Madeline Leslie ASIN: B0082PUT6A.
I'm delighted to have read this short book from the 1860s free on Kindle. Minnie is a girl in a well-off family and she is given a pony, which she loves and has fun with, but the majority of the book is composed of tales told to her about other horses.
Some are working horses, some are ponies, and some are war horses. A doctor's horse, a farm horse, a cavalry officer's horse, a trumpeter's horse. And at the end we learn about the Arabian horse with several instances and descriptions of the breed.
https://www.goodreads.com/book/show/20756819-minnie-s-pet-horse
This week's nature book is Travels with Gannon and Wyatt: Botswana by Patti Wheeler, Keith Hemstreet ISBN: 9781608325856.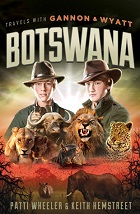 Twin fifteen year old boys visit Africa with their family and as a home-schooling project they keep journals. First they cross the Kalahari Desert in a small Cessna. The white rhino is endangered by poachers, but they see one at a waterhole, along with wildebeest, kudu and other creatures. The boys can't believe how cold the desert gets at night and next morning visit the Bushmen in their village. But a close encounter with the mother of newborn rhino calves convinces them to treat animals with respect. While they travel with their parents they generally become separated from them in the wilderness and need to depend upon their own resources. Good photos of the scenes are included, from Bushmen to hyenas and an elephant.
https://www.goodreads.com/book/show/17355199-travels-with-gannon-and-wyatt
This week I offset seven pounds of carbon, gave a woman a biometric smartcard to open her own bank account and helped feed rescued primates. All at
http://www.Care2.com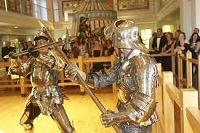 8th April 2018
This week I recommend a trip to the Royal Armoury in Leeds. This fascinating museum will keep you busy all day. With five floors and a stunning array of weaponry from all through the ages to see, I really enjoyed my visit and learned a great deal. Accessible parking spaces are available and all paths leading to the main door are step free. There is no entry fee. Wheelchairs are available to borrow. Galleries are accessible by lift which voices the floors, with a wheelchair-level set of buttons; and three floors have accessible restrooms. Assistance dogs are welcome. The galleries have window seats and folding seats. The gift shop and café have plenty of room to move with displays at different levels. Outdoors the Tiltyard, with limited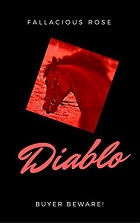 wheelchair access, hosts weapons displays, horse events and battle re-enactments.
https://royalarmouries.org/venue/royal-armouries-museum/
This week's horse book is Diablo by Fallacious Rose ASIN: B075FW3FKF. This cheeky, fun Australian book shows what happens when a naughty pony pretends to be good until a nice girl buys him. Diablo decides to do what he wants, not co-operate and do nothing but eat and mock-fight other ponies. Kim who pestered her mum and mum's new boyfriend, until she got the pony, now realises that she is on her own - almost.
As much as anything, the adventure shows the dynamics of a divorced family and new stepdad. Kim's older brother is a right brat and bully. Somehow, in learning to train Diablo, the anti-hero pony who talks back, Kim also learns a bit about training older brothers.
https://www.goodreads.com/book/show/36204464-diablo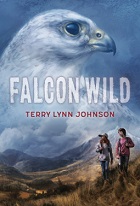 This week's nature book is Falcon Wild by Terry Lynn Johnson ISBN: 9781580897884.
I'm very impressed by this environment survival story, which contains copious detail of falconry. A young teen girl in North America comes of age through her ordeal when a family trip goes badly wrong. She has to leave her father who is injured and trapped in a car, with her little brother, and try to hike out for help. There is nobody for miles except a creepy teen boy hitchhiker and - somewhere in the sky - her snow-white gyrfalcon which escaped the crash.
https://www.goodreads.com/book/show/29774947-falcon-wild
This week I offset seven pounds of carbon, planted a fruit tree, helped protect the rainforest of Madagascar and supported Amnesty International's work to protect women, among other good works. All at Care2.com.
http://www.Care2.com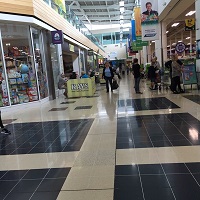 1st April 2018
This week I'm recommending a visit to Clarehall Shopping Centre, in northeast Dublin. With plenty of accessible parking and large lifts to everything from supermarket to driving licence applications, this centre makes wheelchair users feel welcome. The capacious Tesco store has a wheelchair-friendly policy, including trollies for wheelchair users, and the centre's accessible restrooms are available. Added facilities vary from bottle banks to a large washing machine in the car park. Tesco also has a home delivery service for online shoppers, and buy online and collect for those who find this easier.
Seasonal treats are usually on offer, which vary from Santa's visits to real pets to stroke, and recently the centre gave customers an Easter Egg each which had no plastic packaging, just card and foil.
http://www.clarehall.ie/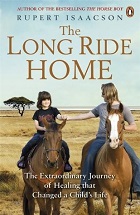 This week's horse book is The Long Ride Home by Rupert Isaacson ISBN: 9780670922284.
Rowan has autism and in an earlier book, briefly recapped, his dad Rupert learnt that Rowan liked riding the neighbour's quiet mare. He took the lad to Mongolia to speak with horse herders and shamans. This book carries on as each year for three years the family took Rowan to shamans around the world. We get a look at the lives and environments of these tribal peoples, the most detailed being the Kalahari Bushmen. The others are Australian Aborigines and Navajos.
In between Rupert and his wife Kristin set up a camp for other autism families where the whole family can come and ride horses. This is great as siblings are not left out. Families can meet and swap advice.
https://www.goodreads.com/book/show/21349471-the-long-ride-home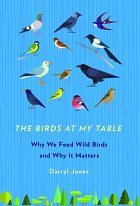 This week's nature book is The Birds at My Table by Darryl Jones ISBN: 9781501710780.
Over a million tons of seed are sold globally each year to feed wild birds, much of it grown in Africa and India, the author tells us. His own bird table is near Brisbane, Australia, but birds are fed in many countries. He explains that planting shrubs to provide sufficient nectar instead, just attracts a ggressive honey eating noisy miners, which chase off all smaller birds, much as magpies here in Ireland are a terror.
I enjoyed the urban ecology study the author carried out looking at native and introduced birds, and the attitudes humans took to them. Scientists were stunned by how many people fed birds. And when the author investigates the history and spread of such feeding he finds, 3,500 years ago, a Hindu text calls feeding wild birds a sacrifice which removes negative karma.
https://www.goodreads.com/book/show/35466682-the-birds-at-my-table
This week I offset seven pounds of carbon, planted a fruit tree, rescued a baby turtle and raised a farm animal humanely.
http://www.Care2.com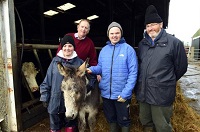 25th March 2018
This week I noticed an article in the Irish Independent about Social Farming in Kerry. Farming can be quite isolating and in a wonderful move, the participating farms get visitors to help with the animals. The visitors are adults with special needs who come along with a mentor from the St John Of God's service in Killarney. The farm family, who are not paid, get company and a chat. The visitors have a great day out with friendly people and animals which creates employment too. The Kerry Social Farming Project comes under the auspices of the South Kerry Development Partnership and receives funding from the Department of Agriculture. Photo © Irish Independent
https://www.independent.ie/business/farming/rural-life/we-are-all-on-this-journey-together-people-with-special-needs-gaining-valuable-work-experience-on-kerry-farm-36570020.html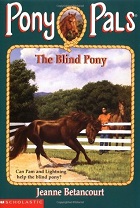 This week's horse book is The Blind Pony by Jeanne Betancourt ISBN: 9780590866323.
This is a nice tale in a series called Pony Pals about girls in America who have their own ponies and enjoy trail riding. This time, the three girls meet a newcomer, Kim, whose lovely pony turns out to be blind. As the pony lost his sight gradually, Kim's parents don't know yet, but they are so keen for her to compete that she's afraid of what they'll say when they find out the pony can't jump or do much trail work.
I like that the girls try to be good friends and come up with good ideas to help Kim and the pony. The nice sketches show us that Pam is African-American; while another girl Anna has dyslexia so she is better at drawing than writing.
https://www.goodreads.com/book/show/359257.The_Blind_Pony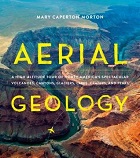 This week's nature book is Aerial Geology by Mary Caperton Morton ISBN: 9781604697629
As a non-American I was fascinated to see all the different landscapes, and to see how much of the continent is unsuitable for farming. The photos start in the Alaskan volcanic region and work their way down south and over from west to east, then back up the east coast to the north.
Along with the spectacular scenery we get explanations of the processes involved in the formation of the rocks or erosions and an idea of the age of each visible feature from canyons to river meanders.
https://www.goodreads.com/book/show/33590046-aerial-geology
This week I offset seven pounds of carbon, planted a fruit tree in an African village, helped to rescue a baby turtle and protected the Madagascar rainforest. All at Care2.com
http://www.Care2.com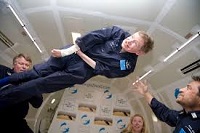 18th March 2018
St. Patrick's Day greetings! This week we have lost Professor Stephen Hawking, who gave us all an example of how much people in wheelchairs are capable of doing. So I'm going to say that everywhere we saw this man appear was a place which is accessible, from Cambridge University to the set of The Big Bang Theory. But my favourite memory is of Hawking in space, enjoying zero gravity with the astronauts, so let's keep that image thanks to NASA.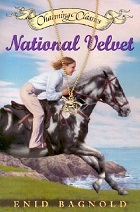 This week's horse book is National Velvet by Enid Bagnold.
This is very dated now but was once obligatory reading for horse-mad girls, if only because there wasn't a lot of other such books. Then Elizabeth Taylor, Mickey Rooney and Donald Crisp made the film.
Velvet Brown lives in a small English town with four sisters and a little brother, Donald. He's a right pain and the older girls are all concerned about nail polish, hair dos and boyfriends. Velvet however wants a horse.
Velvet gets her wish when a half-broken piebald horse is sold to her cheaply. She names him The Pie and with the help of a wandering young stable worker who spots the horse's potential she trains him up for steeplechasing. Her mother once swum the English Channel and was rewarded with gold sovereigns, which she now uses as a race entry fee for Velvet and The Pie in the Grand National.
https://www.goodreads.com/book/show/225774.National_Velvet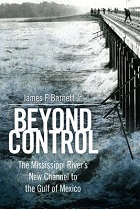 This week's environment book is Beyond Control by James F. Barnett ISBN: 9781496811134.
Geologists, hydrologists, engineers, geographers, cartographers and historians will be fascinated by this study of the history and oft-changing courses of the mighty Mississippi River. Four thousand years ago the river took a new course, and ever since it has been looping, meandering and avulsing with great affect upon the settlers enjoying the benefits of travel and rich sediment. If nothing else this account will show you that trade is the greatest unstoppable force on Earth.
Maps and charts are plentiful, helping me understand how the river joined the Red River, abandoned it and rejoined; the composition of soil and sediment made a difference as to where the river could easily break the banks and levees.
https://www.goodreads.com/book/show/32895130-beyond-control
This week I offset seven pounds of carbon, planted a fruit tree, supported Amnesty International, fed a rescued seal and helped Rainforest Trust to protect the rainforest of Madagascar. All for no cost at
http://www.Care2.com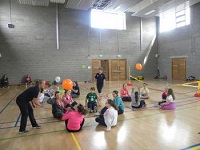 11th March 2018
This week my roving reporter Miriam recommends getting out and playing friendly sport with beach volleyball. She tells me Volleyball Ireland puts on a sitting volleyball match, which can be played by anyone and is ideal for people with mobility difficulties, as the team-mates sit on the sand or floor to play. This is a popular Paralympic sport. A game of volleyball can also be played by deaf people, but Miriam says so far there have not been enough numbers coming forward to make up a league. People just need to be aware that sports are out there which they may enjoy, and be pro-active about participating.
http://www.volleyballireland.com/news/363476/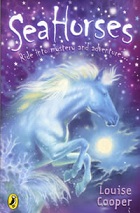 This week's horse book is Sea Horses: Guardian Of The Stone by Louise Cooper ISBN: 9780141314396.
A young girl arrives at a cottage in Cornwall and gets drawn into an eerie adventure. At times this tale reminded me of Elidor, with apparently explicable weather events perhaps caused by an outside force. Our heroine has to stay with her aunt for a year, and the aunt loves painting horses and the sea. She often paints pale horses with a blue tinge, and eventually tells the reason. However the real life ponies owned by the neighbours are far more interesting and provide a lot of the action. Some of the story could be scary for young readers, but the most scary thing is obvious; don't take chances around the sea in stormy weather.
https://www.goodreads.com/book/show/1397532.Guardian_Of_The_Stone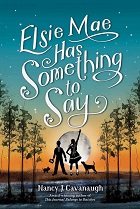 This week's environment book is Elsie Mae Has Something To Say by Nancy J. Cavanaugh ISBN: 1492640220.
Summer in the Okefenokee Swamp is wonderful for young Elsie Mae, because she's the only kid staying with her grandparents. She loves her brothers and sisters, but the family home is busy and noisy. This year, she thinks what she has to say is so important, she writes a letter to the White House in the hope that President Roosevelt will read it. In this adventure, a shipping company intends to build a canal through the swamp and a lumber company is cutting down trees, changing the natural environment forever.
http://freshfiction.com/review.php?id=65270
This week I offset seven pounds of carbon, planted a fruit tree and gave a woman a biometric smartcard to open her own bank account. These and other good deeds were free at
http://www.Care2.com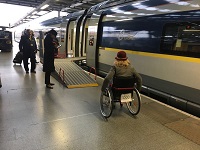 4th March 2018
This week I'm snowed in here in Dublin, so we are glad we are not travelling. For those who are, roving reporter Hannah Barham-Brown recommends the EurostarUK train which was a helpful service when she travelled with her wheelchair. I'm delighted to hear of such good service and I'm all in favour of telling others who may then be braver about embarking on a long journey. Hannah is a disability access campaigner and she tweets under the name @HannahPopsy.
https://twitter.com/HannahPopsy/status/962239458031620096
This week's horse book is West for the Black Hills by Peter Leavell ISBN: 9781941291085.
Set in Dakota Territory, just before the people achieve statehood, the tale follows Philip Anderson from childhood, when some Lakota find him beside his dead parents and burning wagon, to his notoriety as a reluctant but deadly accurate gunman. Philip keeps to himself and trains as a blacksmith, spending his money on purebred Arabian horses to raise and train for sale. But a lovely young woman called Anna arrives with her family and sparks a series of tragic events when both Philip and the bullying son of the banker want her hand.
https://www.goodreads.com/book/show/24347876-west-for-the-black-hills
This week's environment book is The Dry Well by Sue Bridgwater ISBN: 9780995453623.
The land of Skorn has become parched, and the deserts have spread. Travellers become desperate to struggle across ever-wider distances between oases, while city dwellers mutter that the god has turned against them. Then the main temple well runs dry. The priests have been secretly filling it by night, hoping the god will show favour again and send rain; but when the secret can no longer be kept the despairing, thirsty citizens rebel on their way out of the death trap city.
Our guide is the gods-daughter Saranna, just a weary woman, looking for her lost son amid strangers. Human kindness never meant so much to her, and respect for women, seldom found in the tribal cultures, grants her a place among nomads. She tries to restore the balance of nature.
https://www.goodreads.com/book/show/34697810-the-dry-well
This week I offset seven pounds of carbon, planted a fruit tree, helped Rainforest Trust protect the rainforest of Madagascar, and raised a farm animal humanely. All for no cost at
http://www.Care2.com
25th February 2018
This week my recommendation is to watch a lively, amusing ad by Aldi UK. This supermarket firm regularly turns out ads featuring senior shoppers leading an exciting life in the community. As the Winter Olympics are taking place, they show a senior lady in a motorised wheelchair trying an impromptu ski-jump.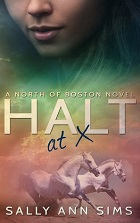 This week's horse book is Halt at X by Sally Ann Sims ISBN: 9780990957119.
This is a women's fiction novel with elements of suspense and horses. The plot is well worked out and fleshed out with adult characters and motivations; there are two distinctly individual horses and a rescued bald eagle. When her marriage ends Lucinda throws herself into her work. She's a fundraiser for a prestigious US business and biotech college. In Ireland and Britain, the concept of a person or company funding a university facility or professorship would equate with corruption.
I definitely enjoyed the horse details, which as the title 'Halt At X' would indicate, tend to dressage. Lucinda accepts the challenge of rescuing a mare just off the racetrack, which has been fed steroids - again, in Ireland and Britain, enough to get a trainer potentially banned for life. This happens in general training? However this good deed, while filling the void left by Lucinda's husband's departure, puts her in the proximity of a Don Juan horseman who is nonchalant about making enemies on the circuit.
https://www.goodreads.com/book/show/25549196-halt-at-x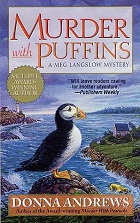 This week's nature book is Murder With Puffins by Donna Andrews ISBN: 9780312978860.
Meg, a working blacksmith, and her new boyfriend Michael head off for a romantic getaway at a family cottage on an island. As the weather worsens they discover that just about all the adult family members have come here as well to observe the nesting puffins. So little privacy and so much chaos, which is escalated by a murder. As the boats are unable to put out to sea again, the killer is trapped on the island too, which gives Meg a chance to work out who killed the unfortunate person and why.
https://www.goodreads.com/book/show/615410.Murder_With_Puffins
This week I offset seven pounds of carbon, planted a fruit tree, fed a rescued seal and helped protect the Madagascar rainforest. All at
http://www.Care2.com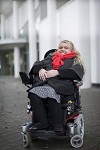 18th February 2018.
This week I'm citing an article in the Irish Independent newspaper /news site, by Eileen Daly.
Not only is this article by a person in a wheelchair about her week interesting reading, it mentions some places where the writer likes to visit.
https://www.independent.ie/life/health-wellbeing/health-features/seven-days-in-the-life-of-a-wheelchair-user-36548211.html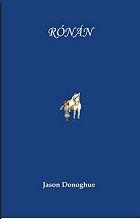 This week's horse book is Ronan by Jason Donoghue ISBN: 1541341260.
This short book works well on three levels. First, we learn that parents should not give a child an untrained young pony. Second, we see an account of a historical period of great change leading to the formation of a Norman Ireland. Third, we explore the concepts of love, loss and loyalty, with survival the elusive desired outcome.
I admire the depth of research that has gone in to making the life of centuries ago seem everyday. So many times the history is written by the victors, the incoming conquerors, that it's good to explore how it would feel to be one of a vanishing few.
https://www.goodreads.com/book/show/36451603-ronan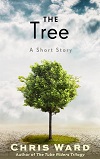 This week's nature book is The Tree by Chris Ward ASIN: B008XE8UKW.
This is a very short tale but full of thought.
What would Cornwall be like in a future with no trees?
A schoolchild is given a gift and a father works off-world.
https://www.goodreads.com/book/show/17232718-the-tree
This week I offset seven pounds of carbon, planted a fruit or nut tree in a village, saved a turtle hatchling, raised a farm animal humanely and more.
http://www.Care2.com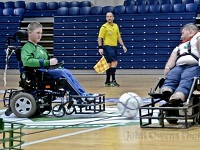 11th February 2018 This week I am crediting the National Basketball Arena. The IWA Wheelchair Basketball Final was held here recently and was covered in the Dublin People newspaper. The NBA's website does not mention accessibility at all but we can take it that the standard facilities are provided. I also found on their gallery of events hosted, a wheelchair football type game with fitted chairs, ideal for those who are less able to move than the usual wheelchair basketball player.
http://arena.ie/gallery/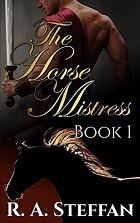 This week's horse book is The Horse Mistress: Book 1 by R.A. Steffan ASIN: B015RYTYGO.
Carivel is a young woman who is forced to pretend she is a man by the Bronze Age style culture which forbids women from handling horses. Since she arrived at this village and apprenticed to the Horse Master, though, the horses have thrived. Then an attack by night kills some of the villagers including the Horse Master. Can Carivel keep her secret and live up to her training? Be prepared for a multifaceted fantasy romance for adults. Mature scenes and strong language are presented in context.
https://www.goodreads.com/book/show/26814665-the-horse-mistress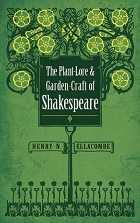 This week's nature book is The Plant-Lore and Garden-Craft of Shakespeare by Henry N. Ellacombe ISBN: 9780486813288.
How unusual to shelve a book as both literary and a nature guide. This thoroughly researched and charmingly illustrated book lists all the plants appearing in Shakespeare's works, in alphabetical order. We see the lines in which they appear and the contexts are explained. Do the lines refer to a feast, a potion-shop, a forest, a garden, a beauty?
Aconite is a poison, apple edible fruit, aloes bitter; they all have a place. I like that trees are listed with what the timber was used for at the time, including aspen, one of the earliest trees of Britain and used to make arrows.
Botanists, herbalists, and literary lovers will relish the pages. I love the illustrations of what Will's own cottage garden looked like, full of plants. We're told that Chaucer was the only other to have really listed many English plants and uses, because other poets such as Milton referred to classical influences which involved more Mediterranean plants. Shakespeare did name Mediterranean plants of course, such as bay, and anything which was found and used at the time, like saffron, mace and dates from The Winter's Tale.
https://www.goodreads.com/book/show/32201999-the-plant-lore-and-garden-craft-of-shakespeare
This week I offset seven pounds of carbon, planted a fruit tree in Africa, protected the Madagascar rainforest and raised a farm animal humanely.
http://www.Care2.com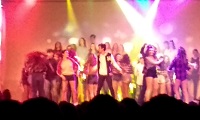 4th February 2018 This week I attended a performance of Footloose the Musical at St Paul's college, Raheny. I was delighted to find that inside the main door, my eye was immediately caught by a sign pointing the way to the first-aid box; while on the main corridor I saw an Automated Electric Defibrillator. The school clearly goes that extra mile to help pupils, staff, parents and the general public. The presentation of Footloose was fantastic too!
http://www.stpaulscollege.ie/footloose/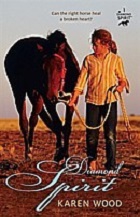 This week's horse book is Diamond Spirit by Karen Wood
ISBN: 9781742373157.
I'm giving this one five stars for great setting realisation, with a caveat that not everyone will love it. Some fairly mature themes are handled, including serious accidents and death. A horse-mad girl in Australia has to overcome losing not only her beloved mare but, due to a fight, her best friend. I admire the way Jess gets to work with an old stockhorse and teaches herself a new style of riding, while trying to resolve a conflict.
https://www.goodreads.com/book/show/10571380-diamond-spirit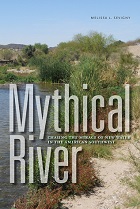 This week's environment book is Mythical River by Melissa L. Sevigny ISBN: 9781609383930.
Sevigny looks at the Colorado River basin - its past, its present and its uncertain future. Having seen this river myself as a tourist, stood on Hoover Dam and looked at Lake Mead and the HEP station, I have a good image of the situation. For those who have not, the book is replete with photos of everything from habitations to wild environments. Seeing the river however does not enable us to understand how it is that the Colorado does not now reach the sea for several months of most years.
I enjoyed the historical accounts of the river, its discovery and uses; I also very much enjoyed reading about women around the world who worked with newly dammed river systems and spoke up for wildlife as scientists.
https://www.goodreads.com/book/show/27214168-mythical-river
This week I offset seven pounds of carbon, planted a fruit tree in an African village, saved a turtle hatchling and helped to preserve the Madagascar rainforest.
http://www.Care2.com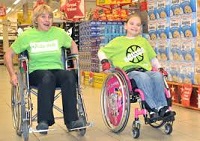 28th January 2018
This week I'm giving credit to Morrison's supermarket; I was in one of their stores in Cornwall and noticed that staff keep a couple of wheelchairs near the entrance for customers to borrow. This shows that it really doesn't take an enormous change to express thoughtfulness, when a small change may make all the difference.
https://my.morrisons.com/accessibility/facilities-shoppers-disabilities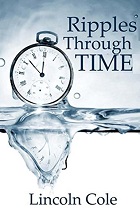 This week's horse book is Ripples Through Time by Lincoln Cole ISBN: 9780692503980.
An elderly man Calvin has nursed his beloved wife Mellie until her death, and now is at a loss, his day empty. A neighbouring man calls to check on him and their conversation takes a turn back to the old days. Naturally a bereaved husband recollects how he first met his wife, helping to ease a mare through foaling. We also see the story from the girl's point of view and successive instalments are taken up by other family voices. The times are hard and sulky racing can't pay the bills. With young children to feed, Calvin is forced to turn aside from the life he loves and earn in other ways.
https://www.goodreads.com/book/show/26050521-ripples-through-time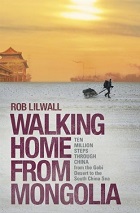 This week's environment book is Walking Home From Mongolia by Rob Lilwall ISBN: 9781444745290.
This account of trekking through the Gobi Desert and freezing plains of Mongolia to the heartland of China and segments of Walls of various ages, then the tea plantations and terraced rice paddies, finishing in Hong Kong, is honest, thoughtful and full of wry observations. Rob and Leon were sponsored by firms and a TV documentary maker, to film the trek and send home footage for editing. They worked away with a camera and tripod, a Go-Pro bodycam and an iPhone. The lessons they learned while thinking they knew enough initially, made them all the more determined to get it right.
https://www.goodreads.com/book/show/19852291-walking-home-from-mongolia
This week I offset seven pounds of carbon, planted a fruit tree in an African village, helped a woman open her own bank account with a biometric smartcard a nd supported a seal sanctuary.
http://www.Care2.com
21st January 2018.
This week's location has been recommended by my roving reporter Susan. I visited Hampton Court many years ago and I'm pleased to hear that it is now suitable for people with many differing requirements. Here you can see a splendid stately home with artefacts from Henry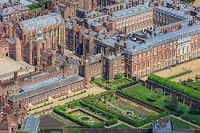 VIII and the famous maze, grapevine and gardens. Regularly changing themed exhibitions add interest, such as one about suffragettes.
The nearby station is step free; parking bays for disability badged cars are free. A carer may enter free with a person needing assistance (card required) and a registered Guide Dog or assistance dog is allowed.
Tours can be conducted with BSL, with a describer or with audioguides. Wheelchairs are available to borrow including powered chairs for the gardens, and visitors are advised to bring their own for lengthy tours as the historic buildings are not always easy to move around in a strange chair. A lift can allow access to the upstairs State Apartments and a video presentation takes viewers through any areas not easily accessible such as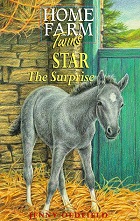 the Young Henry exhibition. Braille guides may be borrowed and the kitchens have replica artefacts which may be handled. The venue has an autism-friendly policy. There are cafés but bear in mind that during winter they close earlier than in summer.
https://www.hrp.org.uk/hampton-court-palace/#gs.YkSV43k
This week's horse book is Star the Surprise by Jenny Oldfield ISBN: 9780340727980.
This tale of young twin sisters is part of a series set in Yorkshire featuring all kinds of farm animals. Like most girls, these two love ponies and are delighted to get the chance to help with a newborn filly foal. Doing so however means spending more time with a new arrival in the area and less time with their firm friend. Will a friendship be broken? Can they come to terms with thinking the new arrival is snobby or bragging about her show pony? And are they really responsible enough to help bottle feed a valuable foal?
https://www.goodreads.com/book/show/1418392.Star_the_Surprise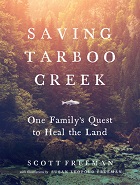 This week's environment book is Saving Tarboo Creek by Scott Freeman ISBN: 9781604697940. The extended family of Professor Carl Leopold, who wrote 'A Sand County Almanac' about restoring eroded, denuded and exploited land for his family and nature, feature in this book. Tarboo Creek is in Washington State and once supported salmon, which left the small waterway when some of it was culverted, a straight drain was created and trees were felled. Buying a partially timber-harvested strip along the stream, the author and his family have worked to restore nature. Their tale includes planting trees and planting again, with the help of school parties, protecting said whips and saplings from mice, deer and even beavers.
https://www.goodreads.com/book/show/33590048-saving-tarboo-creek
This week I offset seven pounds of carbon, planted a fruit tree, saved a turtle hatchling and protected the Madagascar rainforest.
http://www.Care2.com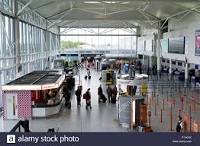 14th January 2018
Last week we were away researching locations. As we went to Cornwall, full of historic landmarks, many premises were not easily accessible though measures had been taken where possible. Best was Bristol Airport which provides a nice modern approach to this part of the world. The staff take good care of wheelchair users and I saw a couple of spare wheelchairs left so that passengers could use them if the walk seemed a bit far. The airport also participates in the lanyard scheme whereby travellers with non-visible disabilities, from dementia to autism or heart conditions, can ask at the reception desk for a coloured lanyard to wear so staff members will know they may need extra help.
I particularly noted that from the time a passenger heads to Departures, they pass three Automated External Defibrillators. One is in the concourse at the bottom of the steps. Two are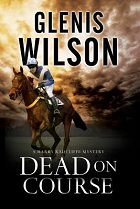 on the long walk to the plane gates, spaced out so that someone doesn't have to run for more than a couple of minutes in getting one to where it is needed. Well done.
https://www.bristolairport.co.uk/
This week's horse book is Dead On Course by Glenis Wilson ISBN: 9780727885449.
This thriller follows a jockey involved in more than racing. Britain is the setting. Rather more dead bodies are discovered by the same man than seems likely, but he has got himself mixed up with a few criminals in the previous book, which I had not read.
The characters are well drawn and distinctive, while fans of crime noir or Dick Francis's early books will find themselves at home.
http://www.goodreads.com/book/show/26265850-dead-on-course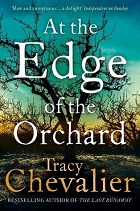 This week's nature book is At The Edge of The Orchard by Tracy Chevalier ISBN: 9780007350407.
This is a challenging read and doesn't give women an easy life nor happiness. From a farm couple who despise each other in the Ohio black swamp country, visited only by Johnny Appleseed selling his apple seedlings, having a child a year whether they survive the swamp fevers or not, we move through a violent affray to the contrast of the California redwood groves.
The men are the major figures and trees the major theme. We see how hard and bad life was, so that an apple orchard could produce fruit for eating but cider is preferred by some, just as an escape from reality.
http://www.goodreads.com/book/show/29588684-at-the-edge-of-the-orchard
This fortnight I offset fourteen pounds of carbon, planted a tree, gave a woman a biometric smartcard and helped protect the rainforest of Madagascar. All at
http://www.Care2.com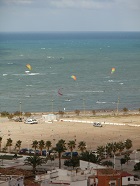 25th December 2017
Happy Christmas! Season's Greetings!
Recently I was attending a magazine launch at the Mansion House, Dublin, and I met one of my roving reporters from Spain, who updated me on a previous article. When we visited Denia on Spain's eastern coast, we noted a nice wheelchair access to get to the beach. But we didn't know that if you ring or text a set phone number, any day of the year, a service from the town will come and help visitors get down to the sea in wheelchairs. As we visited during a cool time of year we didn't observe anyone using this service, but I am sure during summer it is very popular. What a great idea.
https://www.spain-holiday.com/Denia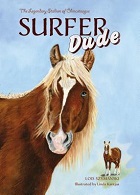 This week's horse book is Surfer Dude by Lois K. Szymanski, illustrated by Linda Kantjas ISBN: 9780764353666.
This is a good book for young readers which describes the way of a life for a genuine feral stallion on the coastal island of Assateague. The story is nicely told and illustrated on almost every page, bringing the salt grass and wind into the room.
I love that each page shows other wildlife as well, demonstrating that shore birds, squirrels and more all benefit from the nature sanctuary. We are shown the pony swim to Chincoteague and how the sales of some ponies pay for the upkeep of the remainder.
http://www.goodreads.com/book/show/34916027-surfer-dude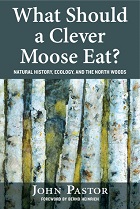 This week's nature book is What Should a Clever Moose Eat? by John Pastor ISBN: 9781610916776.
Thirty years of experience and fond rambling around the North American woods have gone into John Pastor's book, which engages us by posing seemingly simple queries like the title one, then demonstrates that the answers are more complex. Research carried out by ecology students and others, compared with notes from naturalists and explorers centuries ago, are building a jigsaw puzzle picture into which we are still slotting pieces.
Like, the beavers built dams which created ponds that led to meadows after the beavers were hunted. Why don't the trees reinvade the meadows? A student devised ingenious ways to learn about voles which frequented the meadows and woods, and how this played a part in where the trees could live. It's not always pretty.
http://www.goodreads.com/book/show/25362724-what-should-a-clever-moose-eat
This week I offset seven pounds of carbon, rescued a baby turtle, fed a seal and planted a fruit tree among other good deeds. Care2.com/
http://www.Care2.com
17th Dec 2017
For a change this week I am showing a useful looking item… This is called Firefly and it is an electrically powered one-wheel unit that attaches to the front of a wheelchair,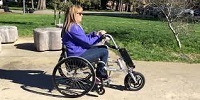 making it into a tricycle with its own lithium battery power!
I showed the pictures to a wheelchair user who said "Oh wow!"
I have not tested this so I don't know how effective it is, but it would certainly help with getting up ramps or travelling any kind of distance, and reduce sore hands. A wheelchair user's helper would have an easier time of it too. The information provided says it "fits most active wheelchairs and reaches speeds of 12mph."
I have chosen this link because it gives a great video demonstration of a wheelchair user simply fitting the Firefly and getting around easily. If you Google it, you will find a dealer for your area.
https://riomobility.com/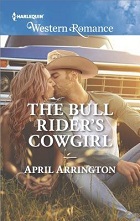 This week's horse book is a western romance, The Bull Rider's Cowgirl by April Arrington. ISBN: 9780373757435.
This exciting and vivid romance features a young lady who is determined to be a world champion barrel rider, chasing the rodeos to qualify. As Jen has a learning disability that makes reading difficult for her, she is not sure what she'll do after she has to quit rodeo - other girls might attend college. For now, she cares for her grey horse Diamond and stays away from the men.
But one bull-rider in particular might prove a distraction. Colt is a fine sportsman, but when his business-running parents are killed in a crash, Colt has to drop everything and go to care for his little step-sister, who has been raised around servants and is scared of ponies. Jen rightly feels that Colt should not have to do this on his own, so she makes the trip with him, missing out on points.
https://www.goodreads.com/book/show/30375612-the-bull-rider-s-cowgirl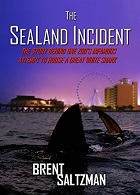 This week's nature book is The SeaLand Incident by Brent Saltzman ASIN: B01LW2F7BB.
This is a very unusual book and well worth a read. I'm in admiration of the author who took a whole lot of detailed research about keeping fish, sharks and whales in captivity, and took it one step further to conjure up for us the spectacle of a 16ft long Great White - in a tank.
The narrator is researching for a journalistic article about an incident which supposedly occurred in 2015 after Tropical Storm Ana, when a large shark was trapped in a sea inlet near popular tourist spot Myrtle Beach, South Carolina. Without spoiling matters, I can tell you that we understand very early that all did not go well.
Indeed, given the amount of warnings we are provided with on everything from complexity of maintaining correct water salinity, and transporting sharks without choking them, to large marine life killing trainers as the orca did in documentary Blackfish, it's hard to imagine any other outcome.
https://www.goodreads.com/book/show/31935158-the-sealand-incident
This week I offset seven pounds of carbon, planted a fruit tree in an African village, fed a rescued seal and raised a farm animal humanely. Care2.com
http://www.Care2.com
10th December 2017
This week I recommend a visit to the Ulster Museum in Belfast. Our class from Dublin Business School visited and as the day was bitter cold we walked through the grounds of the Botanic Gardens to the Museum entrance, and made a beeline for the café to enjoy a hot lunch. The dramatic installation of a sea of poppies was well worth a look; timed to coincide with Poppy Week, this ceramic flow of flowers was by Paul Cummins Ceramics Ltd.
Inside the Museum occupies five floors and has lifts to all, with some displays that sweep up through the whole building and others that are on themed floors. Among other interesting objects were a cannon from a Spanish Armada shipwreck, a skeleton of an Edmontosaurus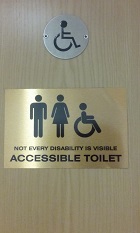 dinosaur and a stuffed champion Irish wolfhound. The ground floor presented the Troubles in Northern Ireland and how it affected local people. As we went up we went further back in history, to the post-Ice Age natural environment, with a skeleton of the Irish great deer next to a reconstructed model of the deer, also called Irish Elk. Further back we found meteorites and geology. Not forgetting the wickerwork dragons on the ceiling!
The restrooms are accessible, though all located on the ground floor, and I was pleased to note a sign explaining that not all disabilities are visible. This is especially thoughtful. Seating is provided at intervals through the galleries, but I did not find objects for touch or scent and there was not much in the way of sound effects. I observed a family including a young person with a learning disability enjoying the Ice Age animals. With a lot to explore, plan to spend a day in the Museum, or else to come back!
https://www.nmni.com/our-museums/ulster-museum/Home.aspx
This week's horse book is Show Stopper by Mary Monica Pulver. ISBN: 9781557739254.
This is a nice story from the point of view of describing an Arabian Horse show, or the early part of it, held in America. A murder occurs overnight and it's wrapped up rather quickly without too much forensic evidence. We get a lot of gossip about people doing bad things to horses in the hope of winning prizes and prestige. I'm pleased that we don't see much of this appalling behaviour.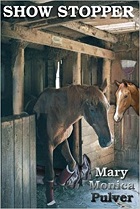 The series is about a male detective but in this book he is not in the picture and his wife, an amateur sleuth, does the investigating.
http://www.goodreads.com/book/show/1417088.Show_Stopper
This week's nature book is The Edge of Extinction: Travels with Enduring People in Vanishing Lands by Jules Pretty ISBN: 9780801453304.
The author has travelled a considerable amount and made the effort to meet people in marginal areas leading cultural lifestyles out of step with today's world. He mentions having been in China thirty years ago and the changes since. We see nomadic herders, fishermen, mountain dwellers and bird-catchers, everywhere from Mongolia to Finland to Australia.>br>
I commend the author for recording these ways of life, and noting difficulties such as strip mining or industry which encroach on their lands.
However I would have liked to see some suggestions from him as to how modern life can make improvements. Living on the fringe of civilisation would be cold, painful, hungry, physically strenuous, risky and isolating. There would be early deaths, especially for pregnant women, and high infant mortality. The role of women is not considered by the author, but these family-raisers would have unsanitary water and random access to food and clothing. With ever more water supplies being bought up by water-selling companies, how will some of these basic lifestyles persist? And is this a fair way to bring up children?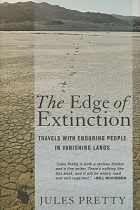 Options not considered by the author are available. Compromise allows people to live the way they choose, with modern assistance and contact.
The Turkish government gives grants to shepherds for solar panels which are carried on donkeys, in order for them to power up laptops. Cellphones, charged by solar panels worn on a backpack, may carry an app to diagnose eye diseases such as cataract and glaucoma on the spot, so doctors can provide targeted treatment to remote areas. The charity UNICEF uses public transport and local staff to provide vaccines and education in the remotest areas of the world. An origami microscope made of paper with inbuilt lenses and LED light source, can be used to diagnose diseases such as malaria.
http://www.goodreads.com/book/show/22210638-the-edge-of-extinction
This week I offset seven pounds of carbon, planted a fruit tree in an African village, and bought a woman a biometric smartcard so she can open her own bank account. All with care2.com.
http://www.Care2.com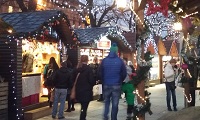 3rd December 2017
Getting in the festive spirit, this week I visited the Christmas Market at Belfast City Hall. Our
Dublin Business School
group had been booked in for a guided tour, so we were taken around City Hall which was nicely decked out for Christmas. We learnt about the 400-year-old charter of Belfast as a city; a painting showed that it was established in shipbuilding, linen making and farming at that time. The council chamber with opposing benches, journalists' seats and Lord Mayor's seat were all open to us and we saw paintings of Queen Victoria and Edward the Seventh who visited, as well as portraits of past Lord Mayors, and a ballroom which hosts charity and public events.
As we had climbed stairs to reach the upper floor I asked if the building was fully accessible,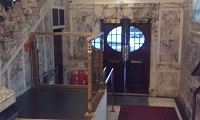 explaining that I blog about disability access. I had noticed that the upper floor had doors which opened at the push of a button, so I was pleased to learn that a lift is provided to take anyone with mobility issues to the upper floor and the building is accessible. Because I had asked, I was then shown a very handsome platform lift to help visitors get from the ground outside to the raised ground floor of the building.
The market outside was just as easily accessed and was all contained within the stout railings of the grounds. I bought artisan cheeses from a cheesemaker who had come over from Cheshire, and a simnel cake from a local cake maker. Hot foods and drinks, and many kinds of handmade gifts, were on offer as well as the chance for children to play in a snow globe. Well done to Belfast City Hall for putting on such a friendly event.
http://visitbelfast.com/whats-on/event/belfast-christmas-market-2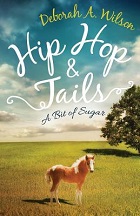 This week's horse book is A Bit Of Sugar by Deborah Wilson ISBN: 9781457542329.
This is a sweet story about a young girl who wants a pony of her own, and a family of good people who want her to be happy. The read flows easily and introduces various characters and issues.
I am sure the tale will be enjoyed by pre-teen readers. The girl heroine wants a pony and keeps saying so, and is then able to convince her parents to give her one. I was like that, but I was told that ponies cost a lot to keep on an ongoing basis and that when I grew out of the pony it would have to be sold. These points are established through the story later, but should have been explained to a fairly mature young lady.
http://www.goodreads.com/book/show/32470011-a-bit-of-sugar
This week's environment book is To The Poles Without A Beard by Catharine Hartley ISBN: 9780743231527.
This honest memoir is a contradiction in terms. Catharine became, with another woman team mate, the first British woman to walk to the South Pole - a year later they were the first British women to walk to the North Pole, making them the world's first women to walk to both Poles. And she tells us that she did this because she had nothing better to do.
Lacking a direction in life and disliking school, this young woman took stage manager jobs because they were easy and she was shy. She spent time travelling to remote places like deserts and Borneo, taking foolish risks travelling alone, while - this is what annoys me - having no understanding of the natural environment nor asking if she could help anyone. If I spent months living among rainforest people I would be asking the WWF if I could carry out species counts and asking UNICEF if they needed vaccines or school supplies delivered.
http://www.goodreads.com/book/show/2300641.To_The_Poles_Without_A_Beard
This week I offset seven pounds of carbon, planted a fruit tree in an African village, saved a turtle hatchling and raised a farm animal humanely. All for no cost at
http://www.Care2.com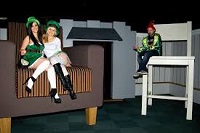 26th Nov 2017
This week I recommend a trip to the National Leprechaun Museum in the heart of Dublin. I visited with a young person, probably the best way to go, but all ages will enjoy the variety of themed rooms and settings, from a stone circle to a giant's kitchen. The legends are told by a folklore teller and we found plenty of things to play with or climb on - parental supervision required. A nice little café is called Brambles café and there is a gift shop too. Spooky stories feature in an evening opening event.
The museum is fully wheelchair accessible and has an accessible restroom. We found quite a bit of moving around is required but seating is provided. Nice for a cold wet day.
http://www.leprechaunmuseum.ie/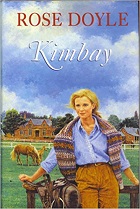 This week's horse book is Kimbay by Rose Doyle ISBN: 9780330341929.
Living in the big house at Kimbay after her father's death, a young woman has to decide whether to give the Irish stud farm and racing world two years in a make-or-break effort or to go back to her French boyfriend, a businessman in Brussels. Flora is more of an onlooker and decision maker than a hands-on person, though she does do hands-on work as well. For no reason I can see she lets anyone at all ride the hacking horses and bring strange horses into the yard at breeding season. There is a more experienced manager and she has a filly in training with a reasonable trainer. Flora however resents leaving the decisions to these people and gets their backs up while doing the wrong thing. Naturally there is an element who wants her to fail.
https://www.amazon.co.uk/Kimbay-Rose-Doyle/dp/033362744X/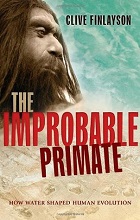 This week's environment book is The Improbable Primate: How Water Shaped Human Evolution by Clive Finlayson ISBN: 9780199658794.
This author has spent years studying the Neanderthals, especially the remnant population of Gibraltar, their last home. He's including Neanderthals, whose DNA has been found among modern humans, and Denisovans, the recently found Siberian group with a DNA which has also merged with humans, as humans. To me it is obvious that seashore, river valley, marsh and estuary are a better environment than open plains full of predators, for a small, fragile people. He says we followed water around as the climate dried and got wetter, as we moved around the world or the world changed around us. We were rain-chasers. The Sahara is the prime mover of such changes becoming a barrier to passage when dry but showing that at various times in the past there were rivers and lakes, now arid fossils.
http://www.goodreads.com/book/show/18695400-the-improbable-primate
This week I offset seven pounds of carbon, planted a fruit tree, saved a turtle hatchling, fed a rescued seal and other good works with
http://www.Care2.com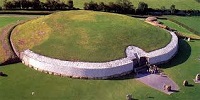 19th November 2017
This week I recommend a trip to Brú na Bóinne which is the visitor centre for the World Heritage Site holding Newgrange and other prehistoric tombs. When I was young a school trip to Newgrange meant getting off the coach and walking across a field. Now a major visitor centre is the only permitted access. Evidence of habitation and ceremonial burial dating back 6,000 years can be seen in the centre. The famous tomb of Newgrange, which marks winter solstice, is 5000 years old, older than the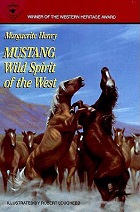 Pyramids at Giza, and a bus with guide takes visitors from the centre.
Wheelchairs are available to borrow and can be used in the centre and site, except that they can't enter the passage tomb - but a reconstruction of the chamber is in the centre. Restroom facilities are in the centre. The spacious café offers various choices including baked potatoes and salads when we visited.
http://www.worldheritageireland.ie/bru-na-boinne/
This week's horse book is Mustang: Wild Spirit of the West by Marguerite Henry ISBN: 9780689716010.
Now in Kindle format. Annie Bronn Johnston tells her own story from early childhood in Nevada through a crippling bout with polio which left her trapped in a cast and learning later to walk again. She married a young man who worked on and purchased her parents' ranch. Annie had her own mustang, Hobo, and had grown up around them as working horses, so she was horrified to find that mustangs were being rounded up wholesale from the wild country and sent to petfood plants.
As a part-time office worker Annie embarked on a paper crusade, calling in journalists, editors and schoolchildren as well as prominent local politicians. She could see that the Bureau of Land Management intended to allow profitable exploitation of every last wild horse to protect the interests of sheep and cattle grazers.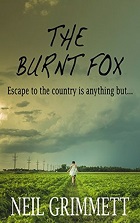 http://www.goodreads.com/book/show/901310.Mustang
This week's nature book is The Burnt Fox by Neil Grimmett ASIN: B01HDBX10E.
Neil Grimmett was a deeply talented writer who used portions of his earlier varied career for material, so here he tells of a man introduced to the work of gamekeeper on a Somerset estate. We'll expect a lot of the tale to be fiction for dramatic's sake but his skill at conveying location, atmosphere and a creeping sense of malevolence will make 'Burnt Fox' linger in your mind long after closing the book. The early part of the story is set in a Council sink estate, rich in its dreadfulness and the main character's desperation to escape. The wood-encircled manor house with ponds, mineshafts, ice house and tied cottage, seems like a way to better the family's fortunes.
http://www.goodreads.com/book/show/30968107-the-burnt-fox
This week I offset seven pounds of carbon, planted a fruit tree, gave a woman a biometric smartcard to open a bank account and funded the Jane Goodall Institute among other good works.
http://www.Care2.com
12th November 2017
This week I'm reminding readers to check ahead of visiting a place of interest, as many close or go on shorter days and hours for the winter, or over the Christmas period. The hours will be announced on their websites. The John F Kennedy homestead, which is located at Dunganstown, Co. Wexford, closes for the last week in December. I visited the family farm from which the Kennedy family set off to America, in 2002 and since then a new interpretive centre has been added. Here visitors can see the historic return home of John Kennedy in 1963, to meet his cousins. The history of the farmstead and the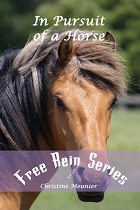 family are traced to modern day. This handsome stone farmhouse and outbuildings are wheelchair accessible with plenty of car and coach parking. At present there is no café, but a picnic area is provided.
http://www.kennedyhomestead.ie/
This week's horse book is In Pursuit of a Horse by Christine Meunier ISBN: 9780987533.
This is a short book for pre-teen girls who want to read about keeping and riding ponies. A few young girls are allowed to spend two weeks with a lady who keeps and deals in ponies, during the hot Australian summer. They may be able to buy or lease ponies if they can find ones to suit them. A good deal of basic information is imparted.
One of the families has recently moved to the area, and while both parents have jobs, they have leased a surprisingly large property and are hoping to make money from it by taking livery horses. A nice touch is consideration of stable management courses and qualifications.
http://www.goodreads.com/book/show/21393609-in-pursuit-of-a-horse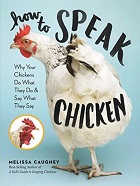 This week's nature book is How to Speak Chicken by Melissa Caughey ASIN: B06XPJPSN6.
This is a very enjoyable read with bright, colourful cheeky photos of chickens. The home flock kept by the author adopted her as one of them because she spent so much time with them, and they clucked and squawked to her in a way which she came to recognise as chicken language. They had separate alarm calls for danger on the ground or danger from the air, they had a greeting and a goodnight, and they even adapted a call to be the lady's name.
As well as behaviour of a free range flock, we get some history and modern science. When you see a few hens on a perch, the ones on the outsides of the row have each got one eye open to watch for predators, but half their brains are asleep.
http://www.goodreads.com/book/show/35498710-how-to-speak-chicken
This week I offset six pounds of carbon, contributed to Oceana, the International Animal Welfare Trust, the American Humane Association and Breast Cancer Research, as well as helping to educate a child through Children International
http://www.Care2.com
5th November 2017.

This week I recommend the Wexford Lavender Farm, as advised by my roving reporters Alison and Jimmy. Highly rated by Trip Advisor and seen on RTE, this Gorey, Co Wexford family farm has changed from dairy to organic lavender, barley and woodlands. The farm hosts a café and information centre, as well as a kids' playground and a cheerful train ride pulled by a quad bike around the farm. The main areas are all wheelchair accessible and the café
chairs can be moved. The woodland walk is not accessible for wheelchairs and the car park is gravelled. Guide dogs only are welcomed. Check the website before you go - not just for history and information about lavender's uses, but for opening days and times which vary according to the season.
http://wexfordlavenderfarm.com/
This week's horse book is a free short story on Kindle. Takoda and Horse by Andrew Grey ISBN: 9781627984201.
This won't take long to read, but it's worth making time to enjoy the sense of place and gentle prose. A young Lakota man drives up the mountain for a camp over the weekend, but ends up finding a more reliable way to travel. Is it true that a great man deserves a great horse, but the horse must do the choosing?
https://www.goodreads.com/book/show/17924656-takoda-and-horse

This week's nature book is Upstream: Searching for Wild Salmon, from River to Table by Langdon Cook ISBN: 9781101882887.
This very enjoyable look at wild salmon, the people who profit from them and threats to them, is a fine reminder that clean environment and wealth go hand in hand.
From restaurant owners to native fishermen, the men who decided to market fresh salmon as opposed to canned, and the legislations they all have to follow, we get a comprehensive view of the topic. We also get recipes, adventure and travel down the west coast of America.
https://www.goodreads.com/book/show/32573180-upstream
This week I offset seven pounds of carbon, planted a fruit tree, gave a woman a biometric smartcard so she could have her own bank account, and supported the Jane Goodall Institute.
http://www.Care2.com
29th October 2017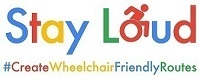 This week I'd like to mention a positive step towards getting accessible routes on Google maps. Belinda Bradley posted on Change.org: "Hello! Exciting news. We've been noticed. You all got #createwheelchairfriendlyroutes trending! And because of this, we have received Google's attention! They're extremely excited to collaborate and be involved. From this, I've been invited to discuss the possibility of these routes at their local guides event… We want disabled users to have the exact same service, mapping of routes and availability as any user." If transport and walking routes are accessible, visitors can enjoy many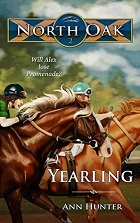 places of interest that have been made ideal for them. Getting there can be half the effort. You can view a petition and updates on this link.
https://www.change.org/p/google-maps-create-wheelchair-friendly-routes/u/21297820
This week's horse book is Yearling (North Oak #2) by Ann Hunter ASIN: B010S2Y9C4.
This sequel to Born to Run revisits a troubled young teen who has come to live on a stud farm in Kentucky. She has many problems still, from behavioural issues to being illiterate to seeing the breeding process. Just as she is settling in, getting competent at riding and making friends, the daughter of the farm owners tells her that the colt she loves is going to be sold at the fall auctions. The farm is a business, but it's enough to make our heroine resent everyone.
http://www.goodreads.com/book/show/26057373-yearling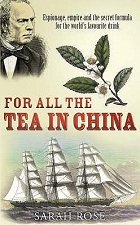 This week's nature book is For All the Tea in China by Sarah Rose ISBN: 9780091797065.
I've really enjoyed reading this book every evening. Robert Fortune, head of the Physic Garden in Chelsea, London, was sent out to China to search for and steal the secrets and seeds of tea.
The Scot led a charmed life for at this time, 1840s, China was largely closed to foreign travellers and resented having lost a war to better military technology and being forced to trade on British terms. Once he obtained tea plants, cuttings and seeds, he had to ship them, hoping the glass Ward cases would work. Then Fortune had to find out the trade secrets of making black tea and green tea.
The central theme of the book is the wonderful and finicky tea plants and their cultivation, harvesting and the preparation of tea.
http://www.goodreads.com/book/show/3081255-for-all-the-tea-in-china
This week I offset seven pounds of carbon, planted a fruit tree in an African village, raised a farm animal humanely and supported the Carbonfund.org. All for no cost at
http://www.Care2.com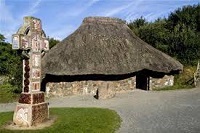 22nd October 2017.
This week my roving reporters Alison and Jimmy have recommended a visit to Wexford's Irish National Heritage Park. Situated near Ferrycarrig, on the River Slaney, this outdoor adventure recreates 9000 years of Ireland's history. Explore woods, tracks and ways of life then find a home-cooked meal in the café. The park is 30 years old and local naturalists enjoy birdwatching here.
Guide dogs only are welcomed. The Park is mainly wheelchair accessible and any paths not suitable are clearly marked. Mobility scooters can be borrowed for the day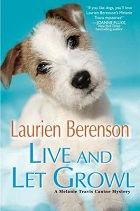 with a small charge. A hearing loop is installed, and audio sets are placed in three main points, Crannog, Ringfort and Viking, with particular emphasis on helping visually impaired visitors enjoy the sites.
http://www.irishheritage.ie/
This week's horse book is Live and Let Growl by Laurien Berenson ISBN: 9781496703385.
Well done to the author on keeping this series fresh. Melanie and her Aunt Peg with their large Poodles are in Kentucky looking into a matter of Peg's having inherited a brood mare. As Peg knows everyone in the dog show world, they meet up with a senior lady who used to be big in showing and take her to a show; a murder inevitably occurs as old wounds are re-opened. Plenty of the scene is set on a stud farm.
http://www.goodreads.com/book/show/27405532-live-and-let-growl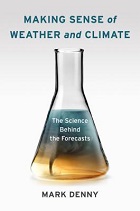 This week's nature book is Making Sense of Weather and Climate by Mark Denny ISBN: 9780231174923.
The author starts by saying that you don't need any more than a basic understanding of science and math to grasp his text. He proceeds with copious terms from physics and meteorology, so I'm recommending this book for those who are definitely interested in the science. Weather is the movement of air and water. From the water cycle and carbon cycle, the formation of hurricanes and tornados, and the results of extreme weather in terms of lives and cost, there is plenty to learn and plenty of reason to learn. The text is frequently illustrated with graphs, photos and line drawings. The Coriolis effect, centrifugal force and deep ocean currents are all discussed. Famous storm events such as Hurricane Katrina are cited, along with the drying up of the Aral Sea and the disappearance of California's water and aquifer. Major climate issues are on the world's discussion table.
http://www.goodreads.com/book/show/30151791-making-sense-of-weather-and-climate
This week I offset seven pounds of carbon, planted a fruit tree in an African village, fed a rescued seal, saved a turtle hatchling and supported Amnesty International. All at Care2.com
http://www.Care2.com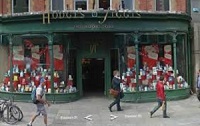 15th October 2017
Last week we were enjoying Octocon. While there I gained two roving reporters from Hodges Figgis, Ireland's oldest bookshop, which had kindly supported Octocon and had a fine display of SF&F books in its window as well as a stand at the Con filled with tomes.
Hodges Figgis is wheelchair friendly and has a lift to the first floor. The basement is not easily accessible, since this is an older building and there are limits to renovations that may be carried out. Staff are on hand however, friendly and willing to help fetch books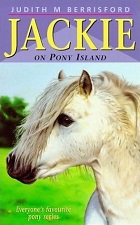 either from the basement or from higher shelves. I asked about large print books, but these are sent directly to libraries by the publishers. Hodges Figgis does stock books which are specially created for people with dyslexia and dyspraxia.
https://dublin.ie/living/articles/dublin-treasures-hodges-figgis/
This week's horse book is Jackie on Pony Island by Judith M. Berrisford. ISBN: 9780340575468
In this adventure Jackie and her staunch friend Babs go with their ponies to explore nearby Pony Island which has a causeway covered by the high tide. Holiday cottages are available on the popular island and the girls befriend three young people who are giving pony rides on the beach, trying to raise funds to keep their ponies over winter. Many misadventures follow, from colic to near drowning to scoundrels and thieves. This book really has a lot crammed into it and a young reader can learn a great deal whether or not they like riding. Other than not having mobile phones the story doesn't feel too dated.
http://www.goodreads.com/book/show/7322890-jackie-on-pony-island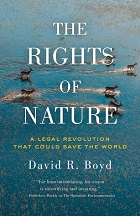 This week's nature book is The Rights of Nature by David R. Boyd ISBN: 9781770412392.
I heartily recommend this intriguing book about laws and consequences. If at one time enslaved peoples, women and non-landowners did not have legal status as persons with rights, but now they do, what is the logical progression? The author shows how cases have been brought to try to grant rights, legal person status and other issues on behalf of primates, orcas and other creatures, even to the Great Barrier Reef. We get a chapter on the various intelligences of these animals and birds, with fascinating studies and examples.
While much of the book focuses on USA with the snail darter habitat being destroyed by damming and the spotted owl being placed at risk of extermination by logging, moving forward to the corporate bullying of fracking and factory farming, other nations are studied too. India, with the Asiatic lion and the grotesquely polluted sacred river Ganja, Costa Rica and Ecuador with constitutional changes to protect rainforest habitat, and more.
http://www.goodreads.com/book/show/34014616-the-rights-of-nature
During the past fortnight I offset fourteen pounds of carbon, planted a fruit tree in an African village, provided a woman with a biometric smartcard to open her own bank account, raised a farm animal humanely, supported breast cancer research, supported Amnesty International and more. All free at
http://www.Care2.com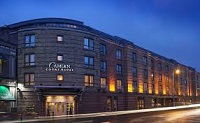 1st October 2017
This week my roving reporter Allan has recommended the Camden Court Hotel in Dublin. This hotel, which has hosted Octocon, the Irish National Science Fiction Convention, for the past several years, is very accessible. Entrance, foyer, bar, restaurant, convention centre are all wheelchair accessible and the hotel can provide fully accessible rooms. Particularly recommended is a swimming pool downstairs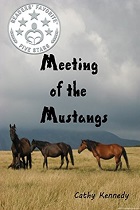 which is very accessible too. The hotel is on Dublin Bus routes.
http://www.camdencourthotel.com/
This week's horse book is Meeting of the Mustangs by Cathy Kennedy. ISBN: 9781310122767.
This unsentimental novella follows the tradition of Smoky or Flicka in presenting a horse running loose with mustangs on the mountains, then passing through the hands of owners. The dangers of wild living are certainly shown with several foals not surviving to adulthood and the herd preyed upon by cougars and bears. Humans are not always kind or thoughtful, but the handsome quality of the black colt is recognised, making him valued more than other mustangs.
http://www.goodreads.com/book/show/31824341-meeting-of-the-mustangs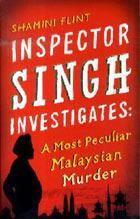 This week's environment book is A Most Peculiar Malaysian Murder by Shamini Flint. ISBN13: 9780749929756.
Inspector Singh is a Sikh but not, we gather, a wholly devout one, who is quietly married, clean-living but too fond of his food. He isn't the most popular policeman in Singapore and to get rid of him his superiors keep sending him on foreign cases involving Singaporean citizens.
I thought one strong aspect of this otherwise standard murder story with recognisable characters and tensions, was the issue of illegal rainforest logging in Borneo. Forest is being cleared wholesale and oil palm plantations set, because this highly productive crop is edible and can make biofuel.
http://www.goodreads.com/book/show/6483054-a-most-peculiar-malaysian-murder
This week I offset seven pounds of carbon, planted a fruit tree in Africa, fed a rescued seal, saved the Peruvian rainforest and raised a farm animal humanely. All for no cost at
http://www.Care2.com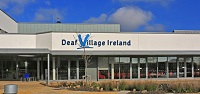 24th September 2017
This week Ireland held Culture Night which is an annual evening of celebrating culture by various places opening doors to visitors, holding talks, tours and parties. One such location was Deaf Village, a centre which exhibited artworks and short films by people who are Deaf or hard of hearing. The event was also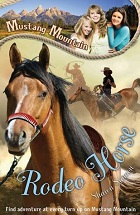 part of their Irish Sign Language week.
https://culturenight.ie/event/deaf-village-ireland/
This week's horse book is Rodeo Horse by Sharon Siamon. ISBN: 9781405243100.
A trio of pals are being split up for a few months, two of them being cousins. One girl is from New York and the other two are more into ranches and horses. At this point various adventures have left them with a mustang mare, Shadow, not broken yet, and they are in Canada but not at Mustang Mountain ranch, learning barrel racing with another two young people they meet. I enjoyed the horse scenes and some of the girls' changes in personality were funny, as they gain new interests and grow up a bit more by taking responsibility.
http://www.goodreads.com/book/show/21050600-rodeo-horse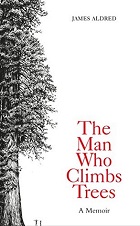 This week's nature book is The Man Who Climbs Trees by James Aldred. ISBN: 9780753545874.
As a tree surgeon, I'm rating this my favourite book of the year. The author shares with us some of his adventures while climbing trees, either for pleasure or while rigging cameras and filming for BBC and National Geographic.
These are no ordinary trees. The tale combines tree knowledge and mountaineering as James shoots a catapult - in extreme cases a crossbow - to carry a fishing line over the first branch, 170 ft in the air. The falling weighted line is then used to pull up a rope, nylon in the early pages, Kevlar by the end. The climber then uses his harness, clamps and karabiners to hoist himself manually. After that he can start to climb. Taking note of bark features, flowers, fruit or nuts, insects, spiders, bird life, iguanas, primates and the rather large harpy eagle who sees him as a threat to her nest.
http://www.goodreads.com/book/show/33154390-the-man-who-climbs-trees
This week I offset seven pounds of carbon, planted a fruit tree, saved a turtle hatchling and supported Children International. All for no cost at
http://www.Care2.com
17th September 2017
This week my roving reporter Pat has recommended a visit to Lidl in Sallynoggin.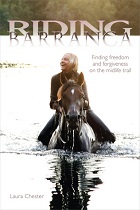 When she parks at the supermarket she can park under cover and take an elevator to the shop floor. This is very helpful to her when planning a shopping trip. I am always glad to get recommendations for places of interest to visit which go further to be accessible.
This week's horse book is Riding Barranca: Finding Freedom and Forgiveness on the Midlife Trail. ISBN: 9781570765780.
Partly autobiography, partly travel writing, this is a horsewoman's tale. Laura Chester had a fraught relationship with her mother and riding was a way to escape from tension and just be herself. Barranca her favourite horse is a Missouri Fox-trotter with a four-footed walking gait and he covers ground in Arizona with her effortlessly. The drawback of her local trail ride however is the possibility of meeting armed smugglers, drug stashes and desperate immigrants. Another concern of Laura's is mining for metals which may be polluting ground water.
http://www.goodreads.com/book/show/16115341-riding-barranca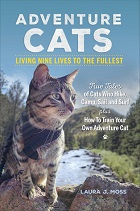 This week's environment book is Adventure Cats by Laura J. Moss. ISBN: 9780761193562.
This is a smashing look at cats who share outdoor adventure with their owners. We're advised on harnesses, RFID tagging, vaccinations, warm jackets, travel crates, lifejackets for sailing and more. The photos alone are worth buying the book for in my opinion but the research and advice make it a splendid resource. I also love the travellers' tales, like the hikers who adopted two abandoned kittens while on a hike.
http://www.goodreads.com/book/show/30754033-adventure-cats
This week I offset seven pounds of carbon, planted a fruit tree in an African village, bought a woman a biometric smartcard so she could have her own bank account and helped protect the Peruvian rainforest. All for no cost at
http://www.Care2.com

10th September 2017.
This week I'm recommending Odeon Cinemas in Ireland. They are working hard to make the cinema accessible for individuals and families. For people with visual impairment, a headset can be provided for some films which carries a verbal description of scenes and actors' body language. A person with hearing difficulty can avail of a hearing loop, and subtitled performances are listed separately. Someone in a wheelchair can book a wheelchair space and someone needing a carer to help them enjoy the film can bring one free of charge when producing the appropriate card. Assistance dogs are allowed.
Also the cinema holds special screenings which are autism friendly, with no ads or trailers, and hope that in this way people with developmental needs can learn to attend and enjoy regular screenings with family. Great move! Each specific cinema has its facilities listed at the bottom of its page on the Odeon site.
http://www.odeoncinemas.ie/
This week's horse book is Black Beauty by Anna Sewell.
Anna Sewell was crippled as a girl, and lay near a window where she could watch the horses in the street. She became acutely aware of their working conditions and wrote 'Black Beauty' to tell it from a horse's point of view. This coincided with compulsory education, so for the first time the working class children could read. This raised awareness of the problems at the time, from overwork to a lack of drinking troughs on the streets, to the cruel bearing reins on carriage horses. The fact that working people were so dependent on their horses was another factor.
Anna Sewell's gravestone was destroyed to make space in the graveyard not many years ago. A cartoon published in a national newspaper showed a child sitting reading 'Black Beauty'. The caption was - "The monument to Anna Sewell that they cannot destroy."
http://www.goodreads.com/review/show/721942128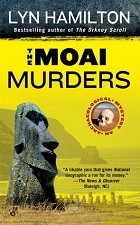 This week's environment book is The Moai Murders by Lyn Hamilton. ISBN: 9780425208977.
Great mystery. I'd previously read one by this author which was set in and around the Canadian antiques shop owned by the heroine. This book goes to Easter Island for almost all the story, in one of those mysteries involving a closed circle of people who know each other for a reason, in this case propounding rival theories about life and myth and moai on Easter Island.
Moai of course are the giant stone heads. As the heads all represent men, I was pleased to encounter some legends about women in the book.
http://www.goodreads.com/review/show/2109284944
This week I offset seven pounds of carbon, planted a fruit tree, fed a rescued seal, raised a farm animal humanely and helped protect the Peruvian rainforest.
All for no cost at
http://www.Care2.com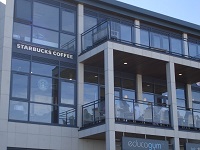 3rd September 2017
This week my roving reporter Pat recommends visiting the Starbucks coffee shop in Blackrock, south Dublin. She tells me a lift is installed to assist patrons to reach the top floor where they can sit and enjoy marvellous sea views. Wonderful to see a business paying attention to the needs of local patrons.
https://www.yelp.ie/biz/starbucks-blackrock-3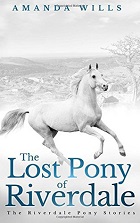 This week's horse book is The Lost Pony of Riverdale by Amanda Wills. ISBN: 1511567112.
Poppy and her dad, stepmother and half-brother aged six, move to Devon. Poppy is sure she'll be unhappy until she is promised the old pony that comes with the house, which brightens her outlook, only to discover that Chester is a donkey. I found this so funny and I could see a lot more humour in the tale, like young Charlie's dedication to tracking a big cat loose on the tors. By involving more of the local community we learn about a tall grey pony which used to live at Riverdale with the donkey, but has not been seen in years. Could he be running wild, and how would he escape the annual roundups?
http://www.goodreads.com/book/show/28257241-the-lost-pony-of-riverdale-the-riverdale-pony-stories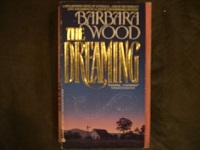 This week's environment book is The Dreaming by Barbara Wood. ISBN: 9780380715930.
Joanna Drury, daughter of a woman who had missionary parents and lived among Aborigines for a few years, sails from England in 1871 to find out what haunts her dreams.
We meet the colonial sheep farmers, see their rough ways of life and the cycle of shearing and lambing in the outback, though the red heart was unexplored at this time (or explorers had not returned alive) and some thought it possible there was a great sea in the centre of the continent. With the inundation of the land by new animals in great numbers, it wasn't long before pests and diseases caught up and some farmers faced ruin. As did their wives, who had made for themselves a virtual English closed society. And we meet Sarah, a half caste girl living with Joanna and her new family.
http://www.goodreads.com/book/show/2682755-the-dreaming
This week I offset seven pounds of carbon, planted a fruit tree, saved a turtle hatchling and helped preserve the Peruvian rainforest. All for no cost at
http://www.Care2.com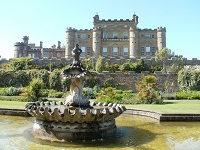 27th August 2017
This week I recommend a visit to Culzean Castle in Scotland, on the west coast near Girvan. The handsome National Trust house is full of treasures like the contents of the Royal Armoury which were shipped up when they became outdated. The ground floor is easily accessed by wheelchair and the upper floors are partly in use as a hotel so not generally open to the public, but a lift is available to the rooms you can visit. The outbuildings such as the stable courtyards are converted to shops and a teashop with level entry - I enjoyed the secondhand bookshop. However the castle is not open during winter.
As well as the house you can explore the grounds and park. Wheelchairs and motorised wheelchairs are available and booking in advance is advised. Accessible restrooms are available and accessible parking is provided. The woodlands and strand are not easy to access but the formal gardens are very enjoyable to visit. I saw several different species of lichen on the apple trees, showing that the air is very clean.
http://www.nts.org.uk/Visit/Culzean-Castle-and-Country-Park/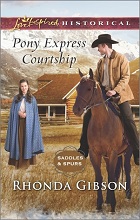 This week's horse book is Pony Express Courtship by Rhonda Gibson. ISBN: 9780373283514.
The Pony Express theme caught my eye. We don't have a lot of detail about this postal carrier, but we do know that by riding relays on fast, tough horses, the young men were able to take mail from Missouri to Sacramento in ten days through bandits, native warriors and natural hazards. The author supposes that a home station might have been set up along the route, in this case a small homestead with sons and horses to provide relays. The lady homesteader is a widow with a daughter and several adopted sons, who has to suffer the wagging tongues of townsfolk when an official of the Pony Express arrives to stay with her while he swears in and trains the lads. This is an inspirational story which is a good fit for the times, meaning that the romance which develops is suitable for reading by YA readers as well as adults.
http://www.goodreads.com/book/show/26721570-pony-express-courtship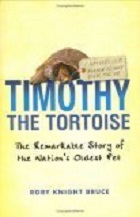 This week's nature book is Timothy The Tortoise by Rory Knight Bruce. ISBN: 9780752868721.
This is a nice look at the resident tortoise at Powderham Castle, best known to me as the location for the film of The Remains Of The Day. The author had first met him while aged four, on a visit to Timothy in the rose garden, and later returned to interview him. Timothy, a Mediterranean spur-thighed tortoise, died at a great age. The tale visits all the people who owned either Timothy - since the Crimean War - or the castle - the earls of Devon and their families. We see how tortoises were used as live food stores aboard ship, how bombing made Timothy dig his own bomb shelter, and his rich diet of strawberries, dandelions and wisteria blossoms.
http://www.goodreads.com/book/show/256911.Timothy_The_Tortoise
This week I offset seven pounds of carbon, planted a fruit tree and provided a woman with a biometric smartcard to open her own bank account, as well as supporting Children International and Defenders of Wildlife.
http://www.Care2.com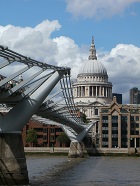 20th August 2017
Visiting London recently I was struck by the fact that the Millennium Pedestrian Bridge - called the Harry Potter bridge by a child I heard at the time - has got a lift to take users up to the top of the access to the bridge. This is because the bank rises sharply from the waterside and several steps are provided to get crossers to the access. Well done for fitting this lift which lets everyone enjoy the crossing between St Paul's Cathedral and the Tate Modern Gallery.
http://www.tate.org.uk/visit/tate-modern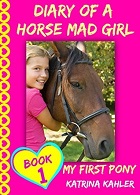 This week's horse book is Diary of a Horse Mad Girl by Katrina Kahler. ISBN: 9781310207068.
This is a lively active tale, following a girl aged nearly nine who is lucky enough to be given her first pony. Sparkle is a calm palomino mare 13 hands high, just right and older now but still keen to jump and have fun.
I wasn't entirely keen on the way that the young girl is given a pony while not knowing much about them or being an advanced rider, but her parents have the land and she was bought a schoolmaster pony. We see a few accidents and escapes during the tale to underline that you can never be prepared enough. I like that the mom in the tale says you will get what you focus on, which is usually the case.
https://www.goodreads.com/book/show/18915806-diary-of-a-horse-mad-girl

To celebrate International Orangutan Day I'm recommending Orangutan: A Day in the Rainforest Canopy by Rita Goldner as this week's nature book. ISBN: 9780983633358.
What a beautiful book! I can't express how much I admire the art and writing which has brought this rainforest into my room. We follow young Orangutan as he lives with his mother in the canopy, licking the rain off his fur, finding durian and figs to eat, making comfy nests to sleep in and evading the odd predator.
I especially enjoy that we see the whole colourful habitat, with the other animals and birds that inhabit the forest.
https://www.goodreads.com/book/show/26534512-orangutan
This week I offset seven pounds of carbon, planted a fruit tree in Africa, rescued a turtle hatchling and saved the Peruvian rainforest. All at Care2.com
http://www.Care2.com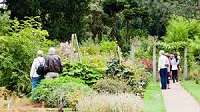 13th August 2017
This week my roving reporter Annette has recommended visiting the Chelsea Physic Garden. This feast for all the senses sits on the banks of the Thames, tucked away like a little oasis in the heart of London. Originally this was an apothecary study garden, where medicinal plants were cultivated for teaching purposes and barges would moor conveniently. The garden then became useful for introducing newly discovered plants from around the world into Britain, as it has a mild microclimate and gardeners were keen to propagate new plants and discover their healing properties. This included tea!
A wheelchair is available for visitors, and step free access is provided at one entrance with a non-reservable disability parking bay beside it. Assistance dogs are welcome. The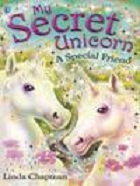 café is open every day but Monday, a great way to explore culinary herbs and aromatic teas. As with many historical buildings however, the Gallery is only accessed by stairs. But with 5,000 varieties of plants you might have enough to explore outdoors.
http://chelseaphysicgarden.co.uk/
This week's horse book is A Special Friend by Linda Chapman. ISBN: 9780141313467.
This is an enchanting tale for young readers. Lauren has a pony called Twilight who turns into a unicorn and can talk to her. Lauren meets a small pony called Moonshine at a local riding school. She thinks Moonshine looks so like Twilight that she must be another unicorn. But a different person has to be a unicorn friend for each pony to allow them to change. Then Lauren finds that a boy who is only staying in the area has quietly befriended Moonshine.
http://www.goodreads.com/book/show/2440810.A_Special_Friend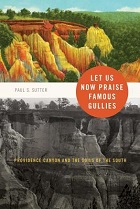 This week I recommend nature book Let Us Now Praise Famous Gullies by Paul S. Sutter. ISBN: 9780820334011.
I found this an interesting look at the land and its history. The Grand Canyon demonstrates the power of erosion of a mighty river, over aeons; the Providence Canyon however came about swiftly through ill-thought farming practices after homesteaders took over the land from Creek Native people in Georgia. Looking at the craggy, continually eroding gullies of marine sedimentary soil, we have to say that if good farmland was ruined, at least it leaves a pretty and educational attraction. There is also a nature reserve today which includes the plum azalea not found elsewhere.
http://www.goodreads.com/book/show/25159638-let-us-now-praise-famous-gullies
This week I offset seven pounds of carbon, planted a fruit tree in Africa and provided a woman with a biometric smartcard to open her own bank account, as well as supporting Amnesty International.
http://www.Care2.com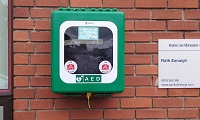 6th August 2017 This week I'm praising Dublin's high level of installation of and awareness of AEDs or Automated External Defibrillators. Having just returned from a few days in London during which I did not see a single AED or a sign directing me to one, I appreciate the frequency of this lifesaving first-aid appliance at home. I see AEDs around me in supermarkets, airports and outside banks (as in my photo). I have seen a sign on the building site at Trinity College on Pearse Street saying that, besides the usual safety gear being required, an AED is on site. If you do not know where to find an AED, or the place where it is kept is locked, it may as well not be installed. Think of this gadget as a life buoy; notice it, and respect it.
http://www.aedireland.ie/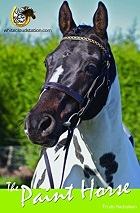 This week's horse book is The Paint Horse by Trudy Nicholson. ASIN: B00TGZ1P1I.
This is a short story which serves to introduce us to a series of YA books about horses and young people who love them. I found the writing to be enthusiastic but not polished. A girl who has had a paint - pinto to me - horse in the past, gets one final chance to save him from a sad fate.
http://www.goodreads.com/book/show/24946026-the-paint-horse/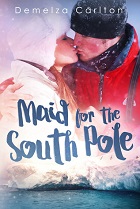 This week's nature book is Maid for the South Pole by Demelza Carlton. ISBN: 9781370152216.
This is an adult romance which makes excellent use of the remote location of Antarctica.
The eponymous maid is actually a meteorology student who is working as a maid in an Australian resort to keep income coming in. She gets the chance to work as a paid researcher on an Antarctic trip instead and jumps at the chance, later filming a vlog. Also along is a male penguin researcher who contributes quite a lot about king penguins, whose population is increasing now they are not being hunted anymore, but he falls through a lava tube on volcanic Heard Island early on and needs to be evacuated with serious injuries.
http://www.goodreads.com/book/show/31704369-maid-for-the-south-pole/
This week I offset seven pounds of carbon, planted a fruit tree, raised a farm animal humanely, protected the Peruvian rainforest and aided Breast Cancer Research.
http://www.Care2.com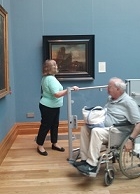 30th July 2017.
Recently I visited the National Gallery of Ireland in Dublin, which has re-opened after a major refurbishment. I was delighted to see several wheelchair users having a good time getting around and enjoying the Irish and global art. The gallery itself is free admittance but a special exhibition has a charge, which is reduced for seniors and people with disabilities.
Wheelchairs are available to borrow and the doors are accessible. The large lift between floors does not have Braille on the buttons but the numbers on them are raised and the lift speaks the floors. As some galleries are separated by a higher or lower level with just a few steps, small wheelchair lifts have been installed as you see in my photo. Accessible restrooms and dining also feature, with many choices of hot and cold foods. Guide dogs are welcome and large text guides can be provided. The Gallery runs tours for visitors who are hearing impaired or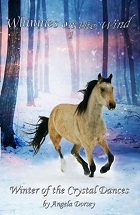 vision impaired, and they state that any courses they run are tailored to the individual.
https://www.nationalgallery.ie/
This week's horse book is Winter of the Crystal Dances by Angela Dorsey ISBN: 9781927100141.
This atmospheric gentle fantasy is highly enjoyable and should be loved by girls who like horses. A girl aged thirteen and her artist mother live in a mountain cabin without electricity. They ride horses and watch the local bands of mustangs. But now the winter has brought deep snow, and this might be good for scenic paintings but it's no help to wild creatures in need of food.
Told by Evy, who has the gift of being able to feel the emotions of the horses, and sometimes communicate with them, this winter's tale is replete with change and responsibility; with friendship.
http://www.goodreads.com/book/show/21218620-winter-of-the-crystal-dances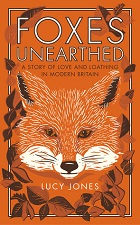 This weeks' nature book is Foxes Unearthed by Lucy Jones. ISBN: 9781783961498.
Hunting is now illegal in Britain but drag hunts continue and sometimes they kill foxes. We start by finding the fox in fables, folk tales, furs and rural names like Todhunter. Moving on to a night with a fox shooting professional, which can be distressing. Be prepared for a few days out with hunts, including the saboteurs' point of view. Urban foxes, rescued foxes and foxes in the media conclude the picture.
We're told more foxes are shot than ever, foxes generally do not take live lambs, and foxes may spread wildflower seeds in their scat.
http://www.goodreads.com/book/show/27220154-foxes-unearthed
This week I offset seven pounds of carbon, planted a fruit tree in Africa, and bought a biometric smartcard so a woman can have her own bank account. All at
http://www.Care2.com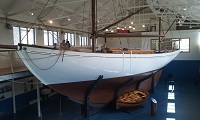 23rd July 2017
This week I recommend a visit to Asgard, a yacht owned by Erskine Childers, author of The Riddle of The Sands, and his wife Molly. The couple and friends engaged in a massive gun-running operation to arm the rebels before the 1916 Rising. The story of sailing Asgard to Belgium to collect the rifles and ammunition is told in a daily diary. The yacht was bought by the State, used as a sail training vessel and then retired before being recently restored.
I like that Asgard is housed in a separate building at Collins Barracks Museum, which has been made very accessible. A ramp leads to the door, and the smooth floor has lots of room to wander around the yacht. The upper level is reached by a lift which has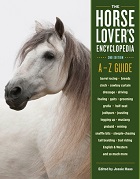 Braille and speaks the floors. In case the lift cannot be used to return, I noticed a wheelchair refuge point with a voice alert facility. The nearby Museum has accessible restrooms and cafe, and is near the accessible Luas tram line, while car parking includes wheelchair spaces and electric vehicle charging.
http://www.museum.ie/Decorative-Arts-History/Exhibitions/Current-Exhibitions/Asgard
This week's horse book is The Horse-Lover's Encyclopedia by Jessie Haas. ISBN: 9781612126784.
I love this book with its many colour photos of breeds and activities. I don't recommend giving it to a young person who just needs a basic pony care book to start. This has so much content that a real horse lover will enjoy looking through the breeds, including recent American breeds like the American Curly and Azteca, or the sports, like barrel racing and four-in-hand carriage driving. We see a few interesting items and some ailments.
http://www.goodreads.com/book/show/30648726-the-horse-lover-s-encyclopedia-2nd-edition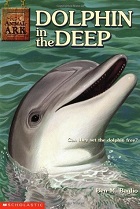 This week's environment book is Dolphin in the Deep by Ben M. Baglio. ISBN: 9780439230216.
This well-written book for young readers raises some serious animal welfare issues on a holiday in Florida. When I read this it was written by Lucy Daniels, a pen name. Mandy Hope loves dolphins and while in Florida she visits a dolphinarium. The owner just cares about the money visitors pay to watch the dolphin show but Bob and Bing, the stars, are real live animals. Bob becomes ill and gets good vet care but sadly he dies. After that Bing is depressed and lonely. Rather than forget about it, Mandy wonders if she could return Bing to the open ocean.
http://www.goodreads.com/book/show/527129.Dolphin_in_the_Deep
This week I offset seven pounds of carbon, planted a fruit tree, fed a rescued seal, and raised a farm animal humanely as well as supporting breast cancer research. All at
http://www.Care2.com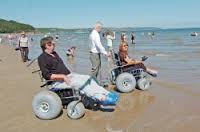 16th July 2017
This week a few people have been recommending beaches in Cornwall, for wheelchair access, so I'm picking a spot called Summerleaze Beach in Bude, Cornwall which comes highly recommended on a site called wheelchairtravelling.com. The council has built a wheelchair friendly car park and restrooms, with level tarmac path to the beach and down the sand. Beach wheelchairs can be hired for a deposit and small daily fee. The natural features include dunes and pools, with a nearby canal. As this is a popular beach it is patrolled by lifeguards. Sounds like a wonderful spot for summer weather!
http://www.wheelchairtraveling.com/englands-top-5-accessible-beaches/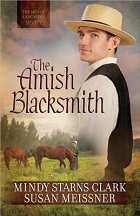 This week's horse book is The Amish Blacksmith by Mindy Starns Clark and Susan Meissner. ISBN: 9780736957366.
The tale of a young man learning to be a farrier, apprenticed to the Amish blacksmith, is entertaining and gentle. Between his girlfriend and a young lady who returns to the area after some time away, there is plenty of female interest.
This is also a story about horses and we learn that meat buyers throng the country auctions in these towns, but the Amish value horses as work animals. By contrast we meet a show rider on Warmbloods who might spend a thousand dollars on a pair of boots.
http://www.goodreads.com/book/show/19501621-the-amish-blacksmith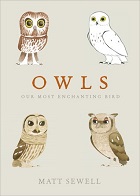 For a nature book I have chosen Owls by Matt Sewell. ISBN: 9780091959999.
I love this whimsical, gentle book with its colourful portraits of owl species and just enough text to make each one memorable. We learn that the night hunters have adapted to environments from forest to desert, from snowy tundra to rainforests. There's snippets of classical lore and native folklore, early discoveries and up to date classification of the newly found Omani Owl.
http://www.goodreads.com/book/show/23347178-owls
This week I offset seven pounds of carbon, planted a fruit tree, fed a rescued seal, saved a turtle hatchling and other good works.
http://www.Care2.com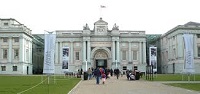 9th July 2017
This week I can recommend a visit to the Maritime Museum in Greenwich, London. The main museum is in a historic building which is fully wheelchair accessible. This is the largest maritime museum in Britain and possibly in the world. One day won't be enough to see all it holds! An entire gallery is given to Nelson's era while another shows the sad history of slave trading; I saw lighthouses, tea clippers and steamships celebrated and there are always special exhibits - at present one on the Franklin expedition to find a Northwest Passage. Special exhibits have a charge, and carers for people with disabilities can enter free. Wheelchairs are available to borrow and there are large lifts to all floors. The restrooms and baby change rooms are accessible. Food is provided in a large central area with free standing chairs and tables, and room for kids to play at the Great Map of the world's oceans. The staff have been trained in recognising disability and there are cloakrooms, hearing loops and large print guides. Assistance dogs and Guide Dogs are welcome and some tactile exhibits are provided.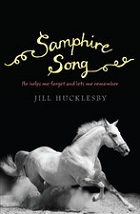 Recently the Museum trialled driverless cars to help visitors travel between the gates and the building. Accessible transport to the grounds can be by Docklands Light Rail or the Thames river ferries.
http://www.rmg.co.uk/national-maritime-museum
This week's horse book is Samphire Song by Jill Hucklesby. ISBN: 9781405252256.
Samphire is a part-Arabian grey stallion in the New Forest, England and teenager Jodie falls in love as soon as she sees him. Buying him in an auction seems like her dreams coming true, but then her priorities have to change.
Jodie's father, a pilot in the RAF, was killed in an accident, and her younger brother Ed has a kidney disease requiring dialysis. Their mother writes a gardening column to support the close-knit little family. Jodie has volunteered in a riding stable in exchange for rides, so she is well aware of the work associated with keeping horses. Samphire needs much more careful handling however and has to be broken to ride.
http://www.goodreads.com/book/show/11710365-samphire-song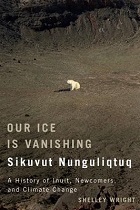 This week's environment book is Our Ice Is Vanishing by Shelley Wright. ISBN: 9780773544628.
I found this an interesting read and recommend it to anyone concerned about climate change or traditional ways of life being lost. The focus is on the Canadian Arctic where the author, a Canadian, went in the past to teach law to students in a Native town. She writes this book from a ship sailing unimpeded through the Northwest Passage.
By comparisons with historical exploration the author shows us that in the 19th century a northwest passage was not feasible, though the Inuit lived on the ice which supported small numbers. As the world has been warming ever more rapidly, a passage was eventually attained by Amundsen who took three years to do it, staying to live with Inuit and learn their skills for 18 months.
http://www.goodreads.com/book/show/22210340-our-ice-is-vanishing-sikuvut-nunguliqtuq
This week I offset seven pounds of carbon, planted a fruit tree in Africa, saved a turtle hatchling and helped protect the Peruvian rainforest, all at
http://www.Care2.com
2nd July 2017.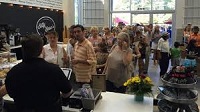 This week my roving reporter Martina has recommended a look at Bitty and Beau's coffee shops. A couple named Ben and Amy Wright in Wilmington, North Carolina, founded this business in January 2016. As they had two children, named Bitty and Beau, with developmental disabilities, they looked into employment for them and found that between 70% and 85% of people with special needs are unemployed in the US. Since coffee shops are popular it seemed like a good move to open one where people with disabilities were not just welcomed but trained and employed.
So enjoying a cup of specialty coffee can help the whole community and you may get the chance to participate in activities like dancing, besides buying merchandise to show your support.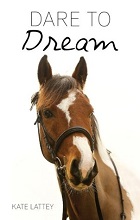 https://www.bittyandbeauscoffee.com/
This week's horse book is Dare to Dream by Kate Lattey. ISBN: 9781301911639.
Marley and her two older sisters live on the family farm, but when we meet them, they are all that is left of the family. Van and Kris work hard, breaking and training ponies to sell, competing for money prizes. Marley does her bit but she is getting fed up with having good ponies sold, just to meet mortgage payments. She'll never get to the top of her sport this way. Then a new unbroken pinto pony is brought in, Cruise Control, and her dreams grow.
Show jumping and training for a living is tiring, heavy, expensive and draining, and the courageous girls are up against anyone from weekend riders on pet ponies to wildly expensive mounts for spoiled kids with pushy parents. They don't have time to meet friends or do anything outside the sport; they find that winners are not popular. The New Zealand setting is well brought to life, with a major show requiring a ferry crossing of the Cook Strait.
http://www.goodreads.com/book/show/19385155-dare-to-dream
This week's environment book is Money Logging by Lukas Straumann. ISBN: 9783905252682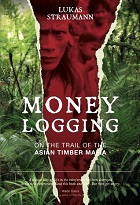 This investigative look at the Malaysian logging firms and palm oil plantations on Borneo, shows that greed, corruption and humanitarian nightmares are not confined to the usual suspects in Africa.
A ruling family, by selling timber licences and permits to exploit, became billionaires. They were backed by global banking organisations on the basis that the island's economy should benefit. However the hardwood timbers have been sold to the timber trade, oil palm plantations are filling the land, sterile monocrops by comparison, and the native people have been shunted aside. The soil is eroding away and with no volcanoes, the island loses more earth in every monsoon season. Landslides are common with no major tree roots. Oil palm trees are hugely productive of berries full of edible oil, but again the local people are not profiting from the sales.
http://www.goodreads.com/book/show/23207838-money-logging
This week I offset seven pounds of carbon, provided a woman with a biometric smartcard to open her own bank account, and raised a farm animal humanely, as well as supporting Amnesty International. All at
http://www.Care2.com
25th June 2017.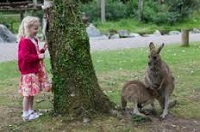 Fota Wildlife Park in Cork is the largest visitor attraction in Ireland outside Leinster, and consists of a large island on a lake, with a country house separate from the wildlife park. Visitors can enjoy the free-roaming animals and birds, such as spider monkeys, ring-tailed lemurs, wallabies, macaws and capybaras. Some animals like giraffes and apes are kept behind minimal barriers or on small islands to maintain the appearance that the visitor is walking alongside them. Other animals are kept in natural habitat enclosures as part of breeding programmes for endangered animals. Fota has a tremendous record for breeding cheetahs and Rothschild giraffes, and recently celebrated the birth of a gorgeous Sumatran Tiger cub. The park is a self-funding charity and part of the Zoological Society of Ireland which includes Dublin Zoo.
Visitors can arrive by car or train with a charge for parking. The paths are level tarmac and a number of wheelchairs are available to borrow. A jeep and carriages runs during summer. A visitor who requires a carer to enjoy the day can bring that carer free of charge, with proper documentation such as a travel pass. One important factor however is that dogs are not allowed,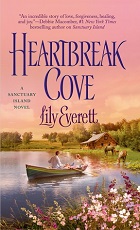 even Guide Dogs or assistance dogs, due to the free-roaming animals. Cafés and accessible toilets in three places, as well as benches and outdoor picnic tables, make this a day-long visit. Feeding the animals is not permitted, but you can watch them being fed wonderful salads and fruits, and if you're not careful the spider monkey will steal your lunch, as happened to us.
http://www.fotawildlife.ie/
This week's horsey read is Heartbreak Cove by Lily Everett. ISBN: 9781250018380.
A female sheriff of an island community is suddenly responsible for a young niece she hadn't known existed. There's a horseman who returns to the island at the same time, bringing his favourite mare, a rescue horse. He's not entirely on the level but the sheriff only knows that his reputation with ladies precedes him and this makes her wary.
Lots of fun, lots of horses and outdoor descriptions, just enough sense of menace to stop us relaxing too much. And a blossoming romance with the child's best interests put firmly to the fore. I found Heartbreak Cove suitable for young adults or adults.
http://www.goodreads.com/book/show/18404148-heartbreak-cove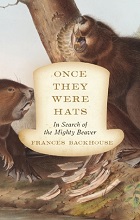 This week's environment book is Once They Were Hats by Frances Backhouse. ISBN: 9781770412071.
I thoroughly enjoyed this book - except one part - in which the author went here, there and everywhere connected with beavers past and present, from a British museum to Canadian network of dams and lodges visible from space. She investigated history - beavers lived at the headwater of just about every river on the North American continent and their ancestors spread across Beringia to Asia and to Europe.
We find out about four million year old gnaw marks on wood, and how beaver lakes created a good environment for early peoples. This changed with the 1700s influx of European fur traders; beavers were almost wiped out over 200 years. And of course the 20th century conservation movement which has led to today's return of beavers, amazingly even to New York City.
http://www.goodreads.com/book/show/24694132-once-they-were-hats
This week I offset seven pounds of carbon, planted a fruit tree, raised a farm animal humanely, helped save the Peruvian rainforest and other good deeds for no cost.
http://www.Care2.com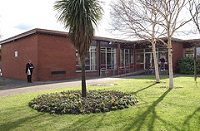 18th June 2017.
This week I am going to honour a local library to show that not only a giant institution can make a difference. Raheny Library in Dublin has two car parking areas and each one has a dedicated space for vehicles carrying wheelchairs. Recently a revamp has provided two ramps, one at the main door and one at the fire exit. They have a hand rail so a person wheeling themselves can pull the wheelchair up to the door. Inside all the bookshelves are on ground level and the reception counter is an easy height.
When I was growing up, libraries did not have a restroom for the public, but an accessible one has been added to this library. The staff also keep a spare wheelchair in case a visitor would find it easier to browse in one, and there are plenty of seats. Tables and chairs are often in use as a homework club and Wi-Fi, net-connected computers and DVDs are available.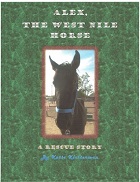 There's an induction loop for hearing aids and large print books are available; I also notice a box of reading glasses to borrow. The staff are knowledgeable and helpful, facilitating various activities and exhibitions.
http://www.dublincity.ie/raheny-library
This week's horse book is Alex, The West Nile Horse by Kathleen Murray Klosterman. ISBN: 9781939625397.
Alex was a young Saddlebred who had been vaccinated, but still caught the West Nile disease from a mosquito bite. This is fatal in 94% of cases so there was almost no information on recovery from this encephalitis disease. Katie stabled her horses at the same livery barn in Arizona and ended up buying Alex to retrain him. This will mainly be of interest to horse owners and trainers, but it can be amusing and very sad in turns and is inspiring to anyone recovering from illness or helping others to do so.
http://www.goodreads.com/book/show/18176560-alex-the-west-nile-horse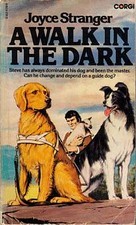 This week's nature book builds on the difference between city and country. A Walk In The Dark by Joyce Stranger. ISBN: 9780552112109.
This is the story of a farmer who loses his sight, and gains a Guide Dog, from the author of many books about animals and country life. The fictional Labrador in this book has to fit in to farm life with sheep, jealous collies, and other distractions. The author is clearly impressed by the thoroughness of the dog's training and how he enables the farmer to live a full life again.
http://www.goodreads.com/book/show/1421313.A_Walk_in_the_Dark
This week I offset seven pounds of carbon, provided a biometric smartcard through Opportunity International so a woman can have her own bank account, sponsored ocean research and helped Amnesty International. All for no cost at
http://www.Care2.com
11th June 2017.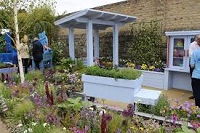 The Bloom Garden Festival was held in Dublin's Phoenix Park recently and as always some gardens featured wheelchair access, raised beds for easy care, waterfall and wind sounds, seats, scents and touch plants. This year I was interested to note that a garden had been designed to help people with dementia.
Tom Grey is a Research Fellow at TrinityHaus and using the examples of people who had grown up near a meadow and brook, or grey stone walls, he developed a garden with a water feature, birdsong and grey slates. The scents of lavender, camomile and other plants, with more old-fashioned flowers like lupins and daisies, will help older people to recall earlier days, while any garden work can be easily managed due to vertical planters. The garden must be safe and open plan to help the senior person and their carers relax. Plenty of inspiration here for garden designers.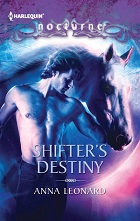 https://sonasapc.ie/bloom-dementia-friendly-garden/
This week my horse book is Shifter's Destiny by Anna Leonard. ISBN: 9780373885541.
This is an original and beautiful take on shape-shifting, where the male character transforms to a unicorn stallion, ready to protect young females and take them into his herd - even if the herd they are leaving is vile and threatening.
Elizabeth and Maggie are close sisters, with young Maggie just thirteen, when life changes at their isolationist commune in New England and they flee the new leader and his sinister plans for them. He sends workers to pull them back but a stray horse knocks down the commune members and the two girls seize their chance to escape. Only as they shelter in a nearby wood do they realise that the horse is in fact a white unicorn. Next morning it has vanished and they are being watched over by a tall, strong fair-haired man. He tells them his name is Joshua Mustang and he will see them to safety.
http://www.goodreads.com/book/show/13548092-shifter-s-destiny
This week's environment book is Deadly River: Cholera and Cover-Up in Post-Earthquake Haiti by Ralph R. Frerichs. ISBN: 9781501702303.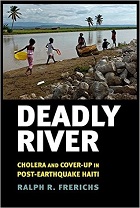 I had been hoping to go to Haiti as an aid volunteer in the wake of the 7.0 earthquake in January 2010. An outbreak of cholera stopped aid workers from travelling. Consequently I was interested in this account of how the cholera reached an island which had never had a single reported case and the tragedy that unfolded.
A river was the initial source of the outbreak, and then as ill people were moved to a hospital which could not cope, the disease spread to the plentiful rice paddies. As well as the history of cholera, the appalling medical challenge and death toll, we see the case through the eyes of investigative reporters who walked up to the Nepalese army camp and found a disgusting overflowing septic tank and broken sewage pipe.
http://www.goodreads.com/book/show/27173688-deadly-river
This week I offset seven pounds of carbon, raised a farm animal humanely, planted a fruit tree and sponsored breast cancer research.
http://www.Care2.com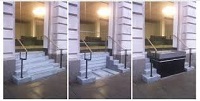 4th June 2017
Thanks to my roving reporter Allan for finding this wonderful invention to help wheelchair users and others who find steps difficult. This works without ruining the visual integrity of a building frontage. Often a period building is preserved so the construction of a ramp would not be permitted. But with the Sesame Steps, the problem is solved. The building demonstrated is in America and I am sure the work could be carried out in other locations.
http://www.metaspoon.com/woman-wheelchair-button?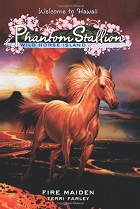 This week's horse book is Fire Maiden by Terri Farley. ISBN: 9780060886189.
I enjoyed this adventure which explains lots about life and nature on Hawaiian islands, with some legends, earth tremors and a volcano. Why weren't books this dramatic when I was growing up? Of course the main theme is horses and we meet quite a few with very natural behaviour shown.
http://www.goodreads.com/book/show/1295741.Fire_Maiden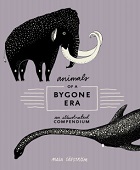 This week's environment book is Animals of a Bygone Era by Maja Safstrom. ISBN: 9780399578526.
Beginning with the earliest sea creatures and moving forwards, omitting the much publicised dinosaurs in order to give other creatures some exposure, this little book cheerfully displays various extreme, extraordinary and extinct animals.
The cartoon sketches (black and white) in some cases compare modern creatures for size, like the short-faced kangaroo with red kangaroo, and all come with a place and date for the fossils or stuffed specimens as the case may be. For the dodo and thylacine appear here as well; once the humans and large animals co-existed, like the mammoth, matters went downhill for the megafauna and smaller creatures.
http://www.goodreads.com/book/show/31019574-animals-of-a-bygone-era
This week I offset seven pounds of carbon, sponsored a child's education through Children International, sponsored breast cancer research and rescued a baby turtle. All for no cost at
http://www.Care2.com
28th May 2017
This week I recommend a visit to the Chester Beatty Library located at the back of Dublin Castle. This fascinating museum hosts the collection of Sir Alfred Chester Beatty, whose life-size statue greets you at the door and can be touched, ideal for the visually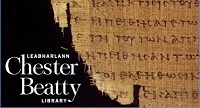 impaired. The Oriental and Asian artworks and books are served by a lift which is large enough for any wheelchair. The buttons feature Braille and the lift speaks in English and Irish.
The display rooms have automatic doors, but are not warm so bring a coat, and the lighting levels are low. This is to preserve the delicate materials. In some of the areas appropriate music or voices are played. English explanations of some legends and beliefs are placed at each cabinet and we also get explanations of how books were made and bound, the various materials used in illustration and the routes travelled by traders.
On the ground floor is the aptly named Silk Road café which provides excellent lunches on the ethnic themes, and a bookshop. Seats are movable in the café and out in the glassed-over corridor. You will find the restrooms here with a button press to open the door for the accessible one. On the top floor is a roof garden for sunny days. This museum has won 'European Museum of the Year' and is highly rated by Trip Advisor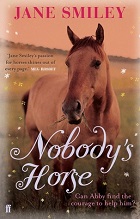 and Lonely Planet, and it is free.
http://www.cbl.ie/
This week's horse book is Nobody's Horse by Jane Smiley. ISBN: 9780571253548.
This is the tale of Abby, a schoolgirl in 1960s California, who learns to grow up, strengthen her attitudes and sense of self worth, observe adults, and start taking control of her life. This occurs through the twin media of horse training and schooldays.
Abby's older brother has already been driven away by their father's strict religious refusal to hear anything he doesn't like, from talking back to lessons about evolution. This leaves only Abby to ride the succession of passing-through horses which make the family an income. Training them for sale can be hard work - six at a time - and Abby's dad insists on calling the geldings all George and mares all Jewel.
http://www.goodreads.com/book/show/9278749-nobody-s-horse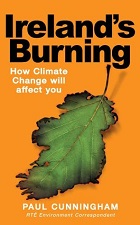 This week's environment book is Ireland's Burning: How Climate Change Will Affect You by Paul Cunningham. ISBN: 9781842233313.
Journalist Paul Cunningham reports on the environment and this is a roundup of interviews from 2008. Already it feels very dated because of the economic crash and the Paris Cop21 Summit. But it's well worth the read. From the Met Office to professors, all of whom provided reviews of the IPCC's five-yearly reports, we see that Ireland is not on the fringe but in the thick of the conversation about the climate.
From a school kid who runs an anti-waste school committee, to a firm advising big and small business how to reduce waste, use less power and save money, to a farm advisor and a forest planter, all views are interesting, personal and without much influence from the interviewer. Some reflect long on-going issues such as Gavin Harte who spoke against clearing trees at the Wicklow road enlargement and now helps to build and run an eco-village built by homeowners instead of developers.
http://www.goodreads.com/book/show/7497759-ireland-s-burning
This week I offset seven pounds of carbon, planted a fruit tree and raised a farm animal humanely.
http://www.Care2.com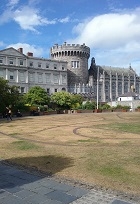 21st May 2017
This week I visited an outdoor accessible location, Dublin Castle Gardens, tucked away in the heart of Dublin City. If you want some peace and quiet in a garden environment, find Dublin Castle just off Dame Street and walk around the imposing structure, following signs to the Chester Beatty Library. Here you will discover a hidden gem; a large round grassed space, doubling as a helipad but studded with bricks laying out a Celtic pattern. Benches and foliage beds surround the Dubh Linn circle, and you are encouraged to walk on the grass.
To the left of the entry gate you will hear water flowing from a gentle fountain in the Garda Memorial Garden. Stone benches allow the traveller to rest and contemplate while the scented foliage includes rosemary, symbolic of remembrance. Stone sculptures and lighting indicate peace and hope. The names of Gardai, Ireland's police officers, killed in the line of duty, are inscribed here and to date there are eighty-eight, all men. Another sculpture is a tribute to all deceased members of An Garda Síochána, the Royal Irish Constabulary and the Dublin Metropolitan Police. An annual memorial service was held on Saturday 20th May. Thanks go to my roving reporter Michael for talking with me about this garden.
Other features of the Dubh Linn space are that the name comes from the Black Pool which gave Dublin its name, where the River Liffey met its tributary the Poddle, now buried under the site; a memorial to Veronica Guerin, a journalist murdered by gangland criminals; and a sculpture to celebrate all those stalwarts who contributed to Ireland's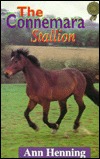 hosting the Special Olympics in 2003. Right beside this are an accessible café and restrooms in the Chester Beatty Library.
http://www.dublincastle.ie/the-castle-gardens/
This week's horse book is The Connemara Stallion by Ann Henning. ISBN: 9781853711589.
This great fun story set in the West of Ireland can be read alone or as second in the series. In the first part 'The Connemara Whirlwind', we saw how a girl Doreen managed to buy a spirited brown colt Cuaifeach who was born during a whirlwind.
With the approach of spring it's time to break the pony in and the local Wild West type brothers are full of swagger, but don't manage the job. Doreen still wants Cuaifeach gelded but others are seeing his potential as a stud and entreat her to get him certified by the Connemara Pony breeding inspectors.
http://www.goodreads.com/book/show/4979531-the-connemara-stallion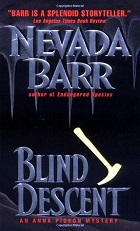 This week's environment book is Blind Descent by Nevada Barr. ISBN: 9780380728268.
Atmospheric barely begins to describe this crime story set mainly underground in New Mexico's Lechuguilla cavern system. Park Ranger Anna Pigeon is called to join a Search and Rescue party after a ranger is injured underground. They face a few days of trek to the injured woman and a few more days of stretchering her out, filled with climbing, crawling, wading and walking on rough stone. But when Anna reaches her friend, she starts to suspect that the accidental head injury was no accident. Given that all of the original party is now with the rescue party, someone present must be an attempted murderer. And they are days from the entrance - or nights, since there is no natural light.
http://www.goodreads.com/book/show/86447.Blind_Descent
This week I offset seven pounds of carbon, helped to support breast cancer research and provided a biometric smartcard so a woman can have her own bank account.
http://www.Care2.com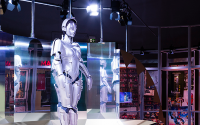 14th May 2017.
This week I recommend a visit to the Science Museum in Kensington, London. This splendid free admission museum is a real treasure trove. One hall is given to transportation including steam engines, and a side display shows dioramas of agricultural machinery. We found a costumed man telling the story of steam. Make sure to see Foucault's Pendulum hanging down through the stairwell, and you can opt to visit a pay-for IMAX screening or special exhibition. Youngsters or those with visual impairments will have fun with the hands-on exhibits.
Adult and child wheelchairs are available to borrow - you may book one in advance. We do recommend these if you have any mobility problems as there is such a lot of ground to cover. The lifts are wheelchair accessible with Braille buttons and voice announcements. We also found a large print floor plan and some galleries have tactile floor plan boards. Accessible toilets are on every floor and there is an accessible baby change room. Cafés are located around the building for snacks but some have a full menu with either self-service or waiter service. And visitors with a disability can get reduced admission prices to the IMAX cinema and exhibitions. The staff are very friendly and helpful.
http://www.sciencemuseum.org.uk/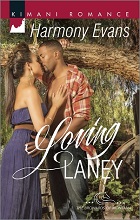 This week's horse book is Loving Laney by Harmony Evans. ISBN: 9780373863570.
I enjoyed this multicultural romance tale of a world class horsewoman who unexpectedly finds that she's expecting.
Laney Broward has just won gold at the London Olympics as we meet her. She is partying, and may be forgiven for getting carried away when she and friends meet a handsome Texan horse breeder, and he's taken with her too. The young woman thought it was just a one-night stand but a few months later she's having to stop riding and confide in one close friend. As much as anything she's upset at the thought that she may be letting down her strict family.
http://www.goodreads.com/book/show/19302476-loving-laney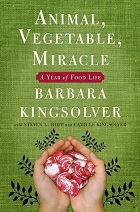 This week's environment book is Animal, Vegetable, Miracle: A Year of Food Life by Barbara Kingsolver. ISBN: 9780060852559.
Barbara and her husband and daughters decided to embark on a year of growing their own food, raising their own poultry and buying local food from farmers. To this end they moved from their Arizona home to their country vacation home in the Appalachian mountains of southwest Virginia. They had prepared, of course, by renovating the house and outbuildings, planting asparagus beds and more. The hopeful and personal start turns rather abruptly into a discourse on why "we don't know beans about beans" as food production and distribution has been largely mechanised and factory swamped in the US. Keep reading.
I enjoyed the lesson learnt from the first farmers' market they attended on a cold early spring morning. Nothing was growing so how would the family survive? They brought home a splendid haul and helped the farmers to stay in business. This continues through the early plantings, the earnest selection and purchasing of heritage breeds of chicken by Lily the youngest girl and entrepreneur in the making, and the home cooking full of aroma, taste and sizzle.
http://www.goodreads.com/book/show/25460.Animal_Vegetable_Miracle
This week I offset seven pounds of carbon, planted a fruit tree, raised a farm animal humanely and helped Rainforest Trust protect the Peruvian forest.
http://www.Care2.com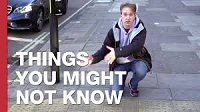 7th May 2017
This week instead of a place I am promoting a video clip on YouTube which demonstrates the raised patterns found on British streets. Tom Scott and the Royal National Institute of Blind People tell us which ones mean a pedestrian crossing ahead, steps, a tram track and other issues, or a sloped kerb which could let a partially sighted person walk out onto the road without realising. If the same standards are applied everywhere the roads and footpaths will be a lot safer. Thanks to my roving reporter Allan for finding this clip.
https://www.youtube.com/watch?v=cdPymLgfXSY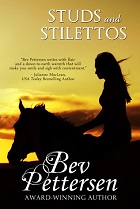 This week I recommend a romantic suspense horse book, Studs And Stilettos by Bev Pettersen.
ISBN: 9780988115132.
I thoroughly enjoyed this story of a would-be actress behind the scenes of a film about a famous racehorse.
Emily is still learning the trade when she lands the background work, so she asks all the questions we'd love to ask and pokes her nose into all the wrong tents, to show us what most people don't see. The more experienced extra she meets, Judith, fills her in on the background of the Kentucky house and its owners. The champion racehorse, his girl groom who vanished twenty years ago and was never seen again, and the womanising owner make for an interesting story. The missing groom - we can guess that she was murdered but how to prove it or even be sure who was a suspect?
http://www.goodreads.com/book/show/19005141-studs-and-stilettos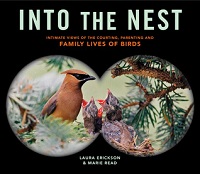 With spring nesting time in full swing here, let's look at a lovely book called Into The Nest: Intimate Views of the Courting, Parenting, and Family Lives of Familiar Birds by Marie Read, Laura Erickson.
ISBN: 9781612122298.
I loved this read, with the brilliantly coloured, action-filled photos showing nesting, courtship, egg-sitting, chick feeding and fledgling rearing among many American birds.
Bird lovers anywhere will benefit from learning that eggs laid inside a tree are normally white, unlike those in open nests, while many terms are well explained. For example, precocial chicks follow their mother from the nest shortly after hatching, like ducklings, while altricial chicks are fed in the nest for weeks until they fledge and learn to fly. The cowbird is the American version of Europe's cuckoo, laying in other birds' nests.
http://www.goodreads.com/book/show/19536577-into-the-nest
This week I offset seven pounds of carbon, saved a turtle hatchling and planted a fruit tree. All through www.care2.com
http://www.Care2.com
30th April 2017.
This week included National Poetry Day, so what better time to visit an exhibition on William Butler Yeats at the National Library of Ireland. The building is in Kildare Street right next to the Dail which is the Irish Parliament. A ramp leads to the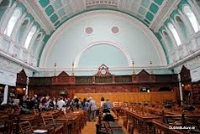 entrance and I found a lift to get down one floor to the exhibition. A wheelchair user should be accompanied by a staff member in the lift. Free lockers are provided for stowing hand baggage or coats.
The exhibition is softly lit because of the original papers and letters on display. To help with reading the items, an interactive screen beside each cabinet shows in good lighting what the cabinet contains. Many museums have at least one screen that doesn't work - when I tested these they all worked. Seats are provided wherever an audiovisual tells about that part of Yeats's life. A hearing loop has been installed. I saw the Nobel Prize medal presented to Yeats and a painting by his brother Jack Yeats. I also heard some of Yeats's poems read by figures like Seamus Heaney and Sinead O'Connor, and WB Yeats himself reading The Lake Isle Of Innisfree. This exhibition is free and open every day. The Library Café right beside it provides a great selection of lunches and snacks, including vegan and gluten free, with seating that can be moved; accessible restrooms are on the ground floor and well signposted. Guide Dogs are welcome. The NLI has an evacuation policy for users with reduced mobility, which can be found on their website.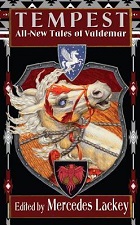 http://www.nli.ie/en/udlist/current-exhibitions.aspx?article=827fdff7-0013-4202-b9f1-f2eedf5b3af8
This week's horse book is Tempest: All-New Tales of Valdemar by various authors, edited by Mercedes Lackey.
ISBN: 9780756409036.
Mercedes Lackey created the world of Valdemar, which has magic and telepathy as well as random mage storms. Here's another anthology. If you have read one or two earlier books about the Heralds, riders doing the Crown's bidding, you'll enjoy this look at the land, and may recognise some of the authors. If you have not read any, the feel is similar to Anne McCaffrey's early Pern books with white horses instead of dragons. Anyone who enjoys fantasy stories and animals will like this one; there is diversity - which includes a woman half turned into a bird of prey, riding a gryphon which can't see - as well as new characters like a brash yearling colt and a travelling merchant. My favourite tale is by great writer Janny Wurts, author of Stormwarden, who characteristically gives us a blind girl experiencing the world through all her other senses.
http://www.goodreads.com/book/show/29496535-tempest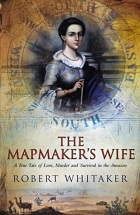 This week's environment book is The Mapmaker's Wife by Robert Whitaker.
ISBN: 9780385605205.
I found this an engrossing read, focusing on the exploits of a team of French mapmakers in recently colonised South America, and a woman who took her destiny into her own hands in order to be reunited with her husband.
We get a very good look at the then-impenetrable jungles and broad path of the Amazon through this territory. Just about all travel was by river. An international expedition was sent to discover the shape of the Earth at the Equator, to settle opposing theories about whether it bulged. They were led by Charles Marie de la Condamine and Louis Godin. A nephew of Godin's, Jean Godin, was among them and in the towns of Ecuador he met Isabel Grameson, daughter of a local landowner.
http://www.goodreads.com/book/show/1407126.The_Mapmaker_s_Wife
This week I offset seven pounds of carbon, planted a fruit tree and raised a farm animal humanely, with Care2.com
http://www.Care2.com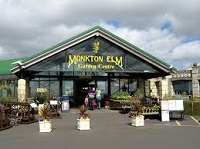 23rd April 2017.
This week one of my roving reporters has recommended visiting Monkton Elm Garden Centre in Taunton, Somerset. I love checking out garden centres and this one has a plant of the month, tips for keeping a beehive in your garden and more. Their restaurant has spacious surrounds and movable chairs, and a play area next to it. The on-site bakery and local produce mean you are getting fresh tasty foods. The garden centre has disabled-friendly parking spaces, wide access and ramps throughout, as well as toilets for visitors with disabilities. Staff will carry goods to the car, or you can buy online and collect, or the centre will deliver heavier goods to your home. I'm also very pleased that the centre has put their environmental policy on the website, explaining their recycling and insistence on local stock. Sounds like a great destination for the afternoon.
http://www.monktonelmgardencentre.co.uk/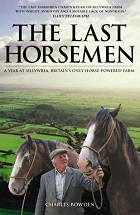 This week's horse book is The Last Horsemen by Charles Bowden. ISBN: 9780233050034.
Sillywrea farm in high country north England is farmed by horse, with horses also used to pull tree trunks out of the woodland. This appears to be the last farm so worked in Britain.
The five horses presently used are Clydesdales, smaller than Shires and intelligent about their work. We see a year in the farm life, from spring ploughing and seeding to lambing, haymaking, cattle sales, then winter for repairs, turnips and so on. One young horse is being broken in and trained gradually. As the farmers do not need to invest in heavy machinery they do not have big debts to service; on the other hand the labour is intense and unending.
I loved the attention to and pride in the big horses. We also meet people involved in this lifestyle, such as the mobile farrier and the harness maker.
http://www.goodreads.com/book/show/1439737.The_Last_Horsemen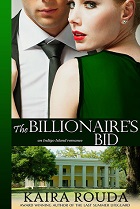 This week's environmental book is a romance called The Billionaire's Bid by Kaira Rouda.
ISBN: 9781944925093.
Aubrey has lost her parents and taken on management of their thousand wooded acres on a South Carolina island, plus a cottage and unhappily large debts. She's just passed thirty but hasn't much idea of what to do with the land, before she can get back to her urban life. She has a forest manager, Dirk, who is drawing up plans for cutting some of the timber and inviting bids from interested timber firms.
James is acting CEO of his family's logging firm while his father is in hospital. There are moves against him in the boardroom. His folks' land abuts Aubrey's and he's shocked to be told by Dirk that the lady intends clear-cutting as the fastest way to raise money. His degree in environment science and MBA argue against this, plus his love of the woodlands and wildlife on the island. Local people's sympathies would also be lost. He puts in a bid which is destined to fail.
http://www.goodreads.com/book/show/24981728-the-billionaire-s-bid
This week I offset seven pounds of carbon, planted a fruit tree and saved a turtle hatchling, among other good deeds with Care2.com.
http://www.Care2.com
16th April 2017
My roving reporter Diana has recommended a site for wheelchair users, which contains some holiday spot recommendations. One I like is:
Rehoboth Beach, Delaware,
by Sheri and Tony of Happy on Wheels.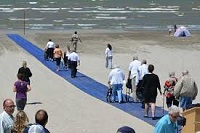 They say: My husband and I are both wheelchair users, and we have been vacationing there for years, including our upcoming 10th anniversary celebration. We love it for many reasons; the boardwalk is long, wide and fully wheelchair accessible; there are ramps down to the sand and free beach wheelchairs; you can navigate the boardwalk, surrounding stores and streets without using a vehicle; there is a wide choice of accessible hotels and condominiums in Rehoboth Beach with roll in showers; it is clean and the beach is beautiful; there are many accessible shops, restaurants and bars; and most importantly, the people that live, work and vacation in Rehoboth are friendly and helpful to individuals with disabilities. Traveling with a disability can be frustrating. Rehoboth makes it easy. That is why we love it.
http://www.curbfreewithcorylee.com/2015/05/06/most-handicapped-accessible-travel-destinations/
Thanks to Cory Lee for creating her helpful site.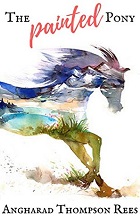 My horse book pick this week is The Painted Pony by Angharad Thompson Rees.
ASIN: B01MQT7JFO.
Short and sweet, a fantasy set in France about a carousel horse and a boy. The boy has seen wild horses on the Camargue and he tells the carousel horse about the kind of life it could lead. The wooden horse had been quite happy, or thought it had, but faced with the possibilities of a real horse's wild life, it decides to try to change.
http://www.goodreads.com/book/show/33305152-the-painted-pony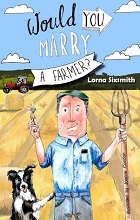 My environment book looks at the realities of living on a farm. Would You Marry A Farmer? by Lorna Sixsmith.
ISBN: 9780992763244.
So, asks Lorna Sixsmith, would you marry a farmer, considering that you would be marrying into a farming household and a small community? You might be living with your in-laws, or one of them, and the farmer's siblings until they can get educated and leave. You won't get foreign holidays or even romantic restaurant dinners very often, and your bank balance will be in the red for months like as not, then when the farm payments cheque arrives it needs to go to a tractor purchase rather than a new kitchen; while there will be a permanent load for the washing machine, a team of silage contractors to be fed unexpectedly and you will be judged by other women on the standard of your baking, not your fashion sense.
We get a look back at the history of marriages on Irish farms and why women fled to towns, cities and the New World. Lorna shows us adverts from past days, stating upfront that a prospective wife must have her own dowry, or that a man trained in farm management would like to meet a woman with a farm. The farmer might need to pay for his parents' pension, or build a cottage for his mother, or educate his siblings, before he could take on the farm or start his own family. He thus often married late and could not afford to carry out improvements.
http://www.goodreads.com/book/show/23509174-would-you-marry-a-farmer
This week I offset seven pounds of carbon, planted a fruit tree in an African village and raised a farm animal humanely, as well as supporting breast cancer research. All at Care2.com
http://www.Care2.com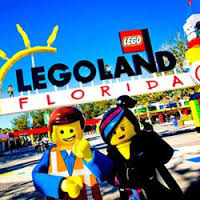 9th April 2017
Thanks go to my roving reporter Debbie who has recommended a visit to Legoland in Florida. This fun destination has a special welcome for visitors with autism, enabling them and their families to skip queues for attractions and enjoy a break in quiet rooms. I love the way that Legoland staff are called Model Citizens! They have received training on how to help visitors with special needs, and their caregivers, enjoy the day's visit. This is a very positive step and their website explains the arrangements.
https://www.legoland.com/florida/about-us/press/information/autism-press-release/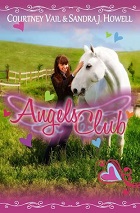 This week's horse book is Angels Club by Courtney Vail. ISBN: 9781500327804.
Jacinda and her friends help out at a riding stable called Sunnybrook which caters for young people with special needs. Like Emily, who comes along in a wheelchair and tries to pluck up the courage to stroke a horse.
A creamy white mare with much mud and tangles, and in bad shape, is brought to the farm as a rescue horse, to be made healthy and sold on for funds. But Jacinda decides that there is something different about this mare, whom she names Angel. As she and Emily work on the gentle mare they discover that she has curly coat and mane, so they research the traits and learn that she is an American Bakshir Curly Horse, descended from a Native American breed like the Appaloosas.
http://www.goodreads.com/book/show/22590337-angels-club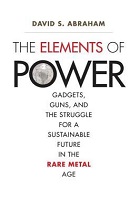 This week's environment book is The Elements of Power by David S. Abraham. ISBN: 9780300216714.
The rare earth elements and rare metals derived from them are increasingly in all our gadgetry, our jet engines, turbine blades and replacement joints, just as much as in our weaponry and our MRI scanners. Mining, refining, separating, producing, selling, trading, using, recycling and inventing are all covered in this great look at REEs, along with the author's experiences.
Having witnessed first-hand how Japan backed down to China over sea territory, when Chinese merchants stopped trading REEs to Japan, the author is convinced that metals can replace guns in diplomacy. After war in Africa thirty years ago stopped supply of one metal, firms went looking for others, and the generations of work by metallurgists and chemists was put to use. The author also went behind the scenes to a mine in Brazil, which is a long-established big employer, noting that it is very hard to get permits to open a new REE mine. These elements are foul in their mining, production and use. Acids, bases and fouled water add to slag heaps and leachates to cause environmental and worker health hazards.
http://www.goodreads.com/book/show/27064966-the-elements-of-power
This week I offset seven pounds of carbon, provided a woman with her own biometric card to open a bank account and supported a chimpanzee sanctuary with the Jane Goodall Institute. All for no cost at www.care2.com
http://www.Care2.com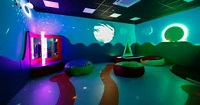 2nd April 2017
This week I'm delighted to hear that Shannon Airport has opened a Sensory Room for people travelling who have special needs. A family may be travelling with a child who has autism, for instance, and this creates difficulties with queuing, bright lighting and loud announcements. In this new room the lights and sound are muted, which is relaxing. The room is also well provided with items to play with, climb on and watch, to provide stimulation. This should make life easier for the whole family while travelling. Shannon is the first airport in Europe to provide this facility proving we really are Ireland of the Welcomes.
http://www.thejournal.ie/autism-sensory-room-3317176-Apr2017/?utm_source=shortlink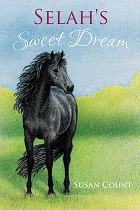 This week's horse book is Selah's Sweet Dream by Susan Count. ISBN: 9780997088304.
I definitely enjoyed this coming of age story about a girl called Selah who loves horses.
Just like every other horse-mad girl, Selah, who lives in America, makes plans for getting a horse someday. But her parents and grandfather are in no hurry for that to happen, even though Grandfather used to keep horses and his late wife won showing and reining classes. Then Selah spots a horse running wild on the open grasslands. Could this black horse be meant for her?
http://www.goodreads.com/book/show/28216786-selah-s-sweet-dream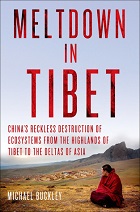 My environment book is Meltdown in Tibet by Michael Buckley. ISBN: 9781137279545.
Michael Buckley, a Canadian, first visited Tibet in 1985 as a truck passenger and saw the constant stream of treetrunks being hauled as China felled Tibetan forests, ongoing since China took over Tibet in 1950. This book lays bare the continuous plundering of the Tibetan plateau and mountains by Chinese settlers and soldiers. By 1980 a fact-finding mission from Tibet's former rulers found that the grasslands, once-rich in natural diversity, were empty of wildlife - all eaten, Buckley believes.
The Himalayan snow and glacier ice is the world's largest store of freshwater outside the Polar regions. Yet this ice which should reflect heat back into space, is sooty and black in many areas, from Chinese and Indian coal emissions and cooking stoves. Dark ice attracts heat so melts faster, and dark rock is exposed in a feedback loop. 95% of glaciers are shrinking faster than they can be replenished. As these glaciers feed some of the world's largest rivers which flow through eight populous countries, problems are foreseeable. These include lack of crop irrigation and drinking water.
http://www.goodreads.com/book/show/20695979-meltdown-in-tibet
This week I offset seven pounds of carbon, planted a fruit tree, helped protect the Peruvian rainforest and rescued a baby sea turtle. All for no cost at www.care2.com
http://www.Care2.com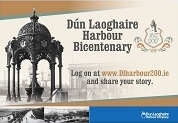 26th March 2017
On a nice sunny spring day what could be better than a stroll down the harbour? This year the Dun Laoghaire (pronounced Dun Leary) harbour is celebrating 200 years. A seaside promenade takes the visitor along the coastline with splendid views, while many events are planned for the summer, from a festival to Viking longships recreating an attack. Transport can be by Dart light rail, bus or limited parking with spaces for wheelchair users provided they display a permit. Thanks to my roving reporter Niamh for nominating the Dun Laoghaire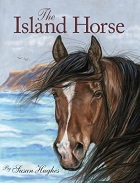 harbour as a good place to visit.
http://www.dunlaoghaire.ie/dun-laoghaire-harbour-bicentenary/
This week's horse book is The Island Horse by Susan Hughes. ISBN: 9781554535927.
Ellie is not quite ten when her mother dies and she lives quietly in Nova Scotia with her father. In no position to turn down work, Ellie's father still thinks long and hard about accepting the first offer he gets in months. To encourage Ellie to regard it positively, he tells her that there are wild horses on Sable Island. Ellie is fascinated by the idea of wild horses and draws them in her sketchbook. The job is with the rescue crew on Sable Island, a crescent of sand 25 miles long and a mile across, which is known as the Graveyard of the Atlantic. A tiny community of rescue workers lives there, saving lives and salvaging ships' cargoes and timbers from the frequent wrecks on the shifting sands and storm-tossed sea.
https://www.goodreads.com/review/show/722529028
My environmental book is The Year Yellowstone Burned: A Twenty-Five-Year Perspective by Jeff Henry.
ISBN: 9781589799035.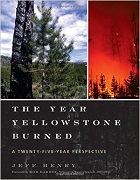 This is a well written and spectacularly photographed look at the year when fires burned out of control through most of Yellowstone National Park and region.
Wildfires are now considered to be nature's way of using up old dead wood - conifers grow quickly but rot slowly so fires release the nutrients and make room for seedlings. A fire was named after the area where it started and they quickly merged, so immense regions were ablaze at once and only the winter's snows ended them. The rangers just concentrated on saving lives and preserving historic buildings. The author had been with the service for a decade at this time and documented everything. He says it is amazing that nobody was killed that year. Two decades on we can see the new growth sprouting.
http://www.goodreads.com/book/show/18444012-the-year-yellowstone-burned
This week I offset seven pounds of carbon, planted a fruit tree and provided a woman with her own biometric card to open a bank account. All for no cost at Care2.com
http://www.Care2.com

19th March 2017
This week my roving reporter Tanya has recommended Dublin Bus for getting around the capital. She did mention problems boarding with a wheelchair, such as the bus not always being able to pull in flush with the paving kerb, and an awkward right angle to negotiate from the door near the driver. On the other hand, buses all have kneeling fronts and a sliding ramp. The drivers have all received instruction on using them. A space for a wheelchair is provided and travellers are asked to leave particular seats for those with walking difficulties or pregnant women. Mobility scooters require a permit to board as some are too large for the bus.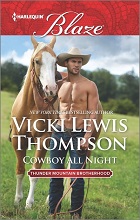 The drivers are also required to halt at a bus stop if they see a person waiting who is in a wheelchair or has a Guide Dog or white cane, as the person might not be able to signal them or might not be able to see the number on the bus. Unlike when I was growing up, buses are all no-smoking. Dublin Bus provides a helpful page on their site, and their public office is fully accessible with a wheelchair level counter and hearing loops.
https://www.dublinbus.ie/Your-Journey1/Accessibility/
My horse book this week is Cowboy All Night by Vicki Lewis Thompson. ISBN: 9780373798995.
Some modern dilemmas are faced in this American adult romance. A palomino mare is foaling at the start and her happy owner is on hand. So is a cowboy who tries to educate young people about horses. Also involved is the lady's brother, a disabled war veteran, who seems determined to lead an indoor life and ignore horses.
http://www.goodreads.com/book/show/27408678-cowboy-all-night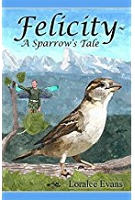 My nature book this week is Felicity ~ A Sparrow's Tale by Loralee Evans. ISBN: 9780692306918.
I love this small story about a brave small bird. Felicity the sparrow lives in a tree in America, and the wise ivory-billed woodpecker taught her to read before he went missing. Now young Felicity has to put that skill to good use - but only after saving a fairy from a hawk when his wings are torn off by the predatory bird.
http://www.goodreads.com/book/show/23443489-felicity-a-sparrow-s-tale
This week I offset seven pounds of carbon, planted a fruit tree in an African village, raised a farm animal humanely and supported the Peruvian rainforest. All for no cost at www.Care2.com
http://www.Care2.com
12th March 2017.
Greetings from Ireland as we approach St Patrick's Day.
All Irish this week! If you are in Dublin to watch the parade you might like to drop in to the Powerscourt Townhouse shopping centre. My roving reporter Susan has recommended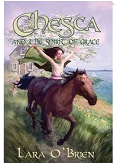 it as an accessible place to visit. The Wingfield family who also owned Powerscourt Estate in Wicklow used this as their townhouse since 1774. Today over 40 shops and restaurants fill the interior. The location is South William Street off Grafton Street, an entrance with steps, and an accessible entrance is at Coppinger Row.
http://www.powerscourtcentre.ie
This week's horse book is the splendid modern fantasy Chesca And The Spirit Of Grace by Irish author Lara O'Brien. ISBN: 9780989675208.
A girl, a horse and the magical Irish countryside; what more do you need for a great story? CHESCA AND THE SPIRIT OF GRACE grabs our affection immediately and whisks us off to Howth harbour on the east coast of Ireland, north of Dublin. Chesca O'Brien has learned to understand what her animal friends say - so much so, that she doesn't want human pals.
Malley the lead stallion is fond of Chesca but her dairy-farming father won't let the girl ride such a strong spirited horse. The excellent scene-setting puts us in the mood for excitement. Chesca enjoys trick-riding on her mare Star but Malley is a superb storyteller. He tells the girl that he is descended from a horse owned by the pirate queen Grace O'Malley.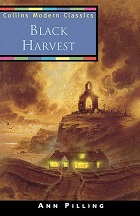 Life has hard realities. The O'Briens run pony-trekking and between costs, insurance and loans, the banker puts them on notice. This is clearly a matter for the adults; what could a girl of nearly twelve, who's away with the fairies half the time, possibly do to save her home?
http://www.goodreads.com/book/show/18816999-chesca-and-the-spirit-of-grace
My environment book is Black Harvest by Ann Pilling. ISBN: 9780006754268.
This is a creepy fantasy tale on the lines of Elidor, in which the unreal and scary start to seep into real life. Three young people are staying in a seaside cottage in the west of Ireland. A brother, sister and their cousin. The mother of the siblings is also present and her small baby, and an unfortunate dog. Feelings of foreboding along with heat, mustiness and a horrible smell ruin their plans for a good summer, and the baby frets. The dog goes off her food and the kids don't get along.
As I'm Irish I saw in no time that we were getting references to the potato famine caused by blight during the 1840s. The kids are from England, visiting, so it takes them longer to catch up with history.
http://www.goodreads.com/book/show/1764436.Black_Harvest
This week I offset seven pounds of carbon, planted a fruit tree in an African village and sponsored a biometric smartcard to let a woman have her own bank account. All for no cost at Care2.com.
http://www.Care2.com
5th March 2017.
This week a place of interest to visit for lunch is featured; we tested this one ourselves earlier in the year as it came well recommended. Toby Carvery, Blackbrook Inn, Ilminster Rd, Taunton, Somerset. This is located off a motorway and has accessible parking spaces near the door. There are no steps if you enter from the garden side and we found plenty of room for seating around tables. An accessible restroom is available but you have to get a key from staff; if there are no staff in sight, you might be waiting a few minutes as the bar is down some steps. We enjoyed a fine carvery lunch and service came with a smile. We particularly like a menu idea which has a mini pudding with coffee, if you don't have room for a full size option.

http://www.tobycarvery.co.uk/restaurants/south-west/tauntonsomerset/findus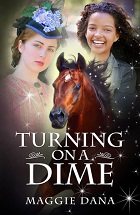 My horse book this week is Turning On A Dime by Maggie Dana. ISBN: 9780985150495.
This is a top-class time travel book which brings a girl from modern day face to face with her African-American heritage when she travels to the Civil War times.
The young lady she meets is from a land-owning family and they come together over their love for horses. Remounts are being sought by both sides, and the two girls have a desperate struggle to save their beloved horses - and themselves - from the turmoil.
http://www.goodreads.com/book/show/22112333-turning-on-a-dime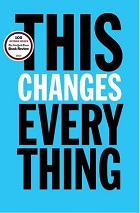 This week's environmental book is This Changes Everything: Capitalism vs. The Climate by Naomi Klein. ISBN: 9781451697384.
The carbon and methane pushed into the atmosphere is unquestionably warming the planet to a hugely dangerous degree, which changes everything about our economic model. The response of the carbon extractors has been to produce oil and coal from ever fouler sources. Naomi Klein, a Canadian journalist and author, spent five years researching, travelling and writing with the help of colleagues. Mainly what she looked at was carbon, corruption and contamination.
The Nature Conservancy is a well-funded American charity which started in Texas with the aim of preserving the Attwater's prairie chicken. But before long had passed, they were drilling for oil and gas on the Texas sanctuary land they had purchased. Numbers of the endangered bird dropped on that land from 36 to 12 to none.
See the rest of my review at Goodreads.
http://www.goodreads.com/book/show/21913812-this-changes-everything
This week I offset seven pounds of carbon, planted a fruit tree in an African village and sponsored a rescued baby turtle, all for no cost at www.care2.com
http://www.Care2.com
I have been in discussion with Carbonfund.org about declaring my e-books Carbon Neutral. Linda G. Kelly, Business Partnership Manager of Carbonfund.org Foundation, told me that she had never been asked about this before! I offered to help construct a template for e-books but in the absence of a certification, she suggests that I explain to my readers how I offset carbon on their behalf and minimise my carbon use. During 2016 I bought a new efficient computer and A rated LED monitor, recycling the old equipment, and swapped the lightbulbs I use for LED ones. As my e-books are being read all over the world, on devices which are used to read many other books, I believe e-books are a more efficient way of manufacture and distribution than paper books.
From January 2016 to date, Care2 says I have offset 290 pounds of carbon and planted 86 trees, as well as protecting over 100 square feet of rainforests. In addition through a different system, Care2 say I have offset 199 days of computer use via CarbonFund, protected 50 acres of big cat habitat and 19,900 square feet of ocean habitat, plus 1,473 square feet of rainforest.
Offsetting carbon alone is not enough - to live sustainably we need to minimise our use of carbon and resources as well. For example, this year my 17 year old washing machine broke down, so I have replaced it with an A++ rated efficient washing machine. Normally, Carbonfund works with giant companies which want to offset giant footprints. But to quote Robert Swan, the greatest threat to our planet is the belief that someone else will save it. I believe in doing my part.
26th February 2017.
This week I'm diverting from places of interest, to a chocolate ad campaign. I've been enjoying the new Maltesers TV ads, which feature people leading busy social lives while in a wheelchair or using BSL. And now I see a Braille poster was put up at a bus stop using the chocolates to form words. The quote is a joke from a lady in Glasgow and the bus stop was in London.
http://www.cnbc.com/2017/01/05/maltesers-uses-chocolate-braille-on-uk-billboard-advertising.html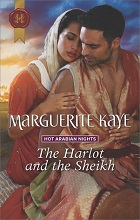 This week's horse book is The Harlot and the Sheikh by Marguerite Kaye. ISBN: 9780373299164.
In this series of nineteenth-century adult romances, we meet strong heroines who are ladies of science. I particularly enjoyed the botanist in the previous tale and now we meet a horse vet. Her father is a vet with the British Army which is fighting the Napoleonic wars, so he can't answer a letter summoning him to help a stable in Arabia. Instead the daughter is quite keen to go as she has had her name ruined by a cad.
The prince has a sumptuous palace with beautiful rooms, gardens and fountains. He has lavished just as much attention on his stables, but the racehorses are contracting an unknown disease, which so far has no cure. The prince needs to win an endurance race in order to regain pride and prosperity for his people. But he wasn't expecting a female vet, and his stable staff are unlikely to put up with any such intrusion by a foreign woman.
http://www.goodreads.com/book/show/31246956-the-harlot-and-the-sheikh

My environmental book this week is Mason Meets A Mason Bee by Dawn Pape. ISBN: 9780985187750.
This is a cute tale for early readers about a boy who meets a bee and each of them is afraid of the other. The bee explains that it is a mason bee and does not want to sting, but pollinates plants to make food for people. Mason also gets to hear about insecticides and other issues for beneficial insects. There are lovely colourful photos on every page.
http://www.goodreads.com/book/show/23503659-mason-meets-a-mason-bee
This week I offset seven pounds of carbon, planted a fruit tree in an African village and rescued a baby turtle. All for no cost at www.Care2.com
http://www.Care2.com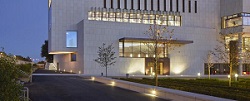 19th February 2017.
This week I would like to thank roving reporter Mairéad for recommending a Dublin library building called DLR LexIcon. This is a new build feature of Dún Laoghaire in southeast Dublin, and incorporates water features and public spaces which are used for events. The library is fully accessible and includes restrooms and a café called Brambles Café. The Dublin local authority says the library provides theatre space, meeting rooms, local history space and more than sixty computers for public use. Libraries are a vital part of our community so I am delighted that they are being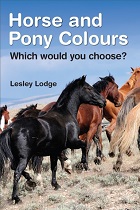 expanded rather than closed, and made even more welcoming and useful. My local library runs a homework and study club. LexIcon has car parking space and is near bus and light rail routes; it also provides wonderful sea views.
http://events.dlrcoco.ie/attraction/dlr-lexicon-library
This week's horse book is Horse and Pony Colours by Lesley Lodge. ISBN: 9781494338862
While Lesley Lodge stresses that colour is secondary compared to choosing the right size, breed and temperament for your needs, she then looks at some fine examples of horses. The two main coat colours are black and red, with other colours being dilute forms. The skin can also be pink or black. Then there are markings such as blaze, star and sock, as well as the gaudier Appaloosa or paint markings.
Mainly the book focuses on horses of the film world, as these bring handsome horses to the viewer and the British-based author is involved in the film scene. The well-known horses include Trigger, the Black Stallion, Shadowfax and Tornado. Pintos get their star in Hidalgo. Suitable for young adults or adults.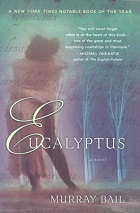 http://www.goodreads.com/book/show/19498528-horse-and-pony-colours
This week's nature book is Eucalyptus by Murray Bail. ISBN: 9780156007818.
This is a charming story of a girl, her father, the outback and the eucalyptus tree.
There are hundreds of different varieties of eucalyptus from tiny shrub to majestic tree, and the girl's father sets a rule that she may only marry a man who has named all of the trees in his carefully planted collection on his land. This unusual romance has won many awards and is suitable for readers of teen age to adults.
http://www.goodreads.com/book/show/319480.Eucalyptus
This week I offset seven pounds of carbon, planted a fruit tree and provided a biometric smart card so a woman can have her own bank account. All for no cost at Care2.com.
http://www.Care2.com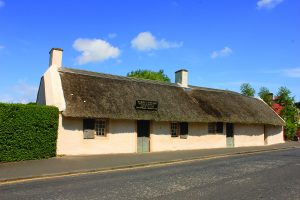 12th February 2017.
This week I'd like to recommend the Robert Burns Birthplace Museum. A few years ago we visited the Burns Cottage where the Scots poet was born - a long low thatched building of a few rooms, which kept the livestock and family under one roof though in separate sections. This would have made it easy to feed sheep and do the milking during bad weather. Next door the Museum has an educational space with a film about Tam O'Shanter, his grey mare and the witch Cutty Sark. As well as learning all about the poet and the history of his time, you can buy a wide and attractive array of gifts. A restaurant is provided, with movable chairs and everything has been designed to be easily accessible. This does not include some of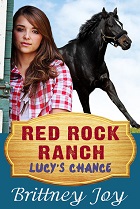 the older features, like the Brig o'Doon which is a small stone arch bridge spanning a stream. Restrooms are accessible and wheelchairs are available for loan, while Guide Dogs are welcome and hearing loops are in place. The staff are willing to lend any help required to get visitors around the site.
http://www.burnsmuseum.org.uk/
This week's horse book is Lucy's Chance by Brittney Joy ISBN: 9781497543461.
Lucy is thrilled to be helping out on a guest ranch when she turns sixteen, and summer stretches ahead of her. Can she cope with getting run over by cattle, and being called the help by a snobby young rodeo queen? A black horse which is seemingly wild bursts out of the brush on a trail ride and another stablehand, Casey, manages to rope him and tug him down to the ranch buildings. If nobody claims the horse and he can't be trained, the ranch owner will sell him at auction. Lucy gets to know the strong black horse, calling him Chance, and she is convinced that he's just scared from ill-use and would make a great riding horse.
http://www.goodreads.com/book/show/21969488-lucy-s-chance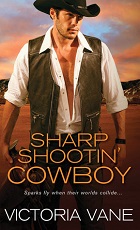 The environment book I'm recommending is a romance for St Valentine's Day. Sharp Shootin' Cowboy by Victoria Vane ISBN: 9781492601180.
I'm giving this romance top marks for presenting both sides of the wolf and ranch argument, in detail and with great intensity. Some people are arrogant and unpleasant - on both sides of the debate. Others are principled and willing to take steps towards a compromise. A woman studying wolves in Wyoming meets a marine about to be sent off on a tour, but his predilection for hunting and guiding hunters is too much for her to cope with. After the marine has left the service the pair meet up again, still on opposite sides. Each of them has a past relationship still shadowing them but it's the wolf issue that divides their loyalties. Can there be a meeting in the middle? This is a romance for adult readers.
http://www.goodreads.com/book/show/18072453-sharp-shootin-cowboy
This week I offset seven pounds of carbon, sponsored raising a baby sea turtle and planting a fruit tree. All for no cost at Care2.com.
http://www.Care2.com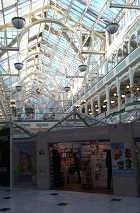 5th February 2017.
This week my roving reporter Susan has recommended the Stephen's Green Shopping Centre in Dublin, at the top of Grafton Street. One reason this is well suited to be accessible is that the Luas tram runs beside it. The Luas is step-free all along its lines. Inside the Stephen's Green Centre there is plenty of space and a set of lifts is available. Stairs and escalators for other users mean the lifts are not constantly in use. In this way you can reach the shops around the upper levels and browse the displays or home in on something you need.
Signage is in place to help you find the shop you want, while the nice airy central part has a glass roof, so you can shop or relax no matter what the weather.
The Centre has plenty of seating areas, accessible cafés and shops, and fully attended restrooms on the top floor. Visitors can view floor plans on the Centre website.
http://www.stephensgreen.com/#section-home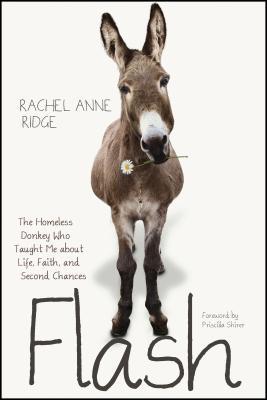 This week's horse book is Flash: The Homeless Donkey Who Taught Me about Life, Faith, and Second Chances by Rachel Anne Ridge. ISBN: 9781414397832.
I like this true tale of an abandoned donkey who showed up in a Texas driveway. The householders had lost their work in the economic crash and didn't want to take on more responsibility. But the kids pestered them to keep the easy-care donkey in the paddock. Rachel saw Flash come back to health, and his attitude and adventures made her feel better about herself. Flash didn't see why he should not run with tall horses.
This is an inspirational story meant for adults, and because Rachel shares personal difficulties, I recommend parental guidance if giving it to a child. See my review on Goodreads.
http://www.goodreads.com/book/show/24345797-flash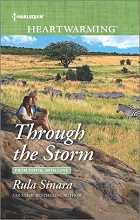 This week's nature book is a novel for a change. Through the Storm by Rula Sinara. ISBN: 9780373367870. I thoroughly enjoyed this tale, which is a romantic adventure in modern Africa. A well-off young mother suddenly starts to suspect that her husband is involved in illegal ivory dealings. The ivory mafia will kill anyone who gets in their way. She can't take chances but takes off with her son and gets on the first bush plane out of Kenya.
As we can expect not all goes smoothly. We see various sides of modern life in the vast country; eco-tourism, a baby elephant rescue camp, plenty of danger.
http://www.goodreads.com/book/show/29716584-through-the-storm
This week I offset seven pounds of carbon, planted a fruit tree and raised a farm animal humanely.
http://www.Care2.com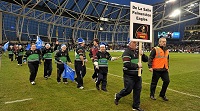 29th January 2017
This week I am featuring a location which serves people with intellectual disabilities. Thanks to my roving reporter Neil for recommending Cheeverstown House, Templeogue, Dublin. A wide range of activities goes on here from teaching, sheltered workshop, advocacy and evening social activity for students and their families. Transport is provided seven days a week. The location also features a swimming pool adapted for people with disabilities and this is available to the general public.
Cheeverstown has expanded to serve older adults into retirement, and is happy to be involved in the Special Olympics.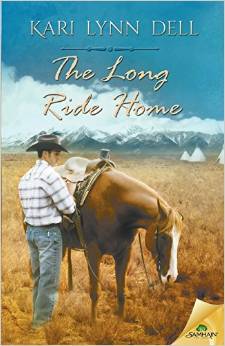 http://www.cheeverstown.ie/
This week's horse book is The Long Ride Home by Kari Lynn Dell. ISBN: 9781619228146.
A champion rodeo horse goes missing and with Muddy goes the rider's good fortune. A few years later the horse surfaces at a school rodeo ridden by a lad from a Reservation. While they are a good team, it turns out that the student has behavioural disabilities and his very protective relative doesn't want the horse removed. She's a former soldier and works on the Rez now. The cowboy can't easily remove Muddy from her care and Native police have jurisdiction, so he accepts that he'll have to take some time resolving the issue.
http://www.goodreads.com/book/show/24944112-the-long-ride-home/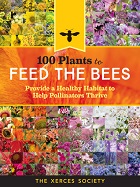 This week's nature book is 100 Plants to Save the Bees by The Xerces Society. ISBN: 9781612127019.
I totally enjoyed this colourful book of facts and figures, copiously illustrated with photos. We first find out what insects are pollinators and learn about honey. A key indicates which plants feed honeybees, other native bees, butterflies, moths and hummingbirds. Some plants can be planted in gardens across America and others will thrive in certain regions, indicated on a map of the continental US and Canada.  I am glad that Latin names are provided under the common plant names, as some common names differ in Europe. What enjoyable names too, such as fireweed, goldenrod, meadowfoam, mountain mint, prairie clover, rattlesnake master, wild indigo. Then come the trees; willow which we might not consider as it's wind pollinated, but the bees pick up the pollen; buttonbush, coyote bush, mesquite, ocean spray, manzanita.
http://www.goodreads.com/book/show/25787123-100-plants-to-save-the-bees
This week I offset seven pounds of carbon, helped to save the Congo Rainforest, and sponsored a biometric smartcard with Opportunity International, so that a woman can have her own bank account. I did this at no cost through www.care2.com.
http://www.Care2.com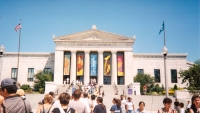 22nd January 2017
This week I am highlighting the Shedd Aquarium in Chicago. Situated on the banks of Lake Michigan, this huge destination is highly popular with city people who want to get out of the extreme heat of summer. As tourists a few years ago, we took a city tour hop-on-hop-off bus and this was our main destination; the tour buses may stop running before the close of the museum. A ramp was available for wheelchairs and strollers - buggies - so people with these were able to skip some of the long queues. There is also a separate accessible entrance and parking.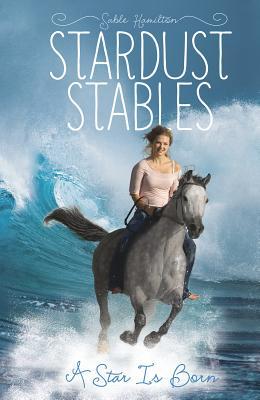 Inside the floors are level and the staff have wheelchairs available for use on production of photo ID. A restaurant is on site, with a wide variety of foods and movable chairs. The website offers guided tours for guests with hearing or vision impairment but these need two weeks' notice. If you are interested in aquatic life there is an astonishing amount to see. One room is given over to exhibits changed every year. We saw seahorses and previously there were frogs. Concerns arise over keeping dolphins and whales in captivity. We saw a dolphin show which was respectful and informative, and did not involve hoops or dangerous stunts. The Shedd supports research and conservation and is certified by the American Humane Association.
http://www.sheddaquarium.org/
If you would like to recommend a venue please e-mail me at silvertrees@eircom.net referring to this blog in the title.
This week's horse book is A Star Is Born by Sable Hamilton ISBN: 9781434297945.
A keen young rodeo competitor has been chosen to train as a stunt rider by a firm which supplies these riders to films. They train her along with other young people on a ranch in Montana. Kami is the girl's name and she is given a trained grey horse called Magic. Each book in the Stardust Stables series will follow a different rider's story, so although there is rivalry it is on a friendly basis. The challenges come from learning the stunts, performing them under examination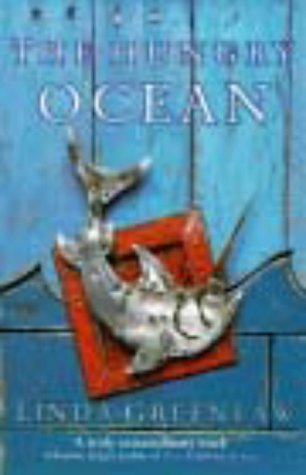 stress, and coping with homesickness and nerves. This is written by Jenny Oldfield under a pen name. See the rest of my review on Goodreads.
http://www.goodreads.com/book/show/23339905-a-star-is-born
This week's nature book is The Hungry Ocean by Linda Greenlaw ISBN: 9780340728963.
I enjoyed this memoir from a swordboat captain who describes herself as a fisherman. The conditions and workload vary from delightful to overwhelming; near the end of the trip her crew is almost ready to mutiny to get back to harbour - but not quite, because they are all there to catch fish. While Greenlaw is rare in being a female captain she says it drives her to work harder, and she appears to get the respect she has earned. Greenlaw tells us there are plenty of swordfish and her industry and fleet are highly regulated. She blames other nations for unregulated catches. See the rest of my review on Goodreads.
http://www.goodreads.com/book/show/173170.The_Hungry_Ocean
This week I offset seven pounds of carbon and planted one tree; I also supported the work of Breast Cancer Research, all through Care2.com
http://www.Care2.com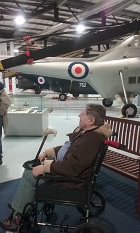 15th January 2017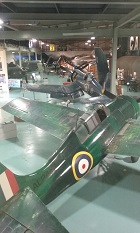 This week we visited a fascinating museum; the Fleet Air Arm Museum in Yeovilton, Somerset. Stored in a hangar on a Royal Navy airfield are planes ranging from early 'stringbag' biplanes to the Concorde, with rescue helicopters and military planes carried by Navy vessels in between them. Paintings include the Ark Royal while a gallery displays the work of the WRNS who took on tasks from mechanic to codebreaking during wars. This is a fascinating venue, packed with history and personal memories, which has been adapted to be accessible to wheelchair users. A number of wheelchairs are available for guests.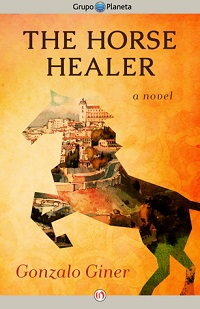 A ramp between floors was installed, and opened by Group Captain Sir Douglas Bader, a courageous fighter pilot who continued flying despite losing both legs. Some of the exhibits would be good for visually impaired people, such as lifting the weight of a mortar dropped by early bombers. Access from the car park, which has wheelchair parking spaces, is across bumpy tarmac and up several steps, so people of reduced mobility go to a side door, ring a bell and wait for a staff member to open the door and bring them to the lower floor and lift, which has Braille on the buttons. Tickets are bought on the floor above, and a carer goes free with a disabled person. Service personnel past and present also do not need to pay. The restrooms include accessible facilities and were sparkling clean.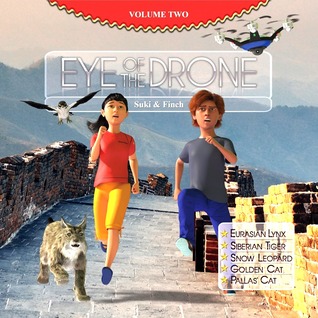 The only disadvantage we found is that the Swordfish Café next to the museum closes at the same time as the museum. If you have spent a couple of hours walking around a hangar on a coastal airfield, you would appreciate a hot cup of tea.
The photo shows our roving reporter Ellen enjoying an audiovisual presentation about the planes. Ellen comments that the poured concrete floor of the hangar was so smooth, her wheelchair felt as if it was flying.
http://www.fleetairarm.com/
This week's horse book is The Horse Healer by Gonzalo Giner ISBN: 9781480444607.
This is a novel of turbulent Spain in medieval times, when a young man is forced to leave his simple home and head for the city of Toledo. He brings only his prized mare, and a love of learning. Diego has seen the death of his parents and abduction of his sisters by Saracen forces from North Africa. This is not a tale for the faint-hearted but shows us how ordinary people had to struggle to survive and keep our civilisation alive. Toledo, a walled city, houses three religions side by side, and the Moors, Christians and Jews obey rules such as not sleeping in one another's homes. Diego can't get work but eventually gets taken on by a healer of beasts of burden as apprentice. This early veterinarian has access to documents on horse care stored in Toledo.
http://www.goodreads.com/book/show/23617295-the-horse-healer
My nature book is Eye of the Drone (Suki & Finch #2) ISBN:9780992041380.
This highly imaginative YA series takes off like a rocket in the second book. Our two graphic heroes are set in some beautiful terrain again, and we get to see majestic wild cats like the Amur Tiger and Snow Leopard, as well as smaller ones like Pallas's Cat in Nepal. Suki and Finch are again helped by their bobcat and falcon friends, but someone mysterious has sent a spy drone to see who is trying to protect the trees in these lands. Cats live where trees grow, so Suki and Finch are soon in big trouble.
http://www.goodreads.com/book/show/26576736-eye-of-the-drone
This week I offset seven pounds of carbon, planted a fruit tree and raised a farm animal humanely, as well as contributing to Carbon Fund. All for no cost at wwwCare2.com
http://www.Care2.com
8th January 2017.
This week I'm giving credit to Davies Plumbing Centre in Harmonstown, Dublin 5. This is a trade plumbing supplies centre where the public are welcome, and a café is beside the shop. With several steps up to the main door, the folks at Davies have installed a platform lift for wheelchairs instead of a ramp. Inside, plenty of space is left between aisles of goods, so a wheelchair would be able to manoeuvre and reach the counter. Well done for making all the customers so welcome.
http://www.davies.ie/index.php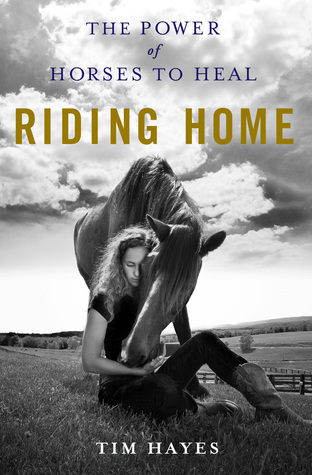 My recommended horse book this week is Riding Home: The Power of Horses to Heal by Tim Hayes.
ISBN: 9781250033512.
I enjoyed this read about horses being used to help people with various issues and emotional problems. The groups observed by the author include one which combines gentling wild mustangs so they can be sold as riding horses, with violent prisoners who want a chance at rehab. The prisoners in this case were a self-selecting group who passed behavioural tests before being let near the horses. Other groups include those helping troubled young people to talk and grow confident; one where an autistic child learned to interpret body language of the horses, especially their ear signals; one where war veterans are helped not just physically, to move on horseback despite missing limbs, but mentally as a female officer with PTSD relates.
http://www.goodreads.com/book/show/22545436-riding-home
My nature book is Winter World: The Ingenuity of Animal Survival by Bernd Heinrich.
ISBN: 9780060957377.
We wander the north woods in deep winter, observing and studying and carrying out occasional experiments with the author and his students. Just when we think the adaptations of creatures can't get any odder, they do.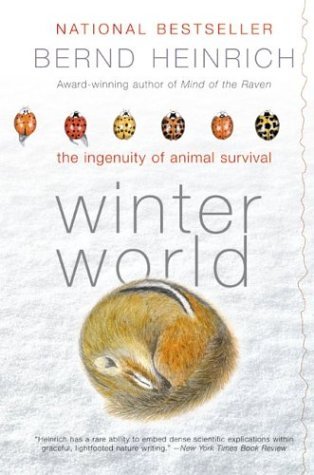 Rabbits burrow into the subnivian or under snow layer, tunnelling happily between trees to eat the bark off right up to the snow crust and invisible to predators. Colour-changing creatures turn white in a space of a week or two. Caterpillars thaw to eat for a brief summer, freeze, thaw again and eat, for a dozen or more years before reaching the size needed to pupate. Birds appear to die but can be thawed. Other birds huddle and shiver nightly, burning fat which they must replenish by day.
Flying squirrels huddle in hollow trees to share warmth. Beaver lodges provide safe havens and larders. Bears sleep with lowered metabolic rates, giving birth to cubs which they suckle for three months under the snow before awakening in spring. Insects make communal nests or migrate thousands of miles. The hibernate or migrate option has had to be explored by every species. Frogs don't have this option, so they freeze solid. The measurements given are astounding.
http://www.goodreads.com/book/show/254705.Winter_World
This week I offset seven pounds of carbon, bought two trees to be planted and fed a rescued seal, for no cost at Care2.com
http://www.Care2.com
Sunday 1st January 2017
Happy New Year!
This week I can recommend visiting your local IKEA store. A large furniture and household goods store has a lot to interest anyone, even if you don't plan to spend much money. The Dublin IKEA store has accessible parking close to the large entrance, while a bus stops outside the door. Lifts with Braille on the buttons can get you around, and on the upper level are all the displays of various rooms; so a person with reduced mobility can actually do some good exercising indoors and sit down any time they feel inclined.
The restaurant has plenty of seating with movable chairs. We noticed a nice idea which is a little trolley to carry the meal trays. The trolley can take two laden trays and can be pushed in front of a wheelchair. There is always a vegetarian option, salads and fruit. I was pleased to see that the seafood is all described as coming from sustainable fisheries, while the coffee is from a fair trade provider.
As part of the restaurant there is a discreet area for mothers to feed babies which has the brilliant idea of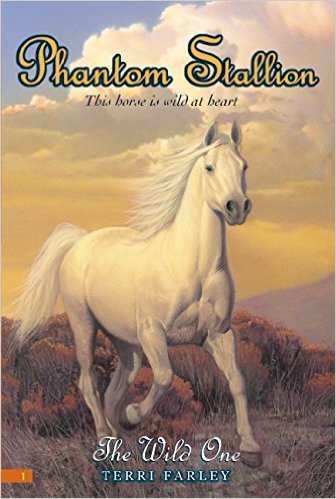 little toys in case the mother has to bring in a toddler as well. Baby changing and accessible restrooms are available. If you have an IKEA family card, your tea and coffee are free (except on weekends, in Dublin).
This week's horse book is Phantom Stallion by Terri Farley. ISBN: 9780064410854.
This is a very worthwhile read about a girl called Sam who has been raised on a ranch but living away from it for two years. Now she is returning and wonders what life will be like. She had been training a dark grey colt but he ran away, and her family doesn't know where he is. Sam finds a pale grey stallion coming to drink by moonlight near the ranch house, and realises that as grey horses get lighter each year, this could be her colt. But he is wild and running with mustangs. This is the start of a series.
https://www.amazon.co.uk/Wild-One-Phantom-Stallion/dp/0064410854/
This week's nature book is chosen because New Zealand was first to see in the New Year. Explorations of Aotearoa: A Collection of Wildlife Photography From New Zealand by Max Allen.
https://www.amazon.co.uk/Explorations-Aotearoa-Collection-Wildlife-Photography-ebook/dp/B01IOJ24R0/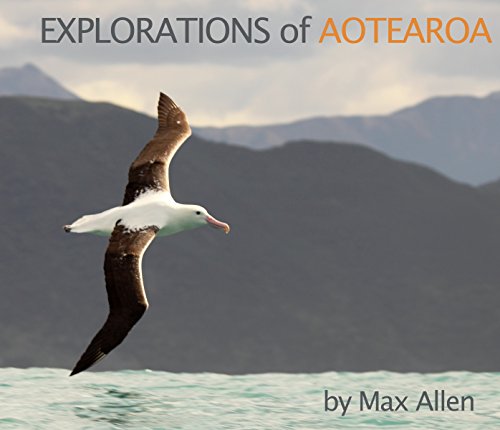 These gorgeous nature and landscape photos bring New Zealand right up to our faces. The author studied the wildlife of New Zealand for his PhD and is also a photographer. Accordingly he provides some stunning and colourful photos, mainly of endemic birds (those found nowhere else) as well as some other wildlife such as seals. Nature lovers will definitely want a copy.
The text is little more than extended captions. Some of the photos are accompanied by the story of how the author achieved such a great shot, while others explain the adaptations of a bird, such as the kiwi or kea, or the threats it faces in its normal habitat. Photographers will find this book of interest because the author has noted his techniques and equipment.
This week I offset seven pounds of carbon, planted two fruit trees and raised a farm animal humanely. All through Care2.com at no cost.
http://www.Care2.com
Sunday 25th December 2016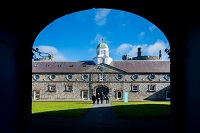 Kilkenny Design Centre

Happy Christmas or winter festival of your choice! We are all celebrating midwinter when the sun starts to appear for longer each day. This week I'll recommend the Kilkenny Design Centre in Kilkenny City. Located just opposite the gates to Kilkenny Castle, the craft centre and food hall showcases the best of Irish creativity. The beautiful building is the former stable yard.
Allan and I organised an evening's dining for a group here a few years ago, as all the food is prepared on the premises. The casual restaurant is on the floor above the crafts, but there is a lift and the chairs are all free to move, so a wheelchair can easily be accommodated. Lunch, afternoon tea and take out food are available and can be made to dietary specifications. Kilkenny is a medieval small city so not every building can be adapted to be fully accessible. The Kilkenny Design Centre is an excellent venue. http://www.kilkennydesign.com/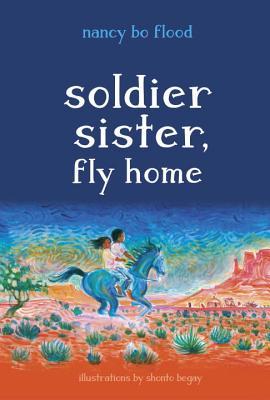 http://www.goodreads.com/book/show/27473695-soldier-sister-fly-home This week's horse book is Soldier Sister, Fly Home by Nancy Bo Flood. ISBN: 9781580897020. This is a touching and at times sad account of a young half Navaho girl who looks after her older sister's horse. The elder sister has joined the Army after an injury lost her any chance of completing university on a running scholarship. But being overseas means that her big blue stallion will go crazy from lack of work. Her younger sister nervously accepts the responsibility.


This week's nature book is Future Arctic: Field Notes from a World on the Edge by Edward Struzik. ISBN: 9781610914406.
The book follows major patterns of change now visible and being studied by a wide range of Arctic scientists, from ecologists to fire scientists.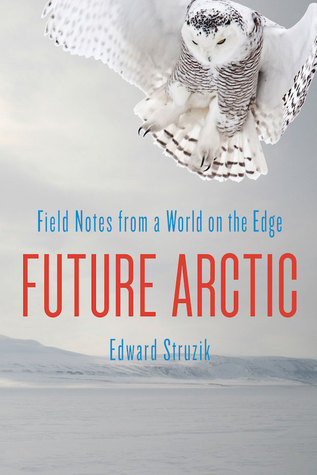 As the continent of North America warms and dries we see more wildfires; these are now spreading to the tundra, and major tundra fires are expected to become frequent. Permafrost is shrinking and shrubs are invading river deltas that dry up from lack of glaciers to feed them. Opportunist species such as coyotes are moving northwards, and some species will bring diseases or outcompete the threatened native Arctic wildlife. Reindeer and caribou are greatly reducing in numbers, so the indigenous people who subsist on them have no choice but to import and buy meats. Carefully managed extraction of fuels or minerals can provide jobs but outsiders frequently bring problems and cause environmental issues, and use industrial methods like factory ships and open-cast mining; besides which the sea level is rising.
http://www.goodreads.com/book/show/21929640-future-arctic

I offset 7 pounds of carbon and I provided a woman in a developing country with a biometric smart-card so she can have her own bank account, all through Care2.
http://www.Care2.com


Sunday 18th December 2016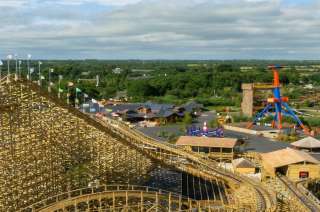 Cú Chulainn Roller Coaster
at Tayto Park
This week my roving reporter Una has recommended Tayto Park as a great family friendly accessible place to visit in Ireland. This is an outdoor activity centre and zoo in Ashbourne, Co. Meath. I have yet to visit the park but it is definitely on my must-see list because they offer wildlife and conservation studies as well as zip lines and climbing. I might give the big roller coaster a miss.
Una tells me that some of the rides are specially adapted for people in wheelchairs, so they don't have to get out of the wheelchair to participate. The Tayto Park website assures us that during December, Santa's Grotto is fully wheelchair accessible. Registered assistance dogs are welcome. The staff can also provide help as follows:
"Guests with disabilities can avail of the reduced admissions price of €12 as well as have a carer accompany them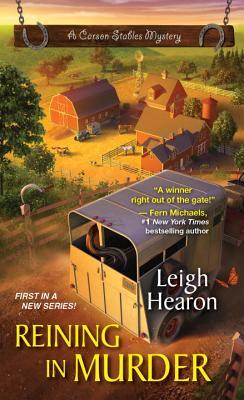 for no admission cost.  We understand that some of our Guests may experience difficulty with queueing for extended periods of time. For this reason, we invite you to use the Member's entrance when arriving to the Park. A Ride Assistance Pass may be obtained from the reception desk in the Admissions building. This allows your party to avoid the queue on up to 6 attractions of your choice during the day in conjunction with valid wristbands or tokens. Ride assistance Passes are reserved for guests who do not understand the concept of queuing or may become agitated or distressed when queuing for prolonged periods of time."

Check out the full details on their website as I have shortened the extract. This looks like a smashing day out for everyone and prices are reduced during the winter months... as is daylight of course.
http://www.taytopark.ie/

This week's horse book is Reining In Murder by Leigh Hearon ISBN: 9781496700339.
Annie Carson who keeps horses on the Olympic Peninsula is called to a road accident by police; a bay Thoroughbred has been rescued unharmed but the driver of the vehicle and trailer was killed. Annie takes the spooked horse home to care for him until ownership can be established. This starts her involvement in a crime investigation as it turns out the crash was no accident. See my review on Goodreads.
http://www.goodreads.com/book/show/25852900-reining-in-murder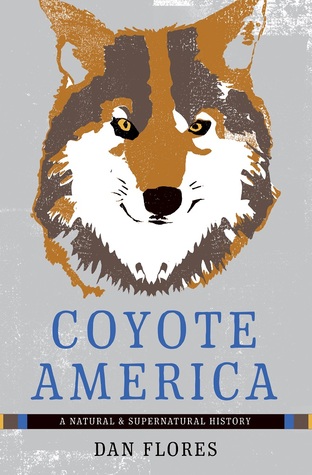 Our nature book is Coyote America: A Natural and Supernatural History by Dan Flores ISBN: 9780465052998.
This enjoyable and easily readable book looks at the coyote, from prehistory when it split with the grey wolf line and trotted across the Bering landbridge to form the jackal tribe, to modern times when, with wolves almost extinguished, it has free rein to reproduce in almost every American state.
http://www.goodreads.com/book/show/26195972-coyote-america

This week I offset seven pounds of carbon, planted two fruit trees and fed a rescued seal, among other good works free with care2
http://www.Care2.com


Sunday 11th December 2016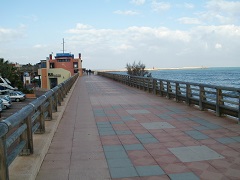 Last week we were away scouting a location. The city of Denia in the strip of Mediterranean coastline on Spain's south east, is a relatively inexpensive place to stay during the winter months. While some of the footpaths are less than ideal for wheelchairs, a recent redevelopment of the harbour and marina has provided an excellent harbour walk.
Designated parking for wheelchair users is situated both in the harbour grounds, and outside along a path and beach which is a natural preserve. I like that metal rails keep anyone from parking on the spot next to the path where the ramp is located, and the rails can also be used to pull the chair up the ramp.
The top of the harbour wall is decoratively and smoothly tiled, with wooden railings. Strolling along, you can view the fishing harbour, the marina full of yachts and the coastline as far as Cape St. Vincente. Looking back you get a view of the old town and the handsome Castle up on a height. This city used to rule the Balearic Islands off the coast, and you can watch ferries and the commercial harbour which once served the raisin trade.
Even during winter we found a café or two open along the marina, where the ground floor restroom was suitable for wheelchairs. To get down again to this marina level, we followed a long ramp with stout metal railing. Dog walkers are ordered to pick up after their pets, which always helps. Recycling is strongly encouraged and we saw no litter or potential hazards for walkers in this area.


This week's horse book is Boys Don't Ride by Katharina Marcus. ISBN: 9781311664648. A smashing young adult story about earning the right to riding lessons by doing the work of looking after ponies... and helping others. Tull is seventeen and scraping by as his absent father doesn't always live up to his responsibilities. A girl called Liberty has no money either, but she does have access to ponies and horses as her mother runs a riding centre. Tull loves horses but has never had the chance to learn to ride.
Liberty has a cleft palate/ hare lip which required a few operations and still leaves her marked, so she is not easy to make friends with, feeling defensive. But Tull doesn't care because he'll get up at the crack of dawn and help with ponies if that's what it takes, so why would he worry about someone's looks? See the rest of my review and find out more on Goodreads.
http://www.goodreads.com/book/show/27309252-boys-don-t-ride


This week's environmental book is Moletown by Torben Kuhlmann. ISBN: 9780735842083. This unusual book is good for any age from young readers up, so might make a good Christmas present. Moletown is gorgeous and clever, an art book with fun and a message about our own lives.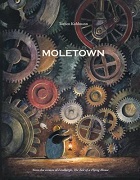 The mole comes to live in a green meadow and his family and friends come to join him, but the intricate machines they build for tunnelling and mining coal make their lives more busy. They have a civilisation after enough time has passed, a dense urban underground population where moles hang up their helmets at night after a day in the office or works, all beautifully drawn.
See the rest of my review on Goodreads.
http://www.goodreads.com/book/show/22493749-moletown

During the past two weeks I offset ten pounds of carbon, rescued a baby turtle and planted three fruit trees for free among other good works with Care2
http://www.Care2.com


Sunday 27th November 2016
This week I would like to draw your attention to accessible London Transport, specifically the Docklands Light Rail. This line mainly serves the east of London including Canary Wharf and Greenwich, and meets the Tube at both north and south stations. If travelling through Stansted Airport and Liverpool Street, you should head for Bank or Stratford to join the DLR routes. If flying in to City Airport in Docklands you are directly on the DLR. The Jubilee Line is an accessible Tube line.
The DLR is driverless and was built to be accessible - no steps, none of the famous 'mind the gap' on Tube lines. The original Tube trains were designed to bring working people to work, and later lines were added piecemeal. This means that you may have a Tube journey that includes changing platform by walking through a tiled tunnel that leads up steps, over the head of a train tunnel, down steps again, and be quite a long walk too. Not every Tube station has elevators, and some have very deep sets of escalators which would be hard to cope with for a wheelchair. Once you get to a DLR station on the other hand, a lot of it is above ground, and all is at an easy accessible level.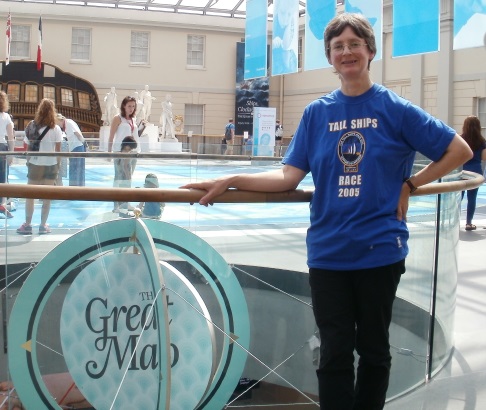 To use public transport in London now, you need to buy an Oystercard and tag on and tag off to be debited for the length of your journey and how many zones you use. You can top up the card at stations. Buses do not accept cash. The card is good for buses, Tube, DLR, trains within London, river boat bus and the cable car from Greenwich to the north of the river. On buses, wheelchairs are free. Each bus has a sliding automatic ramp, usually at the middle door. Assistance dogs are welcome.
This link shows the London Transport website page where you can see how to plan and make accessible journeys around London. Four people in wheelchairs are filmed getting river boats, buses, Tube and DLR trains. You can see that the Jubilee Line, being very modern, has step free access to platforms via lifts, and at other stations there is a blue and white wheelchair symbol on the ground for a wheelchair to use this spot to board. A call station can be used to summon a platform assistant to help a person needing a portable ramp. The staff will also help a person through barriers and direct them to the stations and routes they need. Baroness Tanni Grey-Thompson DBE, Paralympic gold medallist, is featured in one of the films. Her message is "Give it a go. Come on board."
https://tfl.gov.uk/transport-accessibility/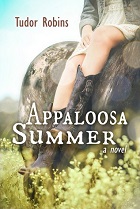 This week's horse book is Appaloosa Summer by Tudor Robins. ISBN: 9780993683701 I thoroughly enjoyed this tale of a young competitive rider whose life changes in an instant. She decides to spend the summer doing something different, staying alone in her family's holiday cottage on an island and working in a B&B.
An Appaloosa mare isn't the ideal wage packet.
See my review and learn about the series on Goodreads.
http://www.goodreads.com/book/show/22619628-appaloosa-summer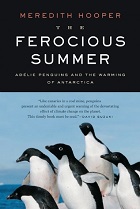 This week's nature read is The Ferocious Summer: Adelie Penguins and the Warming of Antarctica by Meredith Hooper. ISBN: 9781553653691
As a journalist researching for a book, the author spent a summer on the Antarctic coast with the science team which works to study everything that can possibly be studied, including penguin colonies. The small Adelie penguins had to brave leopard seals and foul weather as they strove to collect shrimps to feed their chicks.
As much a portrait of the people and living conditions at Palmer Station as anything, this is a fascinating read. See the rest of my review on Goodreads.
http://www.goodreads.com/review/show/951393367

This week I offset seven pounds of carbon, sponsored the planting of a fruit tree, raised a farm animal humanely and contributed to Amnesty International among other causes. I did this at no cost through a site called Care2.com. Be careful as with many sites today, the comments may contain spam ads.


Sunday 20th November 2016
This week the place of interest is recommended by my roving reporter Ellen. I love visiting garden centres and these days they have so many additional ways for you to enjoy the afternoon.
"Otter Nurseries, at Ottery St. Mary. Devon, a short way over the border from Somerset and about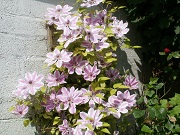 8 miles east of Exeter. They have a good collection of wheelchairs at the doorway and you may use them for the day at no cost. This is a garden centre, with a good restaurant, clothes shop, country craft place, sells homemade jams, chutneys etc is huge, really, and has a great Christmas display each year. The only drawback is the small number of designated disabled car places there are. However, even when these are used you can drive to the door, drop off your disabled passenger and settle them in a wheelchair under cover, then go off and park your car."
With flowers, plants and aromatic herbs, a garden centre has plenty of fragrances, and contrasting plants to touch as well. I'm really pleased to hear that this business took the initiative and has made all their customers so welcome. Their restaurant advertises a gluten free option and locally sourced foods, including meats; they suggest that you can ring ahead if you have special dietary requirements.
http://www.otternurseries.co.uk/
The photo is from my own garden.

This week's horse book is The Perfect Horse: The Daring American Mission to Rescue the Priceless Stallions Kidnapped by the Nazis by Elizabeth Letts. ISBN: 9780345544803. Ballantine Books.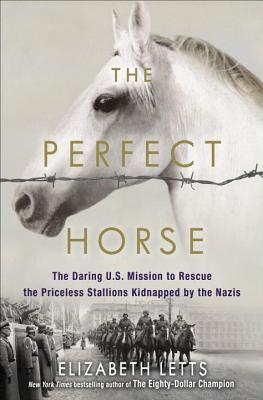 This history is quite chilling as we follow the horse breeding schemes of the evil Third Reich. Germany is today one of Europe's biggest producers of horses. In 1936, when the tale starts, the Great War had killed millions of horses; exports of horses were demanded under reparations; the Olympic team did everything it had to do to win all the gold medals for Germany. The Second World War despite employing tanks, trains and trucks, used 2,750,000 horses from Germany alone, sixty percent of which were killed according to this book. Poland was invaded and stud Arabians stolen by Russians, then the rest were sequestered by Nazis for breeding in their cause. While breeding was an inexact science, the principle of breeding the best horses for a particular purpose was well understood and the Nazis wanted to breed a purebred race of war horse. The Lipizzaners of Austria, trained in the Spanish Riding School in Vienna under Alois Podhajsky, were a natural target.
I love the photos of the Lipizzaners training. See the rest of my review on Goodreads. As with any factual book on wartime, this contains some distressing scenes so is not suitable for children.
http://www.goodreads.com/book/show/28007894-the-perfect-horse

This week's nature book gets into our back gardens.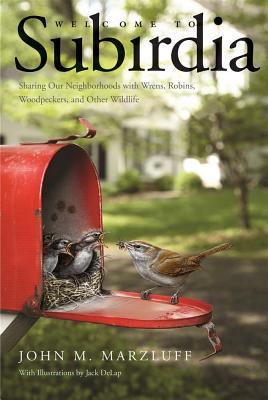 Welcome To Subirdia: Sharing Our Neighborhoods with Wrens, Robins, Woodpeckers, and Other Wildlife by John M. Marzluff, Jack Delap. ISBN: 9780300197075. Yale University Press. This book mainly focuses on mainland America but also looks at Britain and Hawaii. We see that bird species have had to cope with the spread of urban habitats and some have thrived while others have been lost or reduced. Species are categorised as avoiders, adapters or exploiters of urban habitats. The author lists nine ways to make our home areas more attractive and helpful to birds. These include putting up nest boxes, adding stickers or blinds to high windows and planting berry bushes in the garden. The illustrations are gorgeous, showing birds in their environments. See the rest of my review on Goodreads. I have also reviewed this book on Fresh Fiction.
http://www.goodreads.com/book/show/21874664-welcome-to-subirdia

This week I offset seven pounds of carbon, saved a turtle hatchling and donated to the Jane Goodall Institute, among other good works, for no cost at www.care2.com.
I also need to thank Allan, my husband and webmaster, for putting this blog on the web each week.


Sunday 13th November 2016
A good place to visit for disability access and an interesting day out, is the Museum of Transport in Glasgow. This newly built museum is on the Clydeside where the River Kelvin meets the Clyde, and occupies some of the former warehousing, shipyard and dock space. A tall ship which once carried cargoes, the Glenlee, is moored alongside and forms part of the exhibition. Limited parking and buses are transport options and a dedicated phone is provided to call a taxi.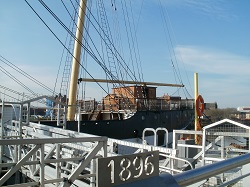 The Riverside Museum building has an interesting design shape and the inside is like a great hangar to fit double decker buses, trams, cars, aeroplanes and more. Very popular areas include a reconstructed 1930s Glasgow street, with a horse and cart, including inside the shops. Sit comfortably inside a subway train where you can hear conversations from the past, or listen in to passengers on a tram. All kinds of transport are included from bicycles to space travel, even a massive train built in Scotland and sent to South Africa, and some you might not think of like traditional prams. These can be viewed from different levels as you rise through the building.

There are lifts and restrooms to suit the less able, while the cafe is on the ground floor and the chairs and tables are not fixed in place. There's so much to see that you'll likely want a lunch, but just because you are in Scotland that doesn't mean you have to eat haggis. We enjoyed a wonderful rich Moroccan chicken soup which was a meal in itself, with tea and coffee. Later we sampled more tea on board the ship, which can be hired as a catering or party venue. When we visited, the lift to lower decks was working but the website suggests ringing in advance. I was pleased to note waterbirds on the river as well as some boating activity. Seats are available and a person using a mobility aid had a good time getting around. The Museum states that it welcomes people with hearing impairment and assistance dogs are permitted.
http://www.glasgowlife.org.uk/museums/riverside/about/Pages/default.aspx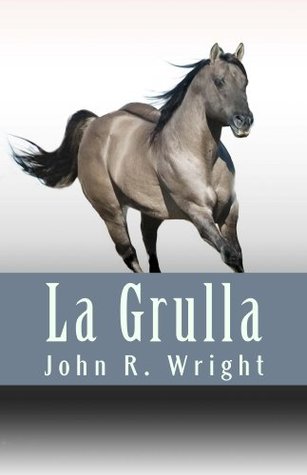 This week's horse book is La Grulla by John R. Wright.
A grulla, a crane-coloured mare of Spanish descent, is at the centre of the beautiful, carefully crafted tale. Some elements of this Western historical adventure remind me of Max Brand (for a strong and gallant young hero, and girl who can ride and shoot) while the epic journey and search for a safe home remind me of The Outlaw Josey Wales.
I am a horse lover and several horse and mule characters play a great part in the story. The people too are individuals and we see our central hero growing through the journey, ending in a fantastic endurance ride with death at his heels. The tension is gradually introduced and builds through the book until I did not want to put the Kindle down, I was so caught up and entertained.
See the rest of my review on Goodreads.
http://www.goodreads.com/book/show/20333031-la-grulla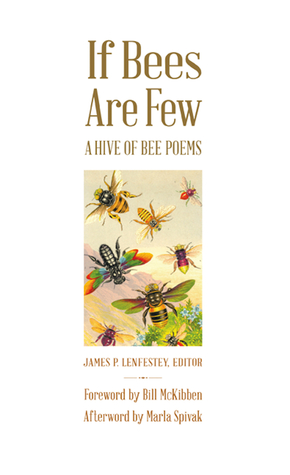 This week's nature book is If Bees Are Few: A Hive of Bee Poems by James P. Lenfestey.
"We are bees then; our honey is language."
- Words Rising by Robert Bly.
Indeed humans are like bees, and we depend upon these industrious little pollinators. Published to highlight the threat to the bees worldwide from colony collapse, insecticide, impoverished landscape and varroa mite, this diligently collected set of poems has something for everyone, young and old. I noticed that some poems were principally about bees, but many more just mentioned bees as part of the scene they were depicting. Whether in an early line or a late one, the bee was shown as an indivisible part of the garden, field, hillside or farm. Coleridge's Inscription for a Fountain on a Heath, manages to mention bees in both the first and last lines. Emily Dickinson describes bumblebees as well as honeybees. See the rest of my review on Goodreads.
http://www.goodreads.com/book/show/27409580-if-bees-are-few

This week I offset seven pounds of carbon, planted a fruit tree and sponsored the rescue of a baby turtle, plus other good works. I did this for no cost through the site www.care2.com


Sunday 6th November 2016
This week I'd like to recommend an accessible visitor site in Ireland: the Dunbrody, a recreated famine emigrant ship. She sits by the quays in New Ross, Co. Wexford. While building the three-masted barque she was prepared for a sea voyage. She sailed across to North America and returned to New Ross from where the ancestors of John F Kennedy had travelled to a better life.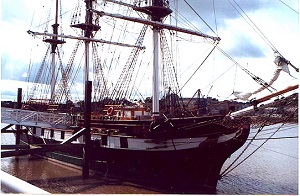 Dunbrody has a lift to make her accessible below decks. The staff are very helpful and are happy to put the lift to use. This is suitable for three or four people or one wheelchair and one or two people. On board, visitors can handle the parts of the ship and furnishings similar to those used by emigrants. Actors will tell their stories and explain the lives of people from various backgrounds. The sounds and scents of the times are provided and this is a really immersive experience.
Close to Dunbrody on the quays is a new Visitor Centre with a first floor café and restrooms. These are fully wheelchair accessible. New Ross is not large so I suggest planning a lunch in the town as well as the shipboard visit. This location is an easy drive from Kilkenny. The Dunbrody Famine Ship received an award at the 2015 CIE Tours Awards of Excellence. These awards are based on an independent evaluation of questionnaires completed by CIE Tours International coach tour customers. Dunbrody is open seven days a week from 9am with the last tour at 5pm. Tours last about an hour.
http://www.dunbrody.com/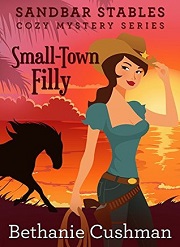 This week's horse book is Small Town Filly (Sandbar Stables Cozy Mystery #1) by Bethanie Cushman. This is a very enjoyable, not too complex or violent mystery. There are plenty of horses, which is a big plus as far as I'm concerned. The tale follows a young lady in America who mysteriously inherits a riding stable business on the Gulf Coast, a sandy beach in Florida to be precise. Trouble is, various hotel developers want the land, and the next door boating firm wants it too. See the rest of my review, and find out about the author and see other reviews, on Goodreads. The book is suitable for anyone from mid-teens to adults.
http://www.goodreads.com/book/show/26299636-small-town-filly

This week's nature book is Birding at the Bridge: In Search of Every Bird on the Brooklyn Waterfront by Heather Wolf.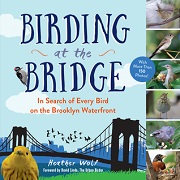 I love this account of starting to birdwatch from almost no experience, in a brand new park built at Brooklyn Bridge. Heather decided to document each species she found and this meant she had to buy a better camera... and learn to be a better photographer. The results, the photos in the book, are often stunning for their beauty and lively quality. Heather took strolls to the park near her home often so she got to see migrant coastal birds as well as residents and noted their behaviour; nesting, feeding or staking territory. See the rest of my review on Goodreads. I have also reviewed it on Fresh Fiction. This book has a foreword by David Lindo, an urban birdwatcher from London.

http://www.goodreads.com/book/show/25810648-birding-at-the-bridge

This week I offset seven pounds of carbon, bought two trees to be planted and raised a farm animal humanely. I did this for no cost at www.care2.com and supported other good works as well.


Sunday 30th October 2016
Recently my husband and I visited Liverpool. The Museum of Liverpool is one of the new museums along the waterside which used to be docklands. The docks were the lifeblood of the city and shipbuilding was carried out here on an enormous scale as well as goods trading. The Museum of Liverpool was one of the best attractions for people with disabilities we'd seen.

No entry fee. Automatic doors. Assistance dogs welcome. Staff are friendly and capable. The building occupies several floors but there is a free locker area on the ground floor, with Braille on the keys and lockers. Wheelchairs are available. A Braille guide is available as are large print versions. Spacious lifts and a central spiralling ramp provide easy access. The lift has Braille markings and each area has its floor plan provided in a raised format near the entrance.

Each floor has its own set of restrooms including a disability access one and nursing mother facilities. Seats are regular features of each floor, especially in front of a short film. These were particularly welcomed by older people. The café, with free-standing tables and chairs, provides hot meals and cold snacks, good fuel. For a hot filling lunch we each paid seven pounds plus tea and coffee.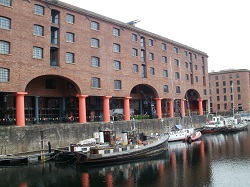 With differing aspects of the city's history highlighted, from nautical paintings to the Grand National and World War Two, an enormous array of artefacts has been collected. There is too much to see in one day. Many of the exhibits contain sound recordings, like the voices of people who tell their stories, or typical sounds of the time and place, and the Beatles are a highlight. Signing in BSL and some captions are provided as well. I also found scent spots, with cargoes and dock scents. Touch exhibits include stonework, fabrics and dock materials.

We visited a pilot boat which was docked alongside the building. This has stairs, but a visitor with a stick was able to get aboard and see most of the boat with the free guided tour. When we left the museum I thanked the people at reception and told them this was the best museum I had seen for inclusive access. This museum has a policy of being autism friendly.

We stayed in a hotel, part of an inexpensive chain facing the dock area. Basic needs were met and we dined in pubs further up the city; of course, everything is uphill from the sea but there is a lot to look at in a small area. We also visited other museums in the dockside area, which can be easily accessed on foot or in a wheelchair. These were the Merseyside Maritime Museum and International Museum of Slavery. Parking for cars with disability badges is provided. Another item of interest to me was the monument to the Working Horse of the Liverpool docks.
http://www.liverpoolmuseums.org.uk/index.aspx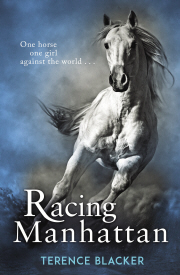 Horse Book: Racing Manhattan by Terence Blacker. ISBN13: 9781783444014. Paperback, 352 pages. Published 2016 by Andersen. Sexism and bullying are rife when a girl from a troubled background tries to work her way up from groom to apprentice jockey. A fine grey mare called Manhattan is just as difficult and will be condemned if she doesn't shape up and start winning races, as her Arab owner won't breed from losers. And our young heroine has a dodgy uncle who encroaches on her growing freedom. This is a reminder to all young readers that acting the maggot will get you nowhere but down. Age: YA to adult.
http://www.goodreads.com/book/show/26210529-racing-manhattan

Environment: The Triumph of Seeds: How Grains, Nuts, Kernels, Pulses, and Pips Conquered the Plant Kingdom and Shaped Human History by Thor Hanson. ISBN13: 9780465055999. Hardcover, 304 pages. Published 2015 by Basic Books.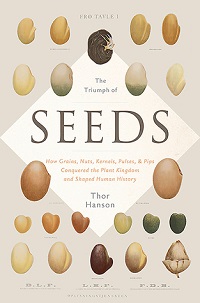 The book explores the relationship we have had with seeds over the centuries and how our near relatives gorillas still search them out for food. The oldest seed to have survived and sprouted is a date palm seed found at Masada, two thousand years old. The author spent time with various researchers, in forests, farmland, jungles and in a coal mine. Carboniferous plants which we have found are ferns and horsetails; but only the swampy land preserved plants, and on the uplands, paeleobotanists now believe, grew conifers producing the earliest true seeds. Chapters are devoted to the chemistry of coffee, of chocolate, of chile pepper. Spices coming along the Silk Road and wheat carrying rat flea larvae played immense parts in history.
http://www.goodreads.com/book/show/23013818-the-triumph-of-seeds

During the week I offset seven pounds of carbon; bought three trees to be planted; saved a turtle hatchling. And more, all at no cost. See the website www.care2.com for details.