Sleepyhollows Caravan Park is convenient to many of the popular local attractions such as Errigal mountain, Glenveagh National Park and Sleive League to name but a few.
Dreapadóireacht (hill walking)
Errigal Mountain is one of the most popular and sporting hill walking climbs in Ireland.

The ascent to Errigal in Dún Lúiche is clearly marked and this climb can be started at Mín na gCapóg near Dún Lúiche. Even though Errigal is the highest peak in Donegal it is a relatively easy climb and the visitor will be rewarded with a panoramic view of the three neighbouring parishes on reaching the summit. Other popular mountain climbs include Slieve Snaght, An Mhucais and the Poison Glen. Slieve League is spectacular and should not be missed as it has the highest sea cliffs in Western Europe
Ionad Cois Locha (Dunlewey Lakeside Centre)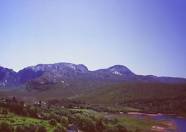 Ionad Cois Locha is situated on the shores of Dunlewey Lough, at the foot of Errigal Mountain and in the shadow of the haunting and mysterious Poison Glen. The centre is based around the homestead of a famous weaver, Mánus Ferry, where in the middle of the nineteenth century he perfected his craft of tweed making and overcame the hardships that faced most families, using the wool of his brother's sheep, that grazed the surrounding mountain bogland. Mánus's house has been reconstructed to give the visitor the full flavour of home life in Donegal at that time. A good place for the children - Enjoy a boat trip on the lake at the foot of Errigal Mountain or the adventure play area, pet animals, restaurant and excellent craft shop.
Glenveagh National Park ( Páirc Náisiúnta Ghleann Bheatha )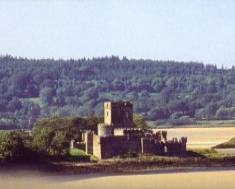 Glenveagh National Park is one of the largest national parks in the country covering an area of approx. 14,000 hectares of mountains, lakes, glens and woods. The Park has also one of the largest herds of red deer in the country. The central feature is a nineteenth century castle surrounded by the famous Glenveagh Gardens. Facilities include a visitors centre, audio-visual show, exhibitions, restaurant, garden and Castle tea room, nature walks and garden tours. The park is located within easy reach of Annagry Ranafast Loughanure Bunbeg Derrybeg and Gweedore where the camping ground is located.

Gailf (Golf)
There is a 9 hole Golf Course at Machaire Gathlán, Gaoth Dobhair. The modern clubhouse provides all the necessary facilities. The course is open all year to visitors on payment of moderate green fees. Other 9 hole Golf Courses situated nearby include Gailf Chúrsa Oileán na Cruite (Cruit Island Golf Club) and Gailf Chúrsa Chloich Cheann Fhaola in An Fál Carrach (Cloughaneely Club in Falcarragh).

Iascaireacht (Fishing)
This area is a fisherman's haven with ample facilities available for fresh water fishing and deep sea angling (see links page for details).
Indeed why not try catching some Salmon or Sea Trout fishing on the riverbank of the campsite which borders the Crolly (Gweedore) River for 150 metres.
Snámh (Swimming)

There is an abundance of safe sandy beaches to be found right along the coast. An Chuirt Hotel have indoor leisure facilities which include a 17m swimming pool, jacuzzi and health club equipped with health and fitness equipment.
Surfáil (Wind Surfing)

Conditions are excellent for wind surfing along the many beaches.
One of our campers said that Dooey Strand was excellent.
Bádóireacht (Boating and Canoeing)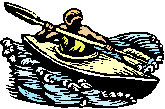 There is ample scope for boating but experience of the open sea is necessary.
We have been told that Maheroarty beach is ideal for this because of the lack of rip tides!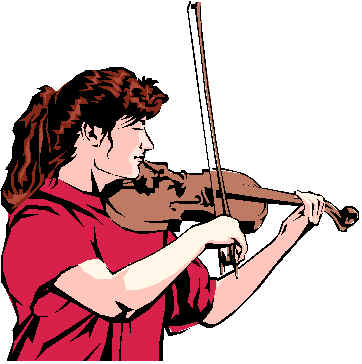 Siamsaíocht (Evening Entertainment)
Leos Tavern is located less than 200m from the campsite. Leos provide excellent value menus and is the home of the famous musicians Enya and Clannad, providing nightly music, ranging from traditional Irish music to ballad sessions in summer months.
There is a wide variety of evening entertainment available in the local hotels, bars, lounges and clubs. Sessions take place in local pubs every night from Monday to thursday during the months of July and August. Huidi Beags pub in Bunbeg hosts one of the best sessions in the Country every Monday night. This is the home of Mairéad Ní Mhaonaigh of Altan fame and her father Francy Mooney who plays regularly in Huidí Beags pub.Each year 'Tionscnamh Lugh' organise various sessions called Trad Tráthnóna which take place in Ionad Cois Locha and Glenveigh National Park. These Trad Tráthnóna sessions feature local musicians augmented each week by visiting guest musicians, dancers and singers in an informal café atmosphere.
Féilte (Festivals)
Various festivals are held in and around the North West throughout the year, the most notable being:
| | |
| --- | --- |
| | Féile na Bealtaine, Rann na Feirste - Beginning of May |
| | Féile Anagaire - |
| | Gaoth Dobhair Angling Festival - Beginning of July |
| | Féile Ailt an Chorráin, Burtonport - Mid July |
| | Féile Thraidisiúnta Chnoc Fola, Cnoc Fola - End of July |
| | Mary From Dungloe, An Clochán Liath - End of July |
| | Féile Ghleanntáin Ghlas Ghaoth Dobhair - End of July |
| | Féile an Earagail, Dún Lúiche - Beginning of August |
| | Féile Lochanure - End of August |
| | The Donegal Shore Festival - End of September |
| | Traditional Music Winter School, Gweedore - End of December |

Turais Báid (Boat Trips)
Trips to the neighbouring islands can be arranged by enquiring locally. Gola Ferries operate a regular ferry service from Bunbeg Harbour to Gola Island throughout the summer. Turasmara (Donegal Coastal Cruises) operates a new and modern passenger Cruiser from Bunbeg and Magheroarty to Tory Island. Groups of over 70 people can be accommodated. The Cruiser operates daily from April to October, and five days per week the rest of the year. Short bay cruises are also available. Bád Farrantóireacht Árainn Mhór (Arranmore Ferry) operate a year round service from Burtonport to the island, the trip taking some 20 minutes. Boats leave every hour during the summer months.
Oileán Thoraigh (Tory Island)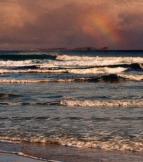 Oileán Thoraigh is located some 9 miles off the coast of North West Donegal. According to legend, Toraigh was the home of Balor, the one eyed celtic god of darkness. The island has apparently been inhabited since pre-historic times and there are many features of historical and archaeological interest relating to the Iron Age and the Early Christian Era in Ireland. Such features includ the remnants of a four walled fort at the east of the island, a round tower, a T-shaped cross, which is one of only two such crosses in Ireland, the other being in Co. Clare, Saint John's Altar and the ruins of ancient monastic buildings. Saint Colm Cille built a monastery on Toraigh in the sixth century, which thrived until mid 1595 when George Bingham, Queen Elizabeth's Governor of Connaught raided it and destroyed everything he could not take away. Toraigh is the last remaining place in Ireland where you will find a King!


Doon Rock / Doon Well / Doon Mass Rock / Gartan
Doon is to be found at the end of the Mountain Road, the R251. It is an area steeped in Irish history.
When you climb the 180 metres to the top of Doon Rock you will be standing on the site where 25 O'Donnells were inaugurated Chieftan from the years 1200, Eighneachan O'Donnell to 1603, Neil Garbh O'Donnell ( a cousin of Red Hugh O'Donnell ) who ended up in the tower of London where he stayed until he died.
Doon Well is undoubtedly the most frequented and famous holy well in County Donegal although its Christian origins are probably fairly recent. Two large vigils are held here, one on New Year's Eve and the other on May Eve, the dates of which give a very strong indication on the weel's pagan origin.
Directly behind the well there is a graveled path which after 220 metres will take you to a mass rock. These mass rocks were constructed during the Penal Laws era (1695- 1741) in secluded areas so that the Catholic population could carry on attending mass. The penal laws, as their name suggests were draconian measures formulated by the British Government and imposed on the Irish people, the oblective being to smother the Irish way of life and religion and to turn Ireland into a British state. One of these laws forced Catholic churches to close and worship was forbidden.
Also in the vicinity and past the Termon Church, Ethne's Well can be found. Ethne's Well is named after Colrncille's mother and taking into account the fact that Daire Ethne (oak grove of Ethne the former name for Kilmacrennan) was also strongly associated with her, points strongly to the fact that she did a lot to help establish Christianity in this area.
Move now to Gartan and you will discover the birth place of Saint Colmcille, founder of Christianity and visit the Colmcille Heritage Centre to learn about his life.
Updated 0n the 17th January 2018