St Mochtas was formed fifty years ago in 1949 to cater for the sporting needs of Clonsilla and the greater Blanchardstown area.In the late fifties and mid sixties, a manageable increase occurred in the population of our catchment area and particularly in the youth population. St. Mochtas entered schoolboy football in 1961.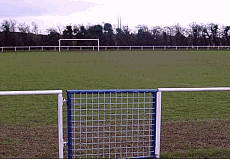 In this our 50th anniversary year, St. Mochtas proudly provides sporting facilities for over 350 young people of mixed gender and social standing in Clonsilla and the greater Blanchardstown area.
In addition we have two adult teams competing at Leinster Senior level and have an active membership of over 500 members.Side by side with our commitment to sport, St. Mochtas will remain active in the betterment of the community at large.