WAR MEMORIAL, CAHIR, COUNTY TIPPERARY - TO THE DEAD OF THE GREAT WAR 1914-1918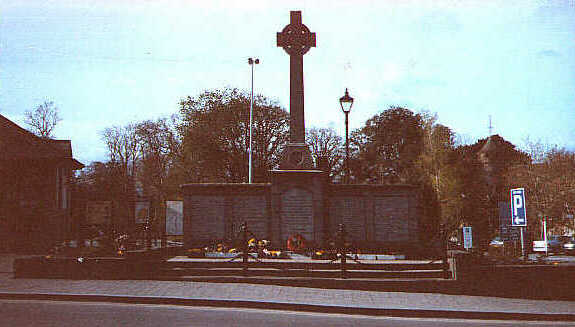 A LIST OF NAMES IS IN A TABLE BELOW, AS INSCRIBED UPON THE MEMORIAL (with linked information).
(Link by clicking on the

symbol next to a particular name, to go on to more information about that casualty. For more information about this War Memorial, click on this symbol

to jump to the Travel Directory Ireland website of webmaster Bill Fitzgerald. Come back HERE to read more about the Cahir men who died (there is a direct link back).
THE IRISH IN UNIFORM