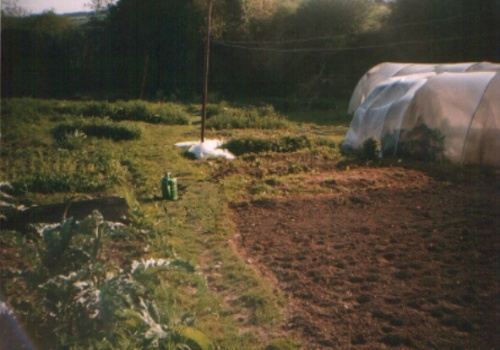 We have 1.5hectares, three small fields and a bit of land about the house. The kind of agriculture we practice is horticulture and is by definition intensive. We therefore rely heavily on humus and labour inputs. Horticulture could best be described as gardening but on a large scale.
In a typical year we might grow asparagus, lettuce, beans, squash and zucchini, broccoli, peppers, tomato, cucumber, onions and leeks. We also grow some more exotic stuff like tomatillo and american ground nut (not the peanuts but a kind of leguminous vine). We have a few polytunnels for protected cropping. We grow for our own consumption as well as to sell. We also have some Mushroom Production and grow some of the less common edible fruit and nut trees. We still have some land unused and will be planting it up with trees and kiwi fruit when we can get round to it. We are also looking to put up more polytunnels
We try to use ecologically appropriate methods wherever possible. We use Danu a potting compost made of the spent barley from Guinness. We recycle our rubbish and compost the biodegradable stuff. We use wood for heating our home. We buy our electricity from a wind generation company Airtricity. We make our own soya milk, tofu and tempeh. We have a compost toilet. We are always looking for new ways to reduce our dependence on environmentally destructive systems.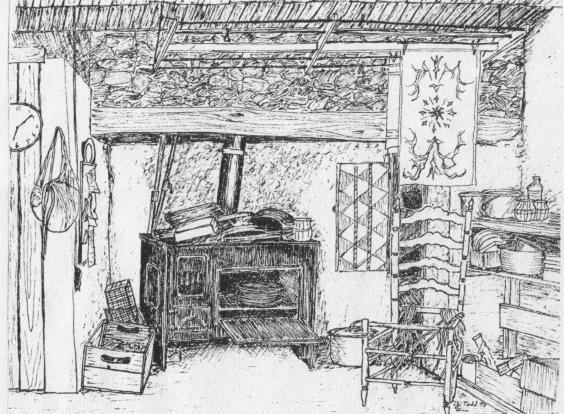 We live in an old farm house that we are slowly rebuilding. We have most of the inside of the house done now and are working on the outbuildings and making a conservatory for passive heating. We are looking to build a new wood shed and convert the old one into another room. The bathroom needs some work when will put in a solar water heater.
We donít fit into any stereotypes. We are immigrants here except for a couple of us who were born here. We are not New Agers but we are not the kind to be down the sports stadium at the weekend either. We do what works for us. We donít care about if it was the traditional way, the way every one else is using, or the cool way.
There are three kinds of people. Those that make things happen, those that watch things happen and those that wonder what happened.