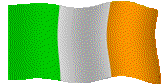 Ireland South Africa Association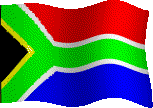 The Ireland South Africa Association is the successor organisation of the Irish Anti-Apartheid Movement.
The objectives of ISAA are to foster friendship between the people of Ireland and South Africa; the development of knowledge and understanding amongst the public of developments in South Africa; and the support for the advancement of peace and democracy in South Africa.
ISAA-like its predecessor, the Irish Anti Apartheid Movement , remains a non party political orgaanisation with the aim of lobbying for the benefit of the new South Africa.
To this end, we established the Oliver Tambo Memorial Lecture.
Here are some useful links to related websites.
Our bulletin Amandla is produced several times year.
This site is hosted by Bread and Roses Productions
designed & maintained by Helena Sheehan