UPDATED 30th JANUARY 2009
Exlpore! Engage! Unwind!

Camillaun Lodge is a small family run guest accommodation, on the banks of the Owenriff River, Oughterard, Co. Galway  with direct access to Lough Corrib and has acquired the Shamrock accreditation from the National 'Quality Approved' Scheme for Bed and Breakfast premises.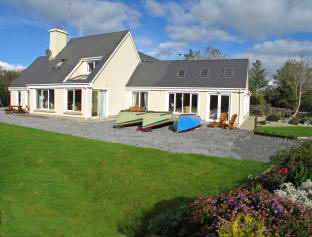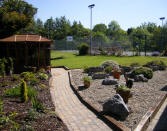 Camillaun Lodge is equipped with all the facilities required by the modern outdoor enthusiast, including a large gear / rod room and special drying facilities and even a full size hard tennis court which is floodlit for the really enthusiastic outdoor person.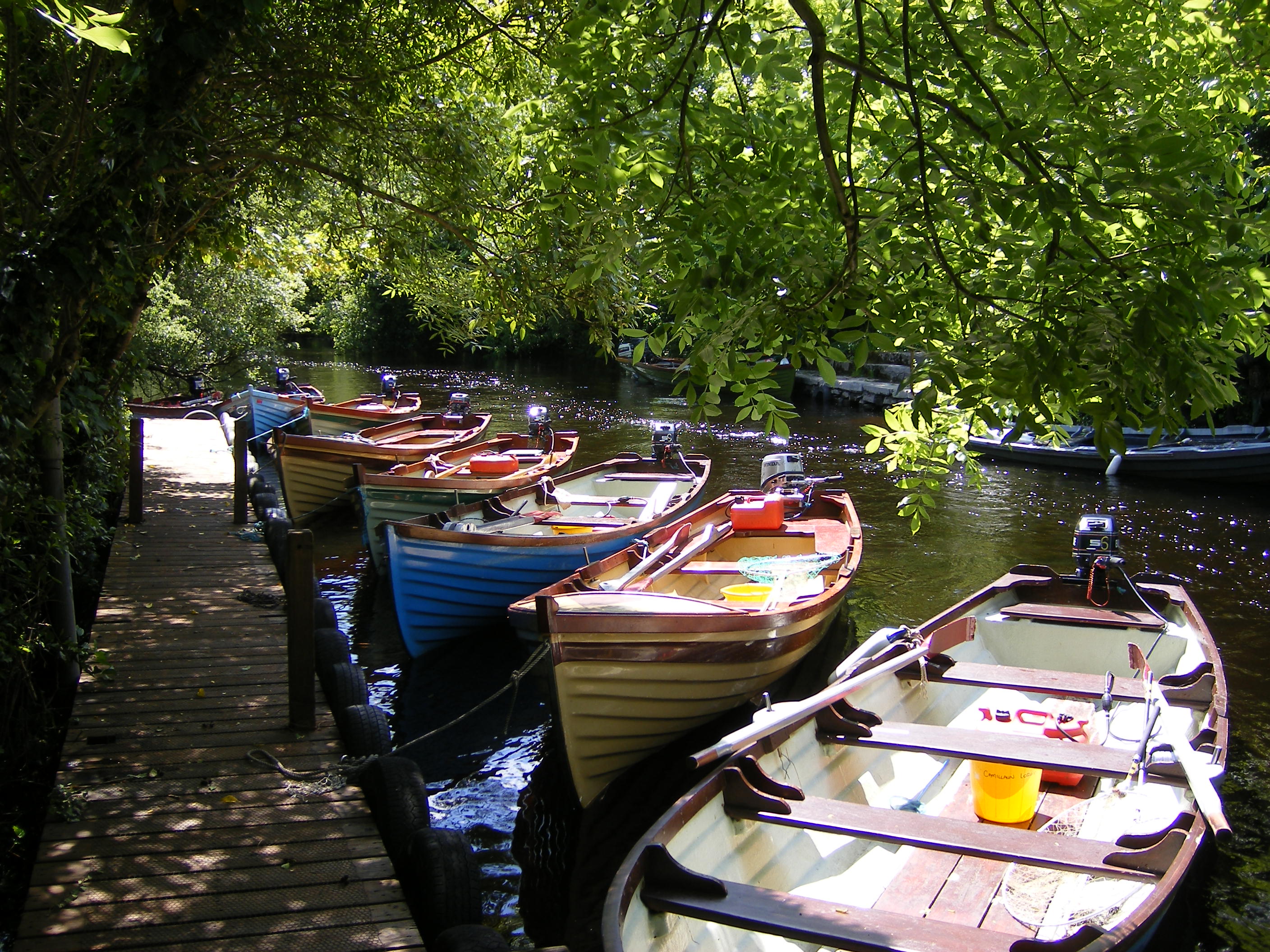 More recently we have added a major activities room with full size snooker table, fly tying desk and reading area all for the added enjoyment of the guests. Another of our recent additions is a Jacuzzi for your weary muscles and bones after a day of exertion! Never before have so many facilities been available in such a small intimate home!
click here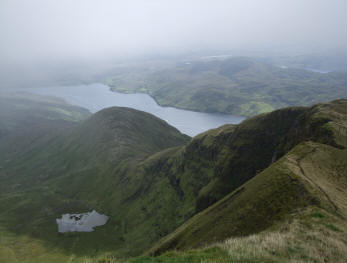 News & Updates:
STOP PRESS - HOLIDAY RENTAL AVAILABLE available for some weeks in the Mayfly!
We have availability of a holiday rental - in the heart of Oughterard for rent in 2009. There are photographs in the  News & Events section of this site - this is still available for lots of the summer of 2009 - in view of the economic downturn we have reduced the rate for Summer 2009.

Sign Our Guestbook
Feel free to sign our guestbook and leave us your comments on what you thought. You can also read what others thought of their stay.
Christopher landed his first beautiful Ferox trout in 2007- the fabulous fish was safely tagged and released as part of the Fisheries Board Ferox trout research programme.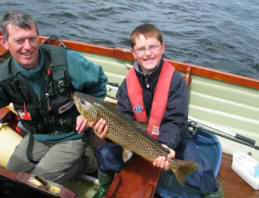 For Rates Click Here or call +00353 91 552678
March 2009 Special Offer!
Based on 2 people sharing
3 nights B&B, 2 dinners, 2 days boat hire with packed lunch €220 per person. Life jackets and maps supplied. Gillie hire is extra at €120 per day

Boat Hire
Boat hire is available for both guests and day trippers alike. Click Here to book your boat online.


Photos
We've loads of photos of the Oughterard and Connemara area which may give you some ideas for your visit. Click Here.





Luxury and Hospitality
A jacuzzi, full size tennis court and snooker table are some of our treats for our guests! More Info, Click here.




Download Our Brochure
Our brand new brochure is available now for download as a pdf. (Size 2mb) Adobe Reader Required




Download Recent Shooting Times Article
An article from July 2008 featuring angling from Camillaun Lodge is available now for download as a pdf. (Size 2.3mb) Adobe Reader Required

Download Recent Irish Independent Article
À recent Brown Trout and Salmon Lodge Galway Irelandarticle featuring Camillaun as one of the top 10 waterside hideaways is available now for download as a pdf. (Size 1.6mb) Adobe Reader Required

Download Peter O'Reilly Trout and Salmon Article from Camillaun
À article from Trout and Salmon by Peter O'Reilly featuring the Mayfly fishing from Camillaun is available now for download as a pdf. (Size 1.6mb)
Adobe Reader Required